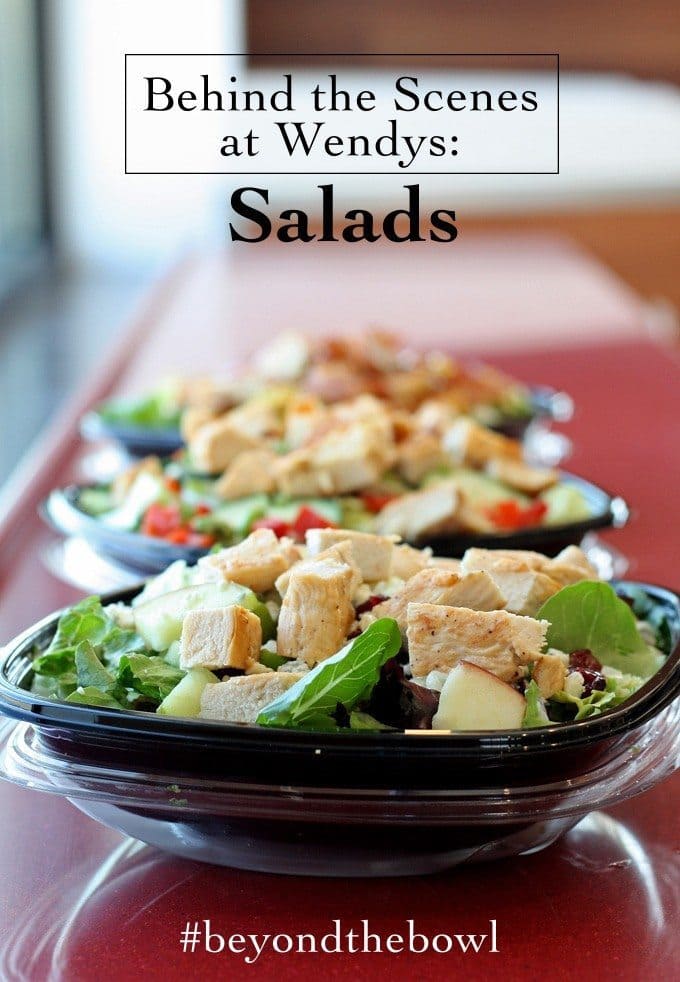 I like to write about from-scratch cooking and share recipes, so visiting Wendy's for a behind-the-scenes tour might at first seem out of place for Honey and Birch. The brand new salad menu, however, fits perfectly into my cooking goal of using fresh ingredients all of the time.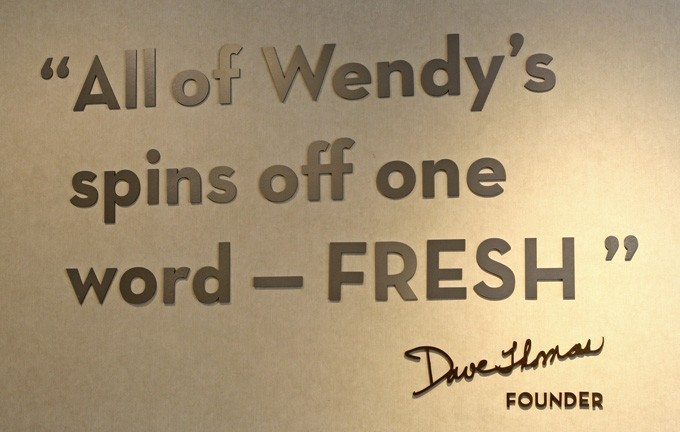 Early one morning last week, myself and 2 other Chicago-area bloggers met at a newly remodeled Wendy's near Midway for a demonstration of their new salad preparation. After some short introductions with the (super nice) Wendy's staff, the demo got started.
And I've gotta tell you – my mind was blown. I really expected them to pull out a bunch of frozen vegetables and defrost them for us to put on our salads. Instead, everything was cleaned and chopped fresh right there in the kitchen. They go through so much fresh produce, that Wendy's gets deliveries of fresh salad vegetables 3 times a week. Also, the blue cheese is made from locally-sourced Wisconsin milk and the apples are from Michigan and Washington orchards – little details like this are what make me want to return and order these salads again.
In the morning, the staff starts with full heads of iceberg and romaine lettuces, removing the bruised and bad pieces before washing, spinning (less moisture = more freshness) and chopping.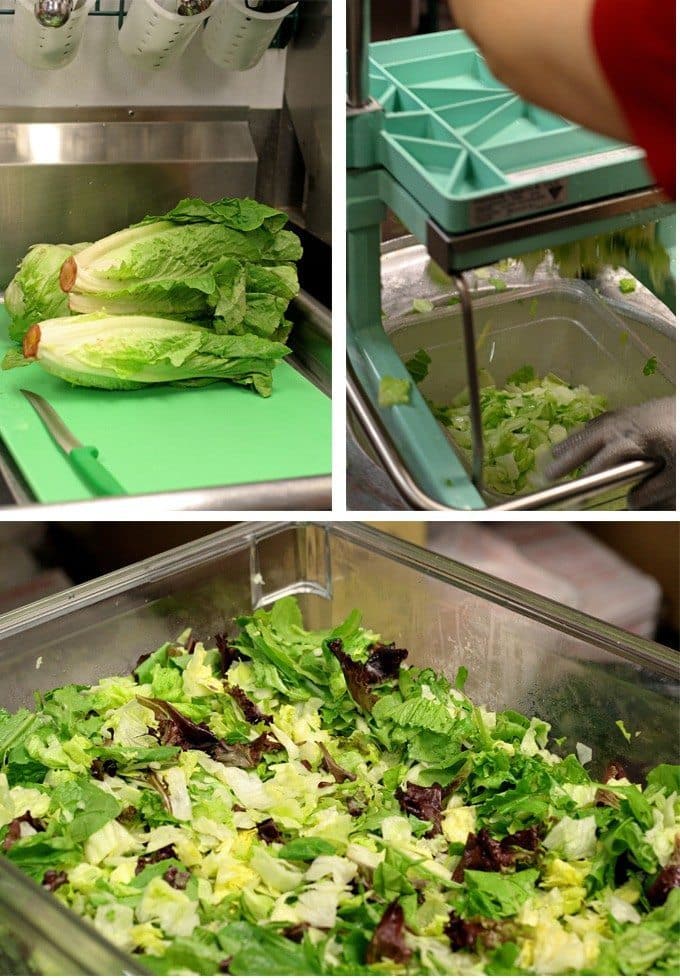 See that cutting contraption above? Well, Wendy's has a few different contraptions for cutting to make the process go smoother and quicker. Since they have to chop up vegetables and prepare salads throughout the day, this is key to making the whole thing go smoothly and efficiently. I'm even thinking about asking for the tool they use to cut peppers and tomatoes… just saying.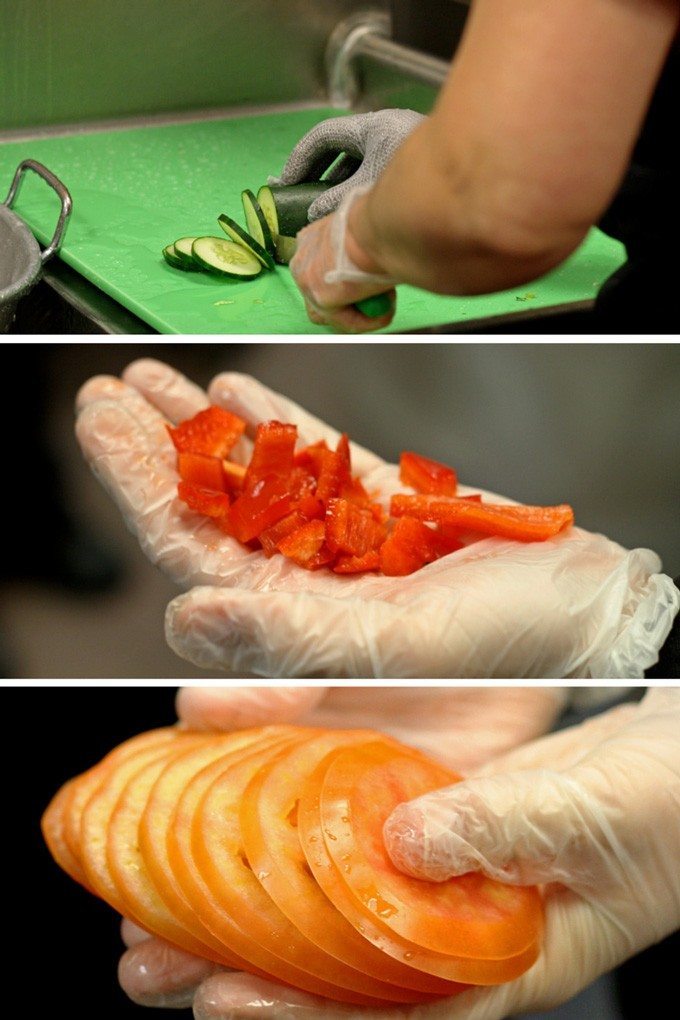 After the lettuce, they move on to the cucumbers, red peppers, tomatoes and other veggies. Wendy's really has the whole process down – I couldn't believe how fast the veggies were chopped up and salad-ready.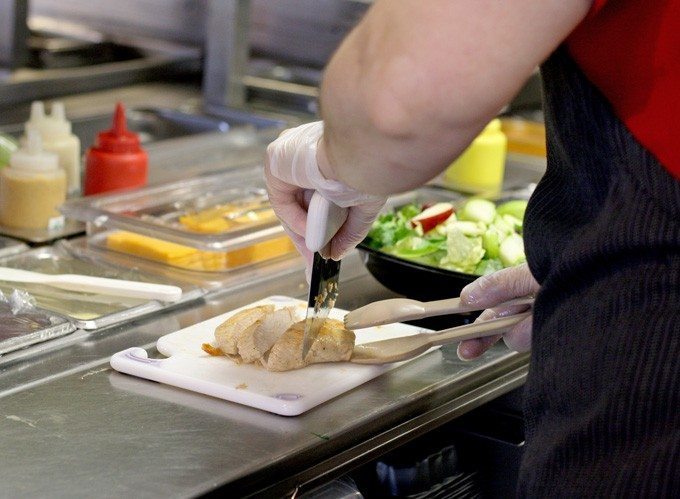 After the veggies were prepped, it was time to prepare the salads themselves. The lettuce and veggie part of the salad is prepped ahead of time each morning and again in the afternoon.
Each salad uses only premium white meat chicken breasts that are grilled at the time of your order and placed warm on your salad. We each got to prep our own salads and then bring it over to the grill area to get our chicken, cheese (if our salad had cheese) and salad dressings.
Wendy's Core Salads
Three salads make up the new fresh salads at Wendy's and all are available in half-sizes, in case you aren't that hungry or are watching your calorie intake. Honestly, though, if you are looking for healthier options while eating at a "fast-food" restaurant, you really can't beat these salads.
Wendy's BBQ Ranch Chicken Salad includes fire-roasted sweet corn, freshly diced tomatoes, spring greens, Applewood Smoked bacon and grilled chicken drizzled with BBQ sauce, topped with creamy Simply Dressed® BBQ Ranch Dressing.
Wendy's Apple Pecan Chicken Salad includes ripe red and green apples, roasted pecans, cranberries and creamy blue cheese crumbles topped with Marzetti® Simply Dressed®Pomegranate Vinaigrette. And chicken of course (this one is my favorite!)
Wendy's Asian Cashew Chicken Salad is a twist on the typical Asian salad with fire-roasted edamame, fresh red peppers and cucumbers, spicy roasted cashews, warm, grilled chicken breast and Marzetti® Simply Dressed® Light Spicy Asian Chili Vinaigrette.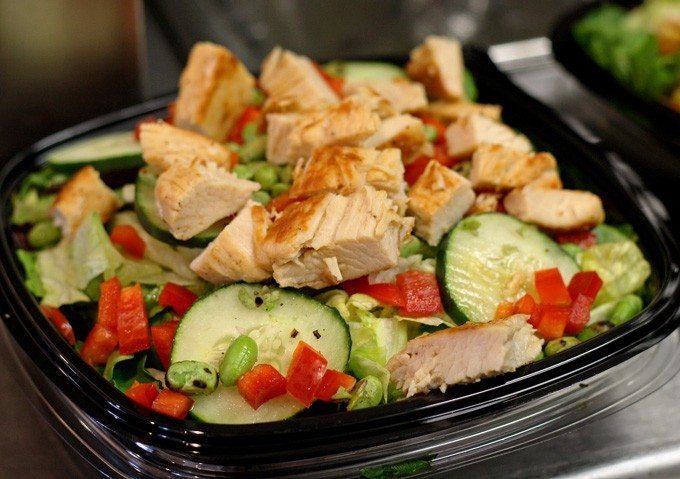 Want to know a little more about the Wendy's "Romaine Lettuce Journey?" Check out their You Tube video, as well as a few others that tell you more about their salad making process.
---
Get into Wendy's today and order one of their fresh salads. What salad are you going to try first?
I was selected for this opportunity as a member of Clever Girls and the content and opinions expressed here are all my own.
SaveSave
Join the newsletter!
Subscribe to get our latest content by email.