Bacon fried rice. Because everything is better with bacon. Don't plan on eating this often. But when you do eat it, enjoy every bit of its bacon goodness.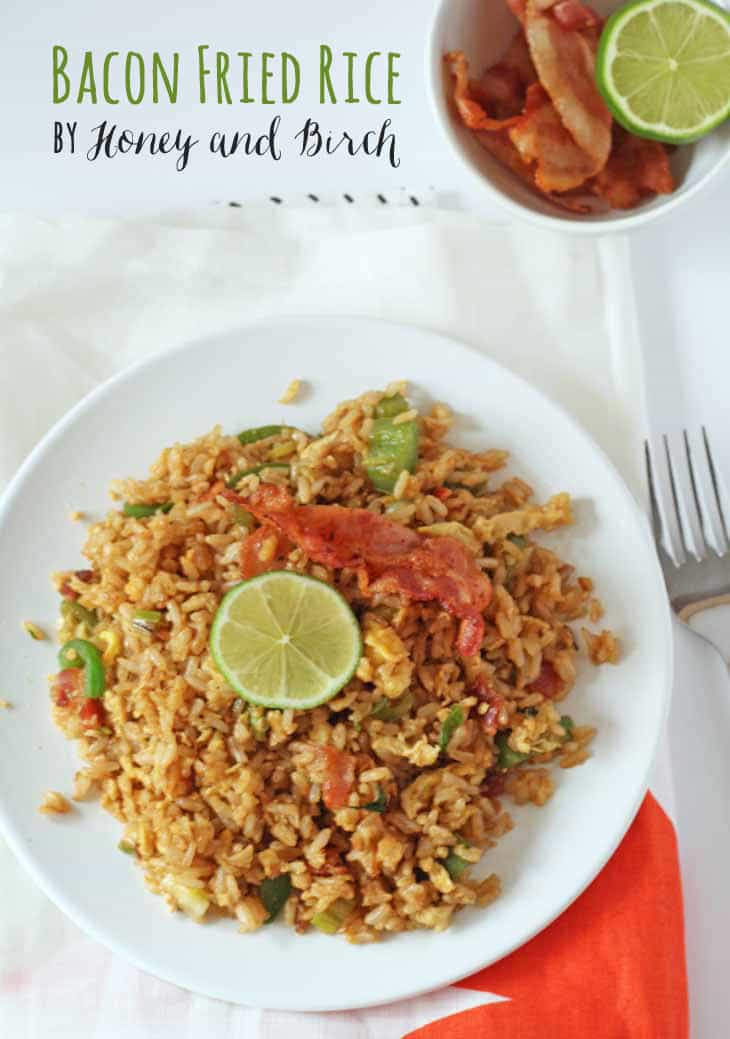 Large sections of the country have been having very bad weather – tornadoes, ridiculous amounts of rain, massive flooding, entire streets turning to sinkholes – and Chicago has been downright dreary.  I'm talking a week of overcast, gray days.
There's been very little sunlight and lots of rain and I haven't been able to take food photos.  While I usually am a fan of the rain, I prefer if it's not so constant.  Just a little rain and thunder and then sun again.
I guess that makes me a little weather greedy.
But as we all know you need the sunlight to make you happier.  I recently quit my job.  And I have to tell you that was like its own little ray of sunshine entering my life.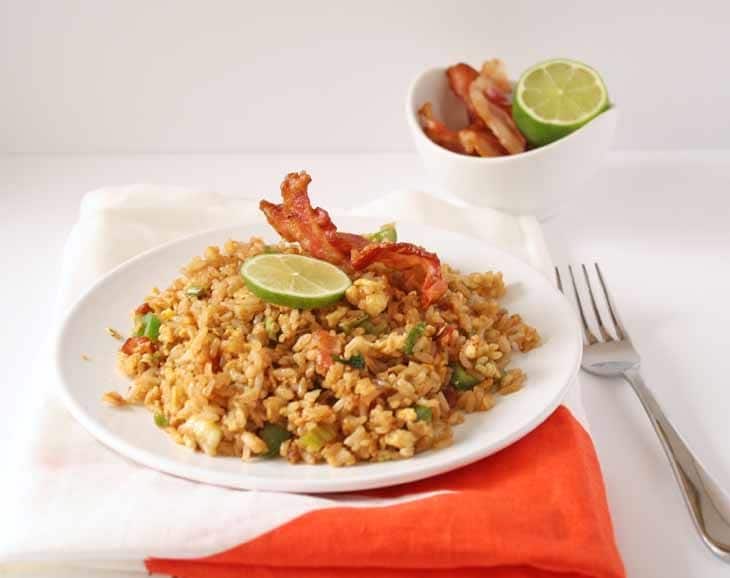 Too bad Mr. B. isn't feeling it.  The weather is really getting to him this week so I decided to cook something special for him.
Bacon fried rice.  Because everything is better with bacon.
This recipe is NOT good for you.  Don't plan on eating this often.  But when you do eat it, enjoy every bit of its bacon greasy goodness.
No joke – Mr. B was very happy and ate this for breakfast.  I think its his new favorite way to start the day with bacon and eggs.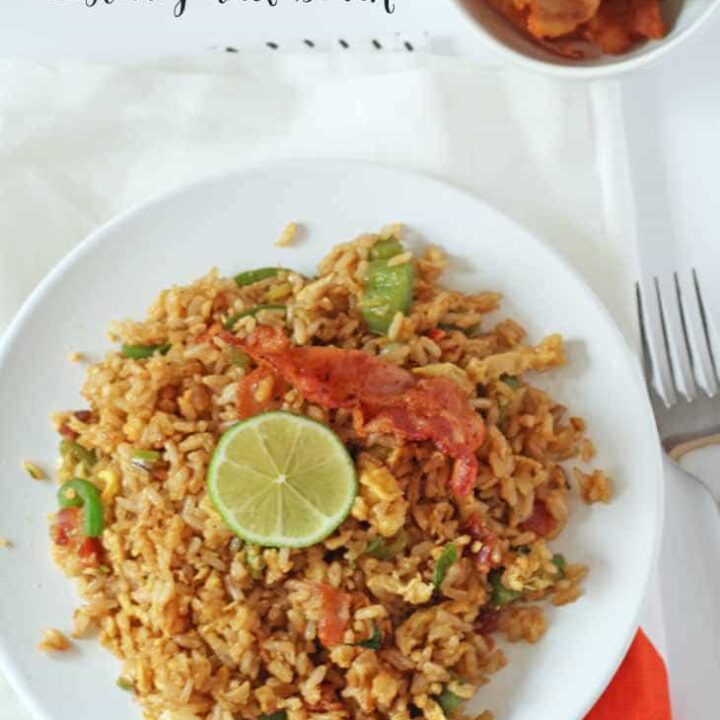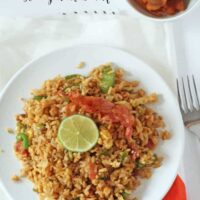 Bacon Fried Rice
Ingredients
1 tablespoon vegetable oil
1 tablespoon bacon grease
2 dashes almond oil
1 1/2 cups cooked brown rice
2 eggs
1 jalapeno, diced
1 green onion, diced
1 garlic clove, minced
3-4 slices cooked bacon, chopped
1/2 tablespoon diced cilantro
1 tablespoon hoisin sauce
dash salt
1 lime
Instructions
Heat up the oils and bacon grease in a wok. I just made sure to reserve some of the bacon grease when I cooked the bacon.
When the oil is hot, add the rice - stir well and let fry until it begins to get crispy. Push the rice along the side of the wok.
Scramble the eggs in a small bowl and then add to wok. Cook like you normally cook scrambled eggs. If the eggs mix in with the rice, its okay. Just make sure the eggs are fully cooked.
When eggs are finished cooking, stir into the rice.
Add the jalapeno, green onion, garlic, bacon and cilantro. Combine and let cook for 1 minute.
Add the hoisin sauce and salt, cook for 1 more minute to heat up the sauce and turn off the stove. Add the juice of 1 lime and stir just before serving.
Mr. B. ate this for breakfast, but I'd probably eat it for dinner.  If  you don't have a wok, I am assuming you can cook it in a big frying pan – that's what I did before I had a wok.  And if you don't like spicy food, then substitute a green pepper for the jalapeno.