I've always been a little afraid of squash.  An unnatural fear, I know, but squash scares me a bit.  I think I just can't figure out what to do with it.  Can anyone else out there relate?  Because I found 8 really great looking winter squash recipes that I'm going to try in an attempt to squash my fear of … squash.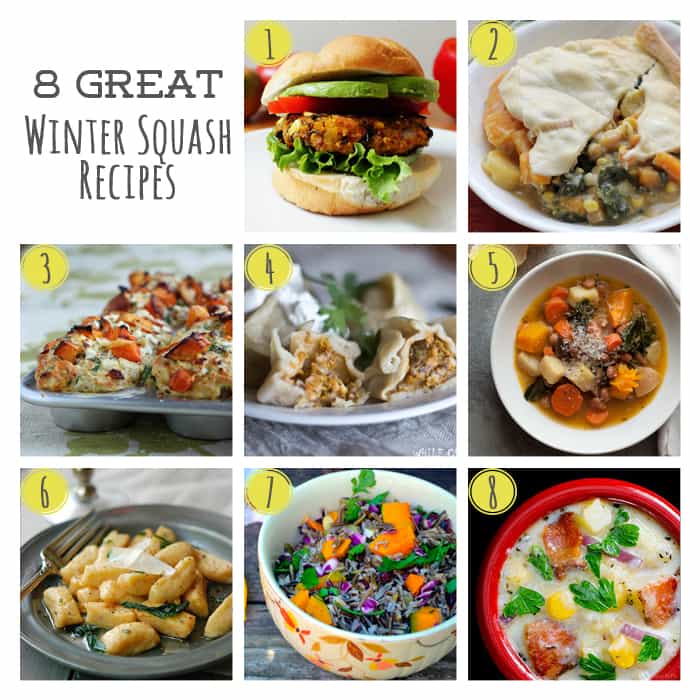 1. Black Bean & Winter Squash Veggie Burger – Two Tarts
2. Winter Squash Pot Pie with Swiss Chard and Chickpeas – Eats Well With Others
3. Cheesy Winter Squash Muffins – Five and Spice
4. Winter Squash Manti (Dumplings) – While Chasing Kids
5. Magic Winter Squash and Bean Soup – Edible Living
6. Winter Squash Gnocchi with Brown Butter & Sage – Fresh Tart
7. Wild Rice and Winter Squash Salad – Dinner with Aura
8. Winter Squash, Corn, and Bacon Chowder –
Join the newsletter!
Subscribe to get our latest content by email.