If you're looking for a new turkey recipe this year, check out these 8 great Thanksgiving turkey recipes!
The Thanksgiving countdown is on.
Last year, I rounded up a ton of Thanksgiving-centric recipes in one big round-up but I realized that I left out turkey recipes. Blasphemy! What is Thanksgiving without a turkey?
I am making up for it now. I found 8 awesome turkey recipes that are perfect for the big day.  And I found a couple of other things too – The Kitchn has a nice tutorial explaining the simplest ways to cook a turkey. The Savory has an awesome infographic called The Thanksgiving Calculator – everything from brine time to how much pie each person will eat. I love infographics.
---
8 Great Thanksgiving Turkey Recipes
1. Roasted Turkey with Herb Butter and Roasted Shallots – Cookin' Canuck'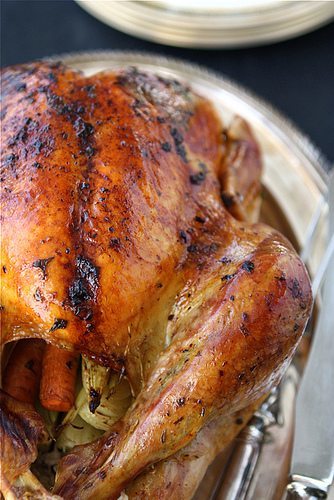 2. Citrus and Herb Roasted Turkey – What's Gaby Cooking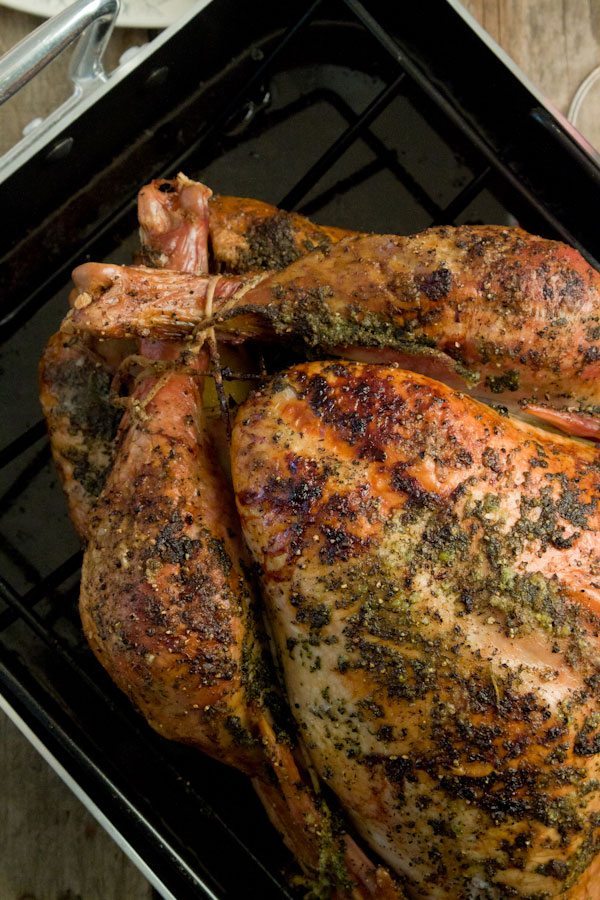 3. Mayonnaise Roasted Turkey – She Wears Many Hats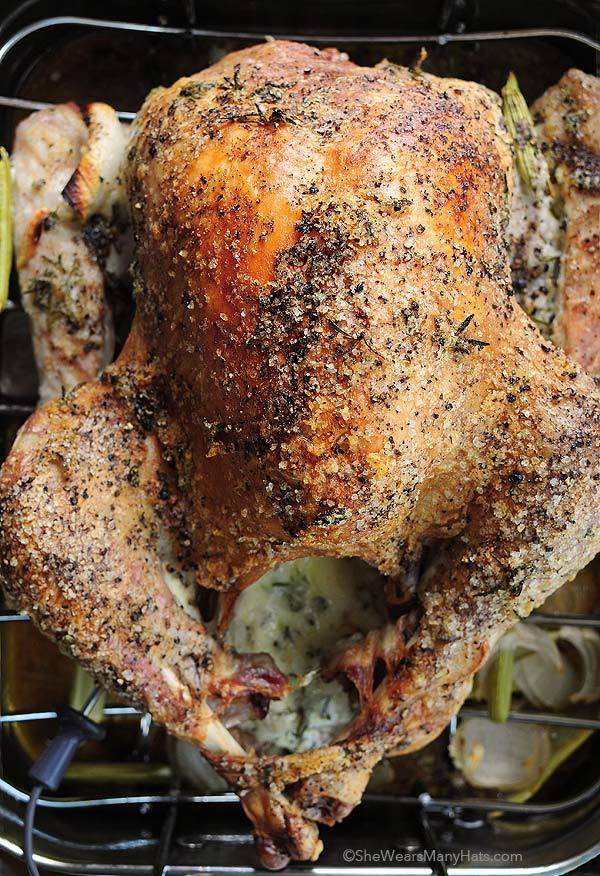 4. Bacon-Blanketed, Herb Roasted Turkey – The Runaway Spoon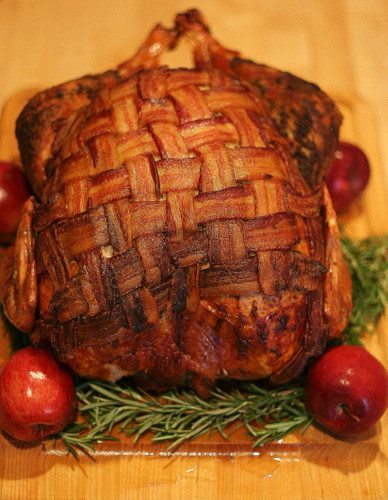 5. Cider Baked Turkey – Beauty and Bedlam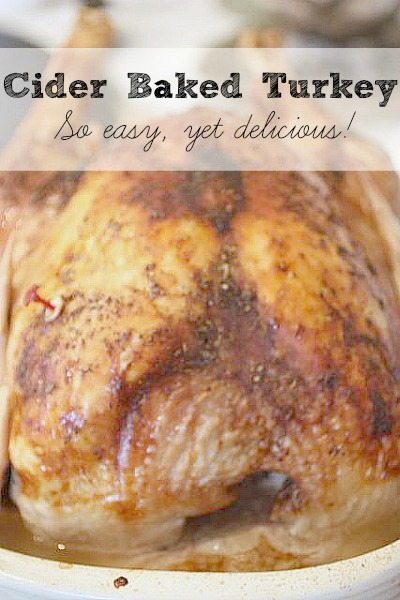 6. Apricot Glazed Turkey – Food and Wine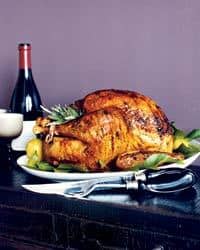 7. Brined Deep Fried Turkey – GrassHaven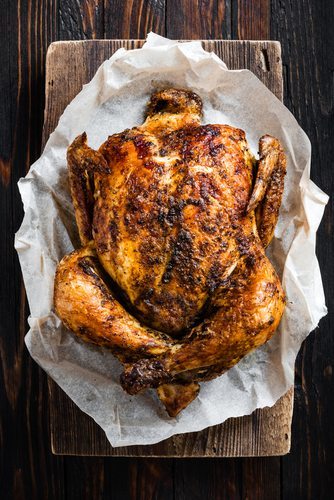 8. Lemon-Herb Turkey with Lemon Garlic Gravy – Epicurious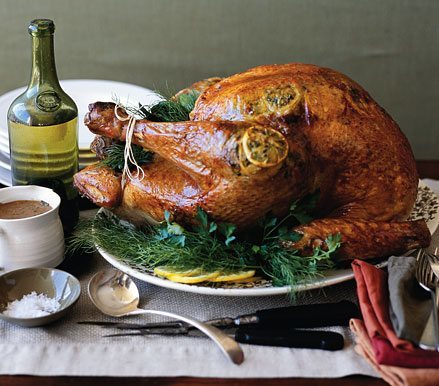 Join the newsletter!
Subscribe to get our latest content by email.