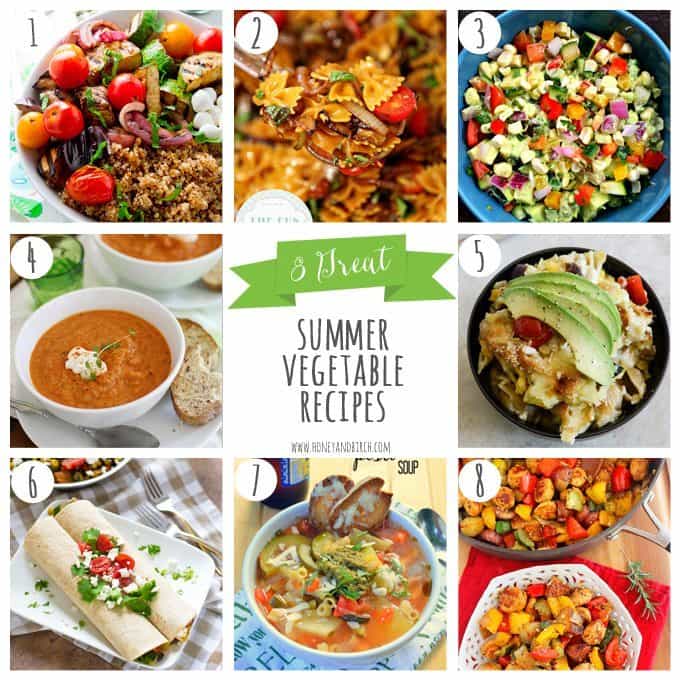 August is here and the Farmer's Markets are full of ripe vegetables.  Or ripe with ready vegetables.  However you want to do put it.  The most important thing is there are vegetables galore.
I found this handy guide from Cooksmart – they have a whole huge article on how to eat healthier.  There are videos, information and infographics like the one below "Cooksmarts Guide to Enjoying Vegetables".  Click the picture to click through to the entire guide, or the link above.  (Pin from the original source please and not this post for the infographic.  Thanks)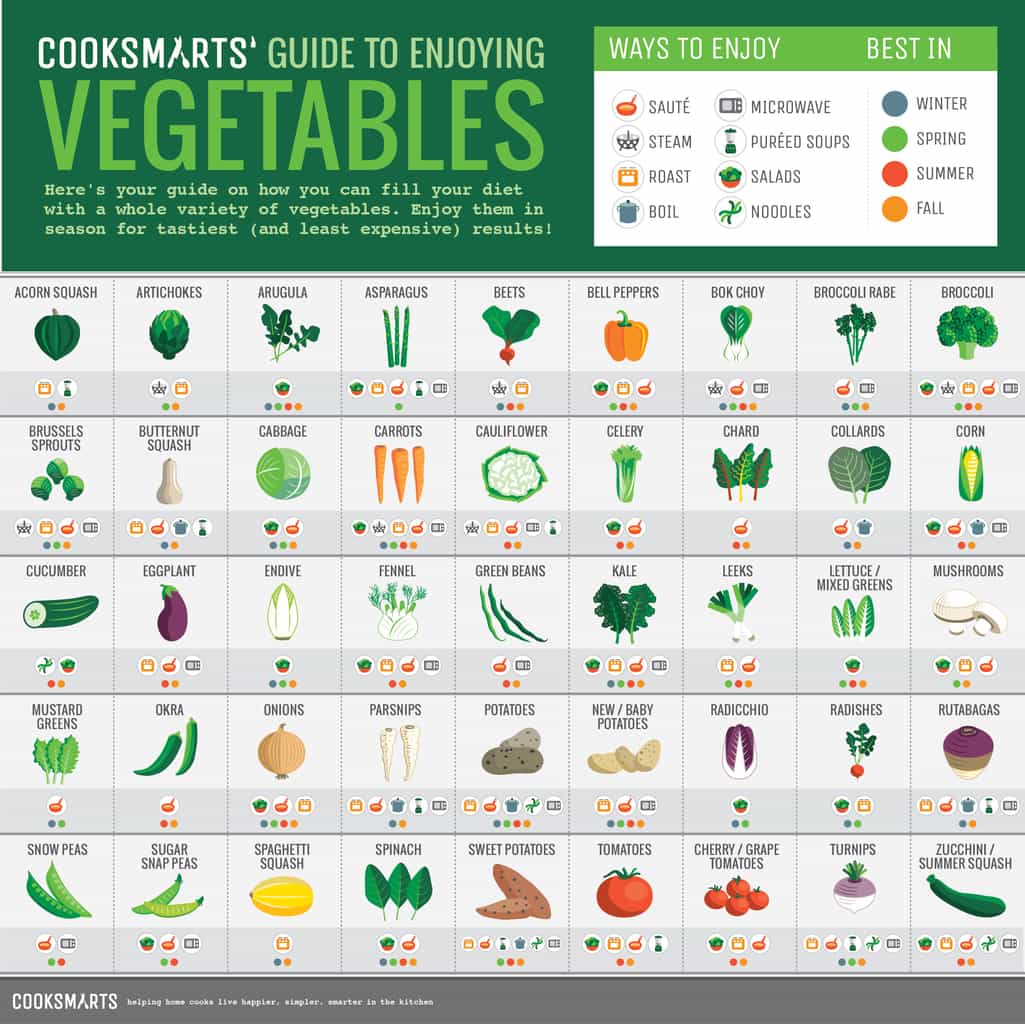 I digress.  Summer is almost over and before you break out the pumpkin pie spice, you should take advantage of the over abundance of vegetables.  That's really where I was going with this.  When salads get boring, try making one of these 8 great summer vegetable recipes.
Most of them are meat free so consider making one of these recipes for your next Meatless Monday.  Or they can be new editions to your lunch rotation.  Mr. B. won't agree, but there's no reason that a meal full of summer vegetables shouldn't grace your table during the dog days of summer.
---
8 Great Summer Vegetable Recipes
1. Balsamic Grilled Summer Vegetables with Basil Quinoa Salad – Veggie Belly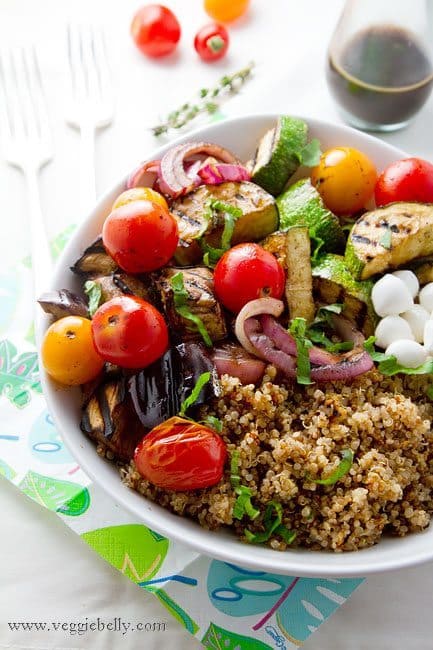 2. Summer Vegetable Pasta Dish – The Perch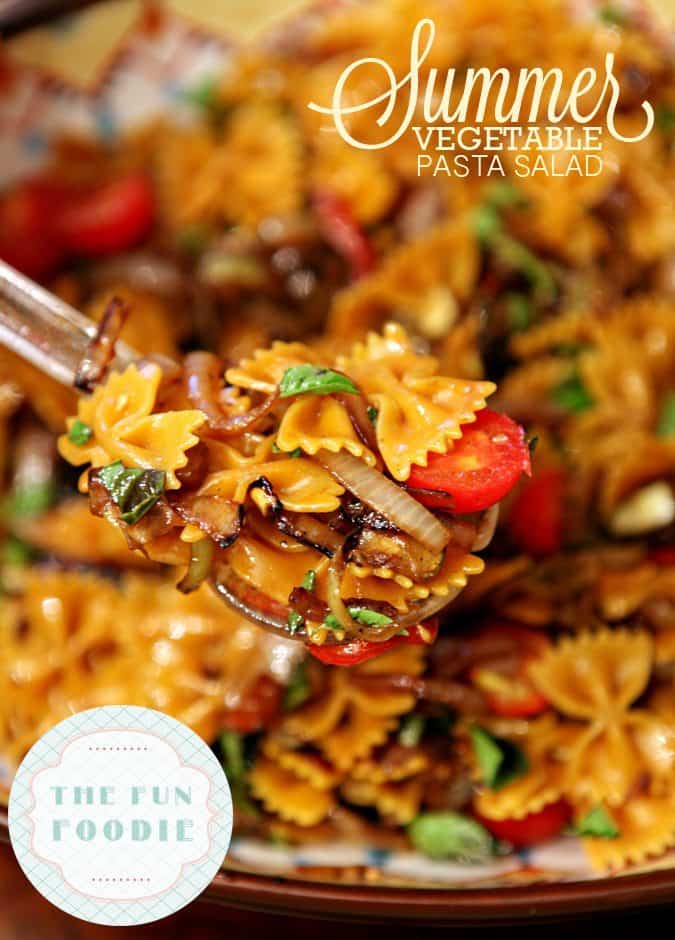 3. Summer Vegetable Salad with Green Goddess Dressing – Culinary Pirate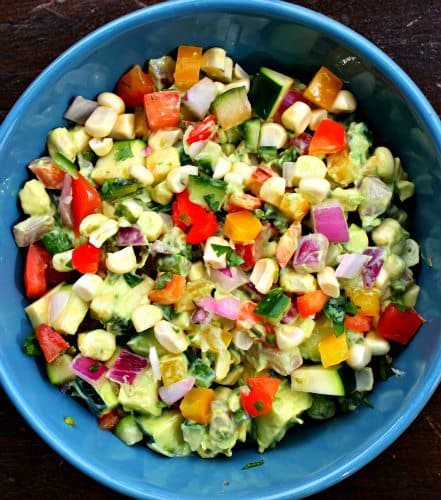 4. Roasted Summer Vegetable Soup – Girl Versus Dough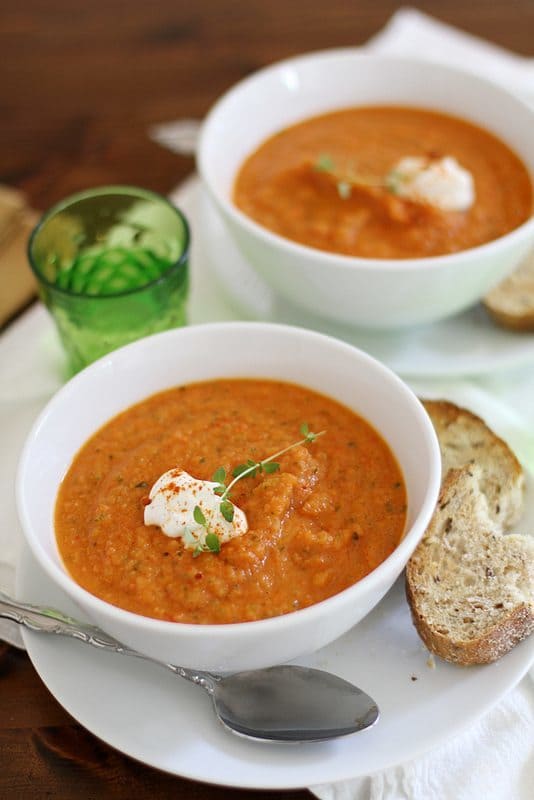 5. Roasted Summer Vegetable Mac and Cheese – How Sweet Eats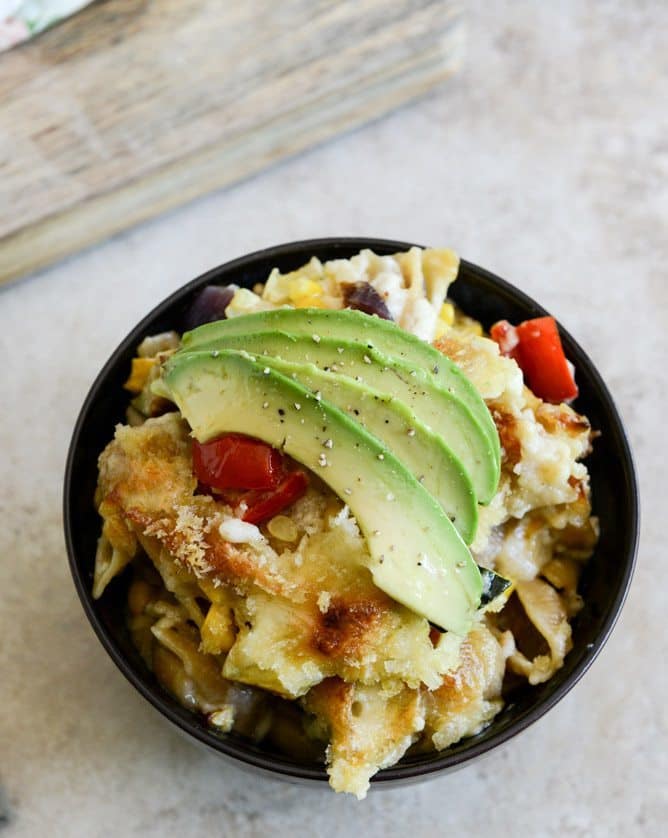 6. Summer Veggie Burritos – The Law Student's Wife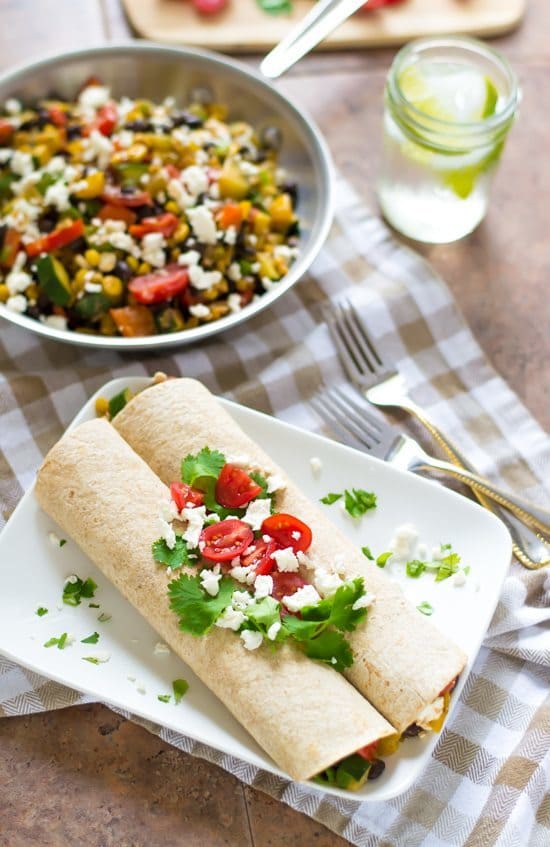 7. Slow Cooker Summer Vegetable Pesto Soup – Sugar Dish Me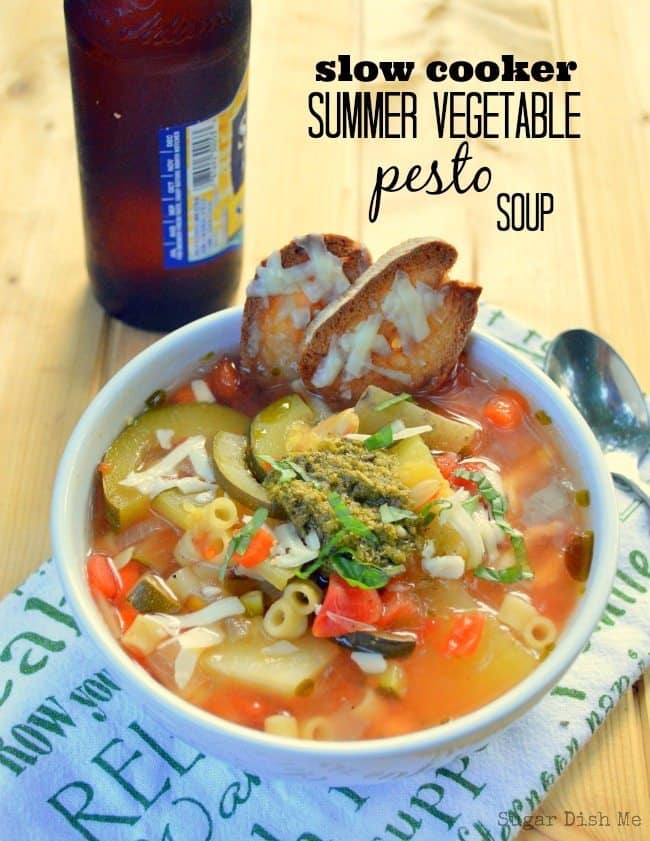 8. Summer Vegetable, Sausage and Potato Skillet – The Comfort of Cooking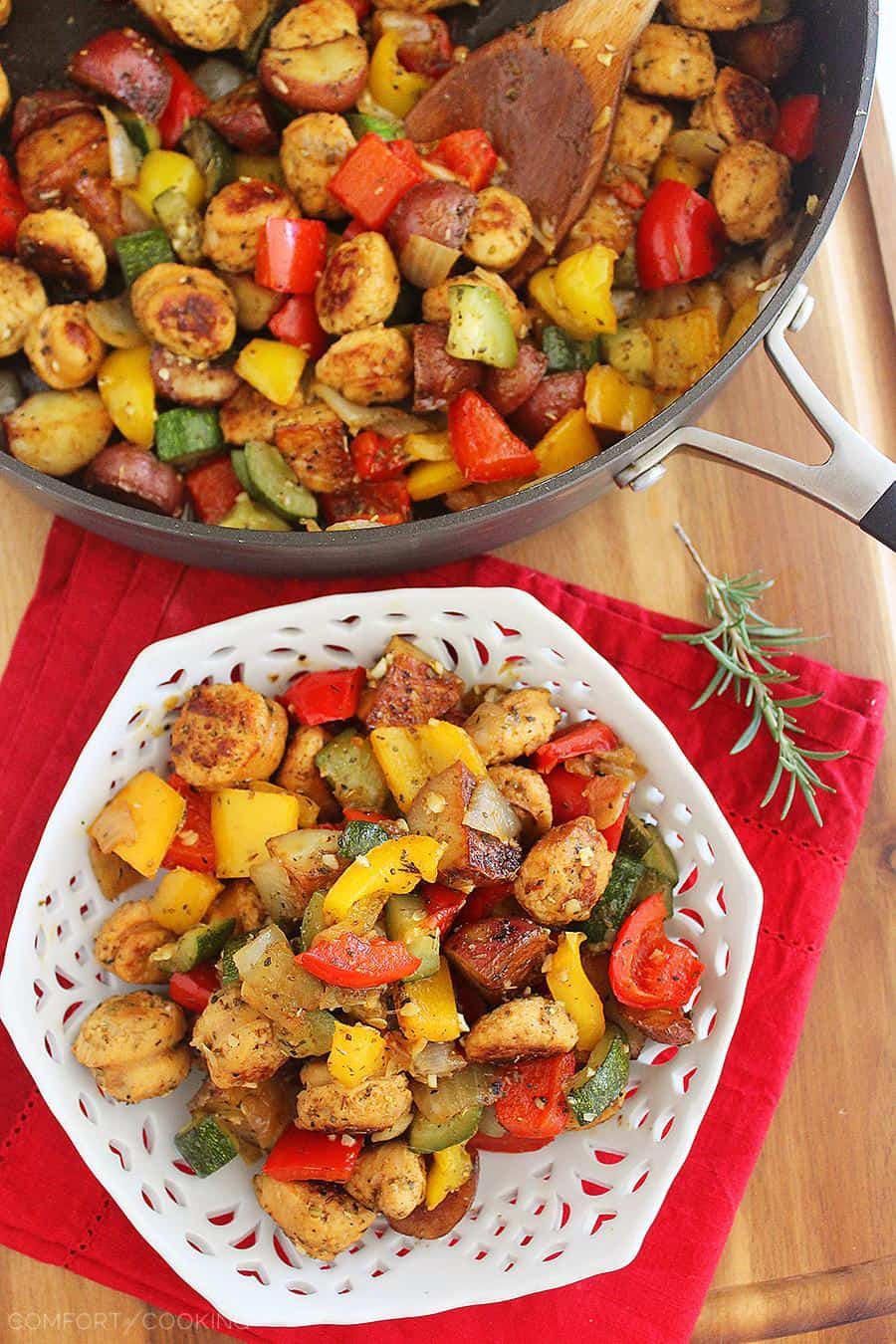 xoxo,
Jenny B