Here are 8 great poutine recipes! You don't have to be in Canada to eat delicious poutine – make it yourself!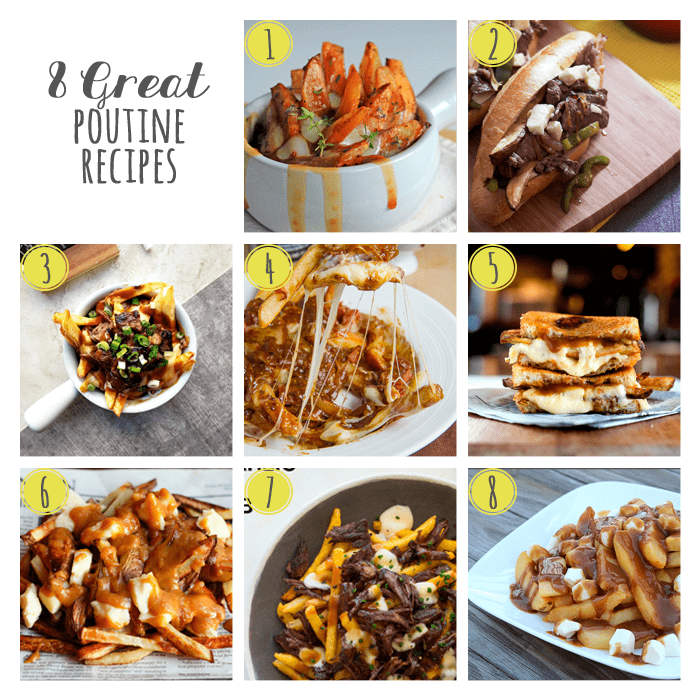 Poutine.
According to Wikipedia, Poutine is a common Canadian dish, made with french fries and topped with gravy and cheese curds.  I've always kind of found it to be a unique (aka crazy) dish even though I'm seeing it pop up more and more in Chicago bars and restaurants.
Some great blogs out there have tried their hand at Poutine and I'm sharing here 8 great poutine recipes that I found on the web.
8 Great Poutine Recipes
1. Cheater's Poutine (Smoked Paprika Fries with Club House Brown Gravy and Mozzarella) – Oh Sweet Day!
Instead of cheese curds, this recipe uses mozzarella!
2. Cheesesteak Poutine –  The Girl in the Little Red Kitchen
When cheesesteak and poutine meet, magic happens.
3. Galbi Poutine – Cherry on My Sundae
This Galbi marinade makes this poutine extra special!
4. Corned Beef Poutine with Guinness Gravy – Closet Cooking
I want St. Patrick's Day to be today so I can break out my corned beef and make this recipe!
5. Poutine Grilled Cheese – BS' in the Kitchen
GRILLED CHEESE AND POUTINE. I'm drooling.
6. Vegetarian Poutine – Flourishing Foodie
There's even a poutine recipe for the meatless.
7. Black Garlic Braised Short Rib Poutine – Spoon Fork Bacon
Head to the farmer's market, pick up some black garlic, and get to cookin'.
8. Mozzarella Pearl Poutine – Big Bear's Wife
This is so much more than just fries and gravy. It's poutine heaven.
Any great poutine recipes out there that I missed?  Let me know in the comments.
---
More delicious round-ups for you!
8 Autumn Mac and Cheese Recipes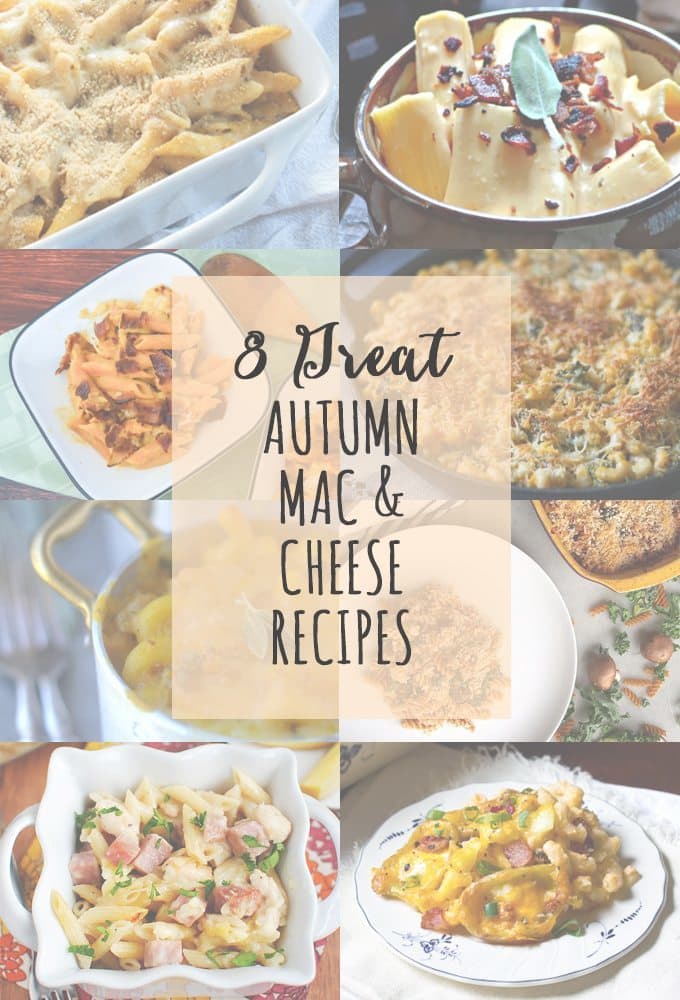 Join the newsletter!
Subscribe to get our latest content by email.