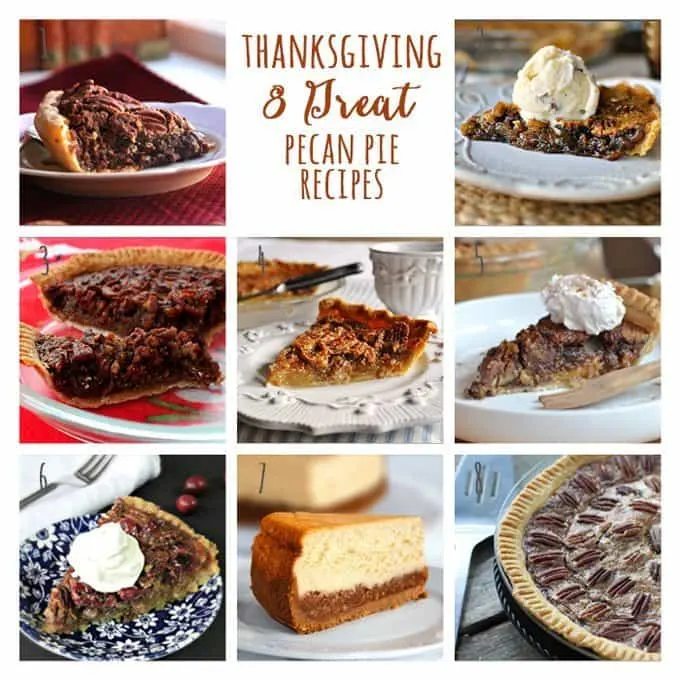 The only kitchen item I usually bring to Italy is plastic wrap… This time, however, I have brought one bag of Georgia pecans and a can of cane syrup, pecan pie being a necessary ingredient of Christmas.

—Frances Mayes, Under the Tuscan Sun
Pecan pie is an old southern tradition and part of holiday culture for many people. I know pumpkin pie has taken over dessert in many households but I see pecan pie making a comeback.
Just in case you are thinking the same thing as me, I've rounded up 8 great pecan pie recipes for you to make this holiday season.
---
8 Great Pecan Pie Recipes
1. Chocolate Pecan Pie – Bashful Bao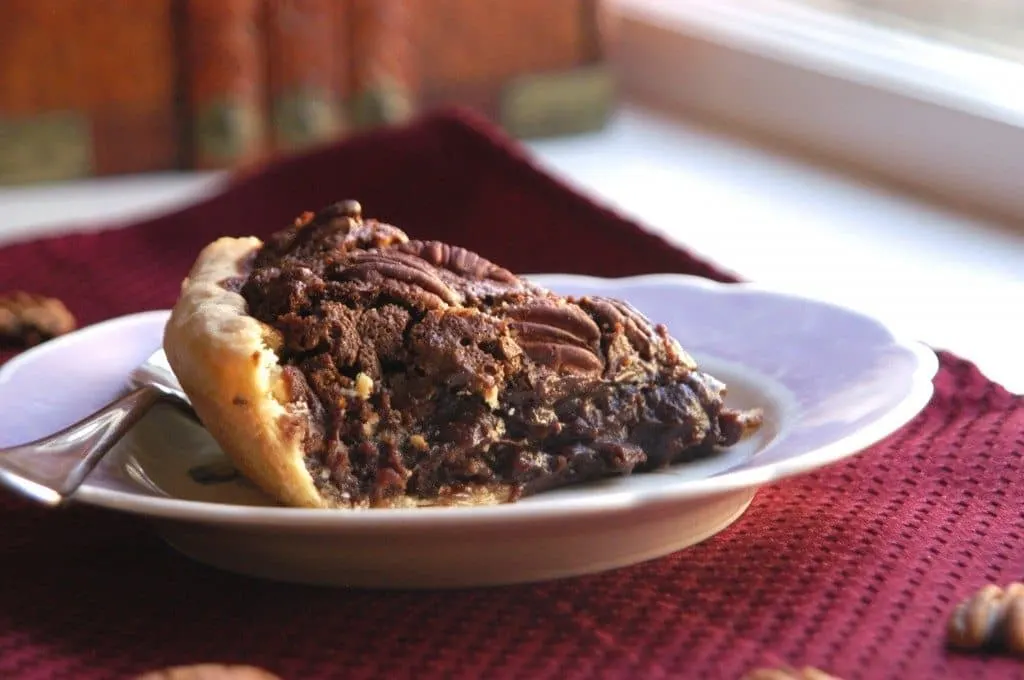 2. Nutella Pecan Pie – The Tasty Kitchen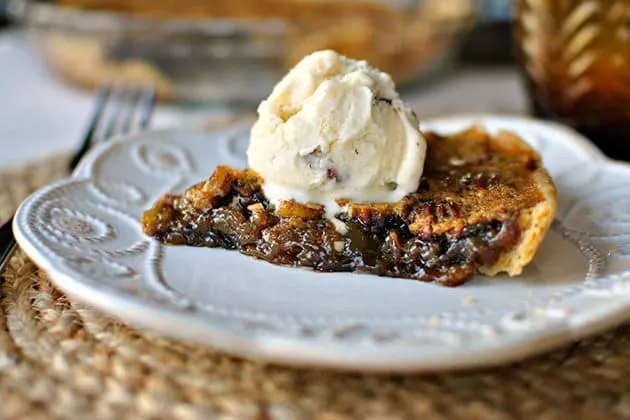 3. Old Fashioned Pecan Pie – Design. Bake. Run.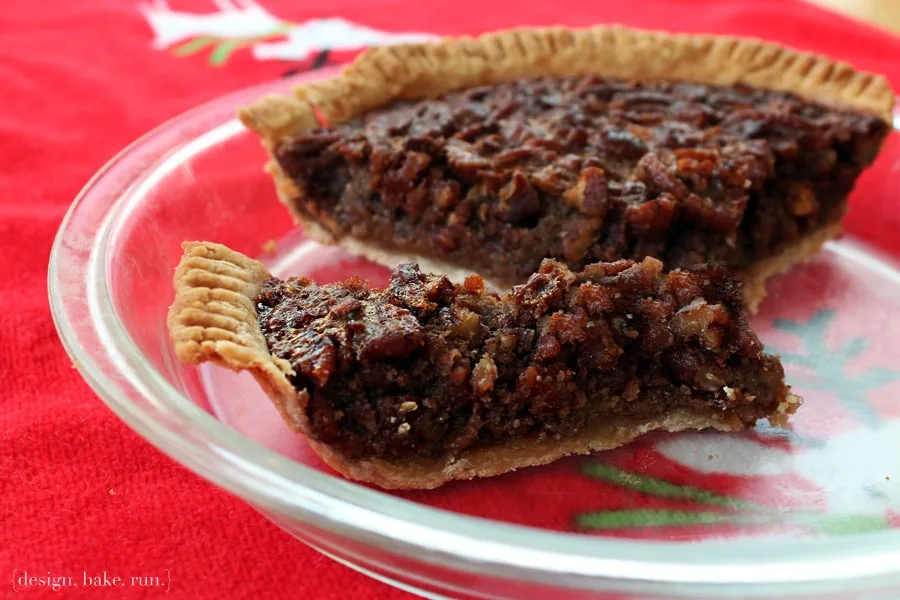 4. Maple Pecan Pie – Little B Cooks
5. Chocolate Gelt Pecan Pie – Kitchen Tested
6. Cranberry Pecan Pie – Redhead Can Decorate
7. Pecan Pie Cheesecake (scroll down for the English version) – Mookies Baker
8. Southern Pecan Pie – Food Babbles
---
This post is part of a collection of posts celebrating all that is Thanksgiving. Click here to see the rest of the Thanksgiving "8 Great" posts.