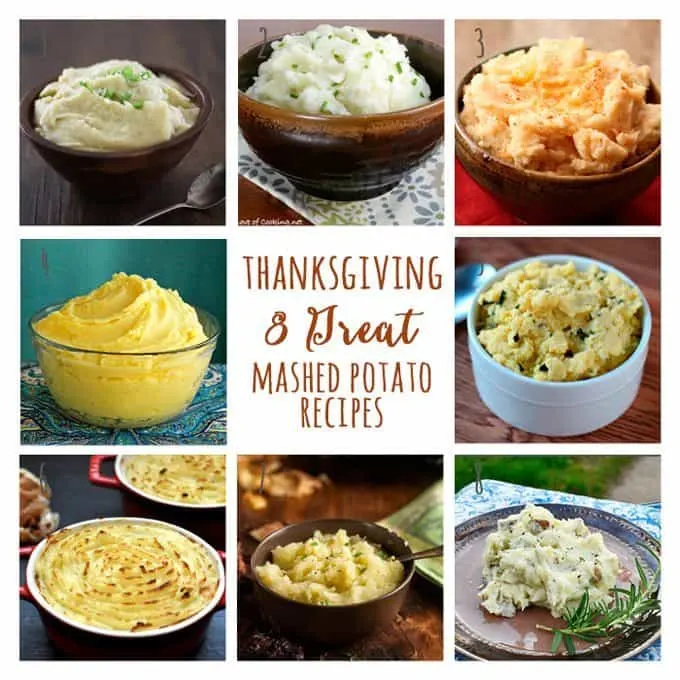 In our house we like our mashed potatoes two different, separate ways. I like mine all garlicky and full of melted blue cheese. Mr. B likes his with lots of onions.
Very different, right? And that's okay – it just means half of the potatoes get made one way and the other half, the other way.
If you're looking for a different way to make mashed potatoes, you're in luck. I've rounded up 8 great mashed potato recipes to change up your holiday table this year.
---
8 Great Mashed Potato Recipes
1. Roasted Garlic Buttermilk Mashed Potatoes – The Roasted Root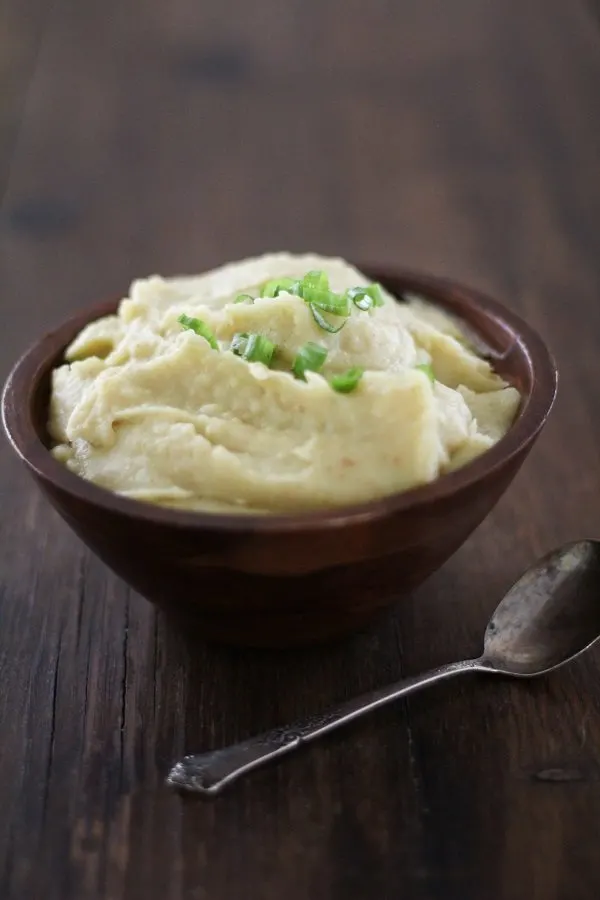 2. Garlic and Chive Mashed Potatoes – For the Love of Cooking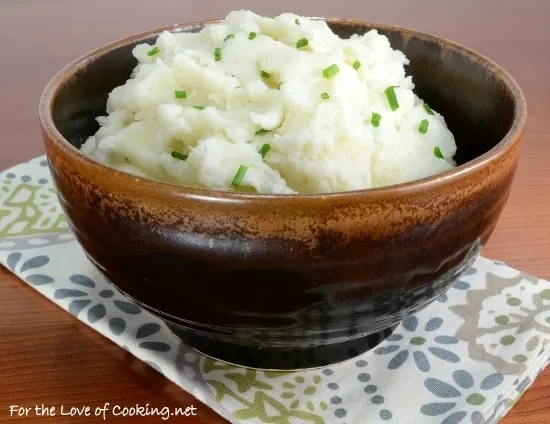 3. Paprika and Pepper Mashed Potatoes – Barefeet In The Kitchen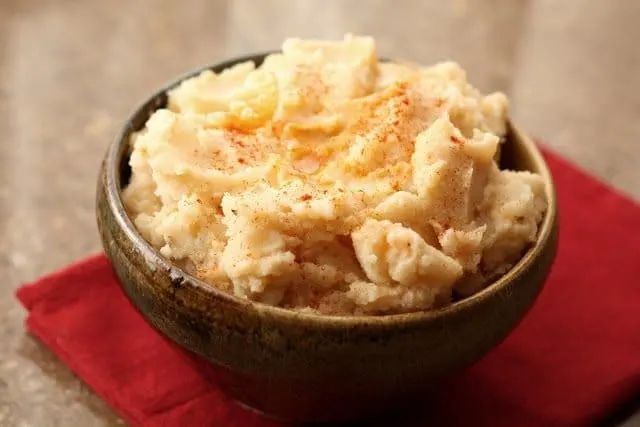 4. Saffron Mashed Potatoes – The Shiksa in the Kitchen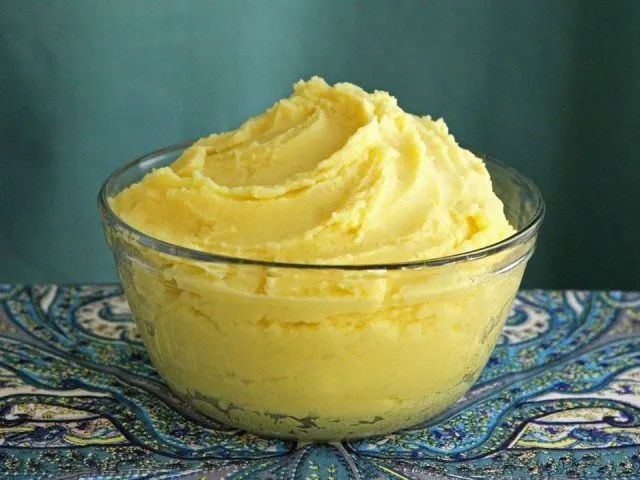 5. Goat Cheese & Basil Mashed Potatoes – High Heels to Hot Wheels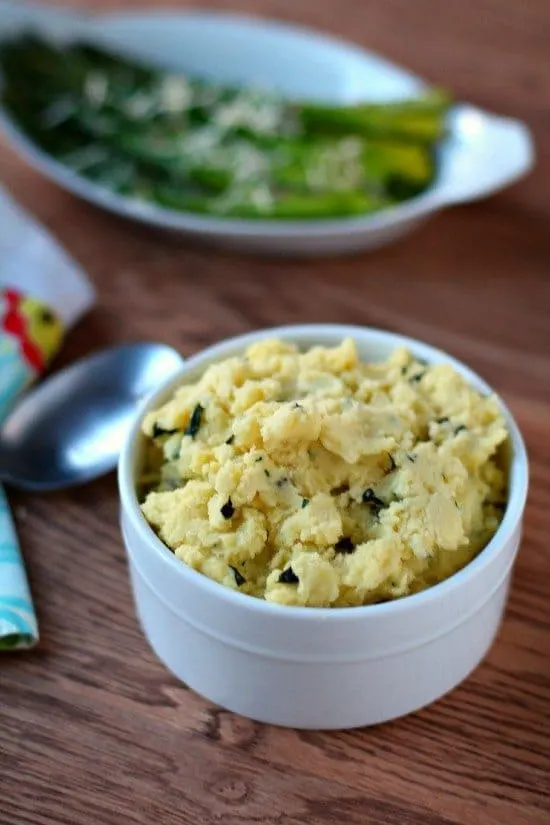 6. Roasted Garlic Mashed Potatoes With Brown Butter – FoodSwoon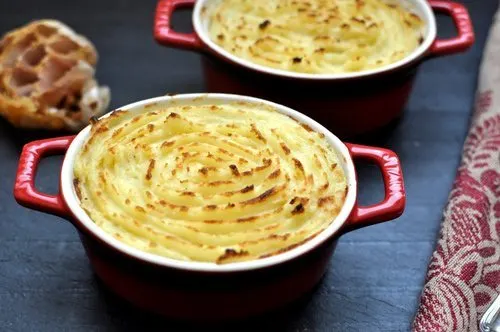 7. Mashed Potatoes with Roasted Celery and Garlic – Foodienarium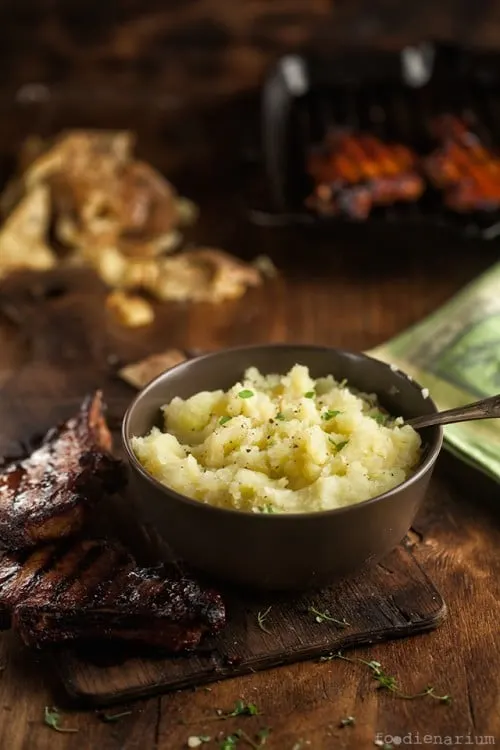 8. Parmesan Rosemary Mashed Potatoes – Crunchy Frugalista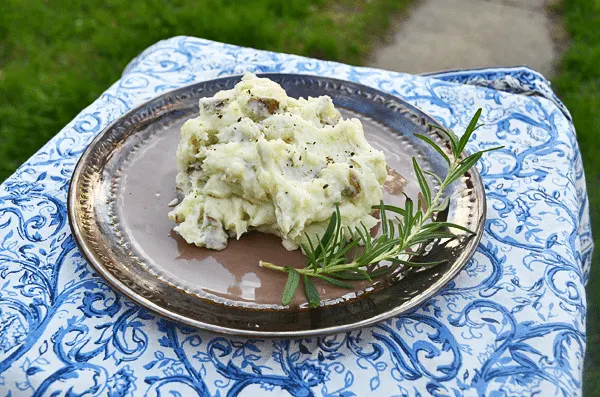 ---
This post is part of a collection of posts celebrating all that is Thanksgiving. Click here to see the rest of the Thanksgiving "8 Great" posts.