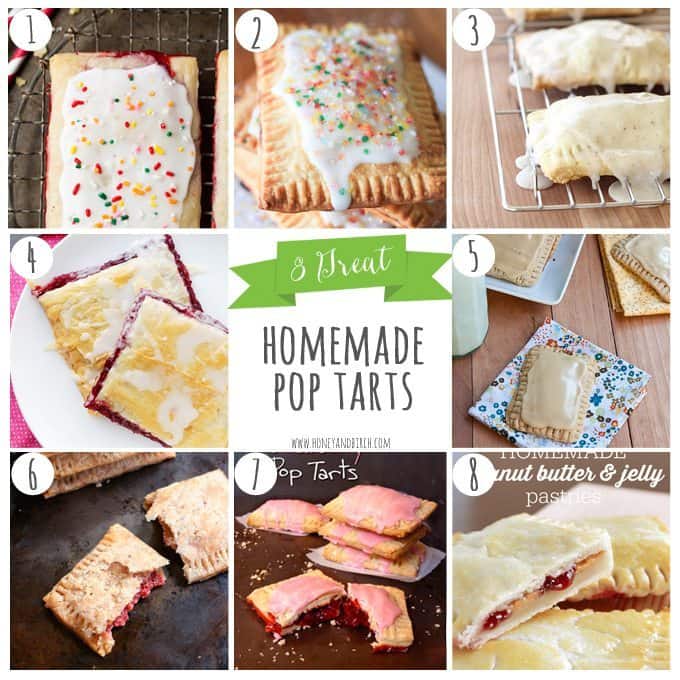 I must have breakfast on the mind because I'm doing another breakfast themed "8 Great" for you today.  Last week, we were talking about homemade waffles and today I'm bringing you 8 great homemade pop tarts.
When I was a kid, I would have a cinnamon pop tart almost every day for breakfast.  I had a little routine too – I would use a butter knife to split one in half, and then scrape out the cinnamon filling.  After eating the pastry part, I would finish it off with my breakfast cinnamon filling dessert.
Now, as an adult, I don't find myself eating the store bought version anymore as I like to make stuff from scratch.  And luckily for you and me, a bunch of awesome bloggers done just that with pop tarts.
Call 'em pop tarts, breakfast pastries, toaster strudels, or some combination of all that.  Either way, you've got a bunch of breakfast deliciousness.
I also think you should check out this post from Simply, Taralynn (12 lighter pop tarts for you).
---
8 Great Homemade Pop Tarts
1. Homemade Pop Tarts – Cooking Classy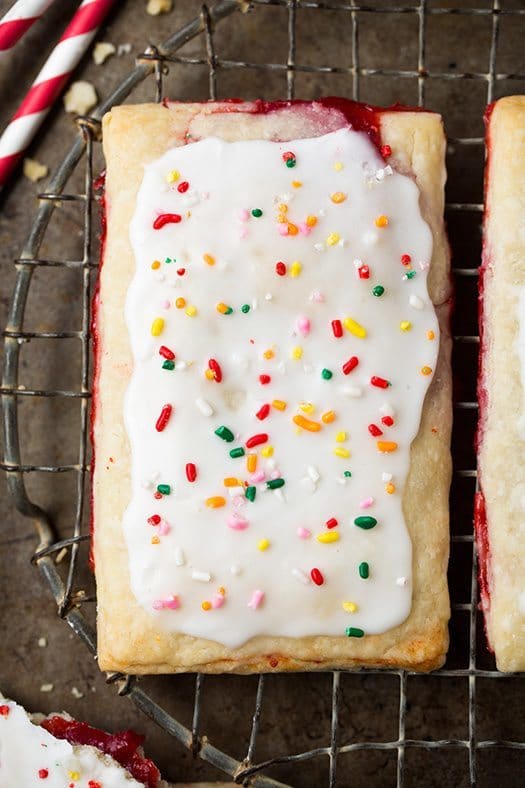 2. Homemade Lemon Toaster Pastries – Number 2 Penciles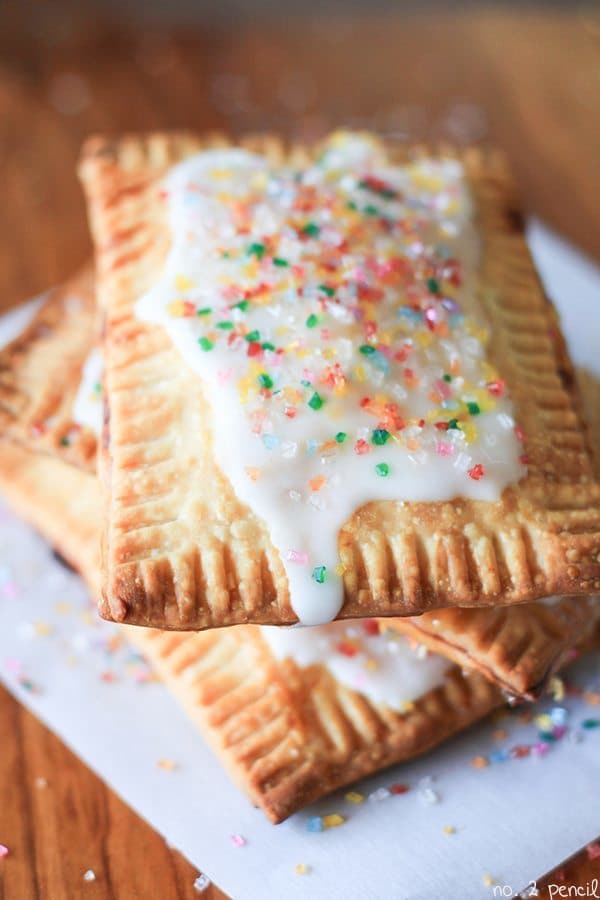 3. Caramel Apple Pie Pop Tarts – Scarletta Bakes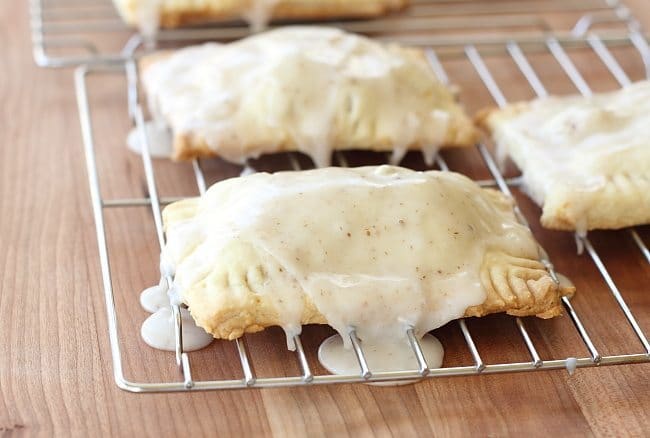 4. Phyllo Raspberry Pop Tarts with Vanilla Glaze – Diethood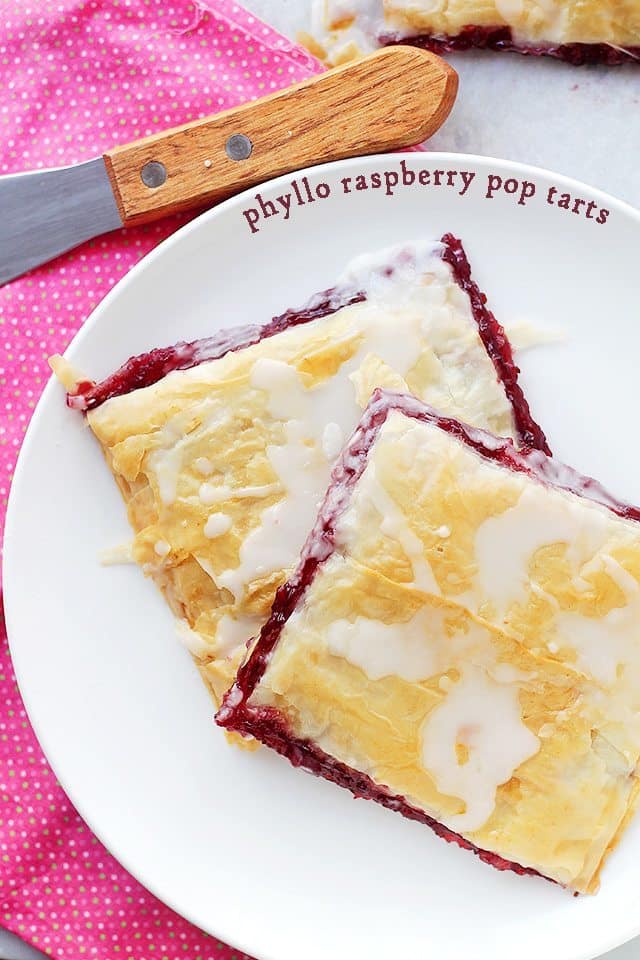 5. Homemade Maple-Cinnamon Pop Tarts – Back to the Cutting Board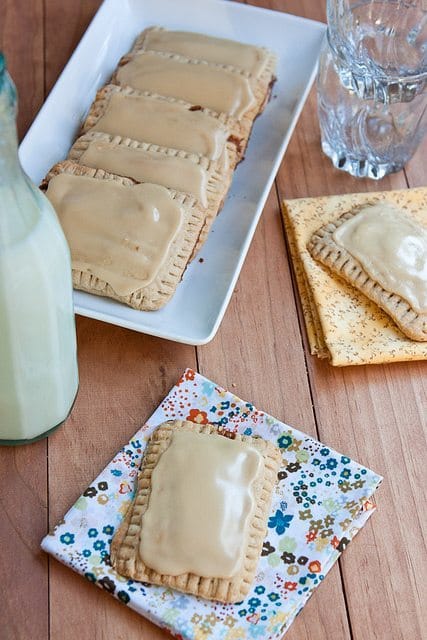 6. Homemade Whole Grain Pop Tarts – Hellobee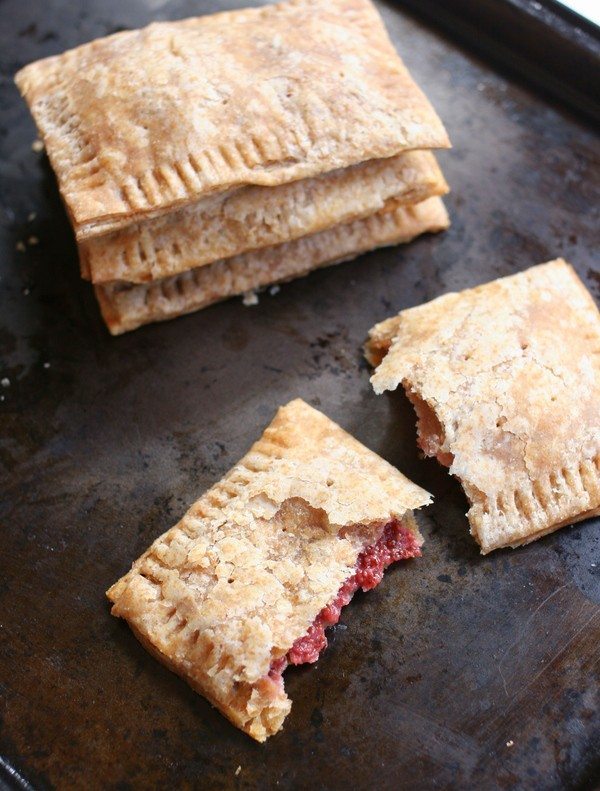 7. Vegan Strawberry Pop Tarts – it doesn't taste like chicken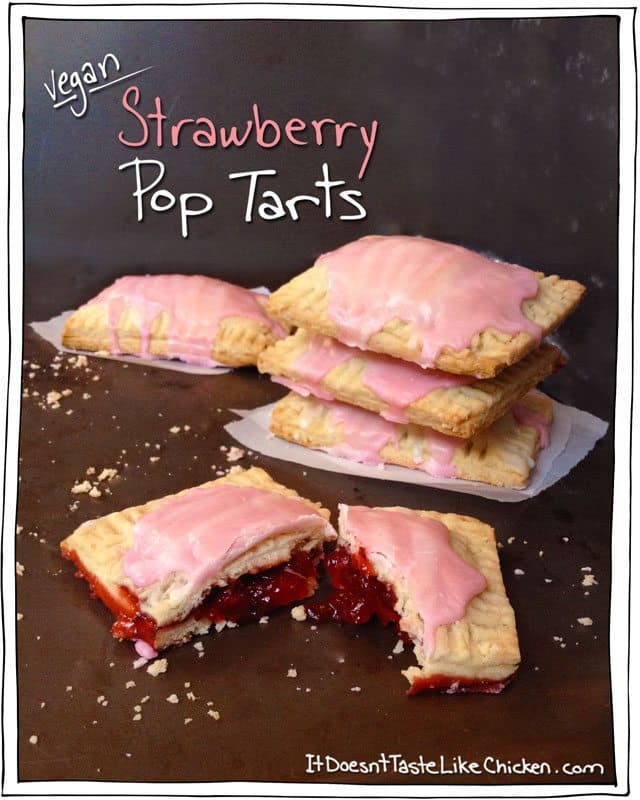 8. Homemade Peanut Butter and Jelly Pastries – Cleverly Simple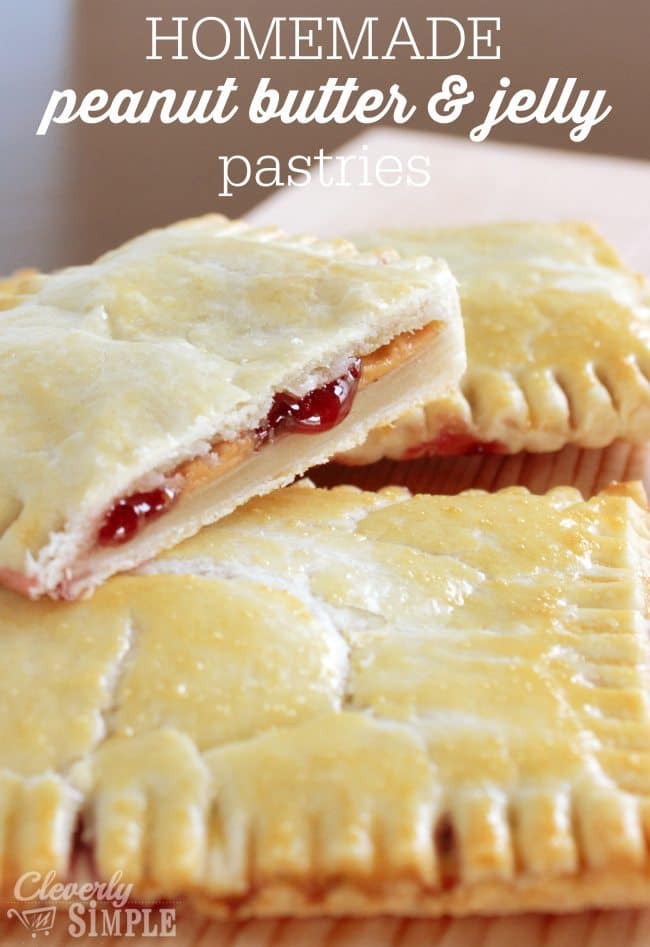 xoxo,
Jenny B
SaveSaveSaveSaveSaveSave
Join the newsletter!
Subscribe to get our latest content by email.