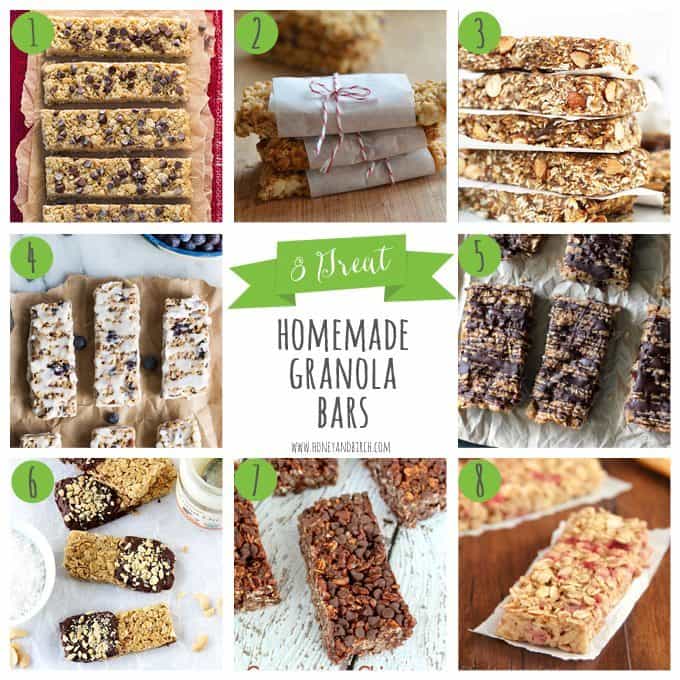 Last year, I found a recipe for homemade granola bars on Pinterest – it looked pretty easy to make and I only had to stop at the grocery store for two missing ingredients.
I made them that night, and finished the whole batch within 2 days.  They were amazing!  Such a great snack, but I found myself wanting to eat them all the time.  I don't recommend doing what I did (breakfast, lunch, dinner…) – just snack on them instead!
I searched through all of my records (pins, bookmarks, emails) and can't find the recipe anywhere. Not finding it on Pinterest surprised me the most – lord knows I pin everything I like nowadays (and a fair few things I am not sure I'll like.)
So I started searching for my next favorite granola bar recipe and found all of these great granola bar recipes.  I thought about making this an extended 8 great because I found so many "keepers" but I decided to just pin the rest instead.  Check out this Pinterest board for more homemade granola bar recipes.
And here goes are my 8 favorite homemade granola bars!
---
8 Great Homemade Granola Bars
1. Microwave Chewy Chocolate Chip Granola Bars – Cooking Classy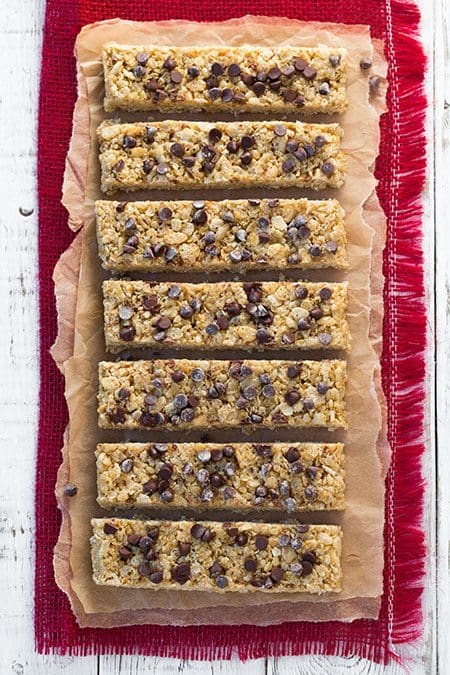 2. White Chocolate and Cranberry Granola Bars – Like Mother Like Daughter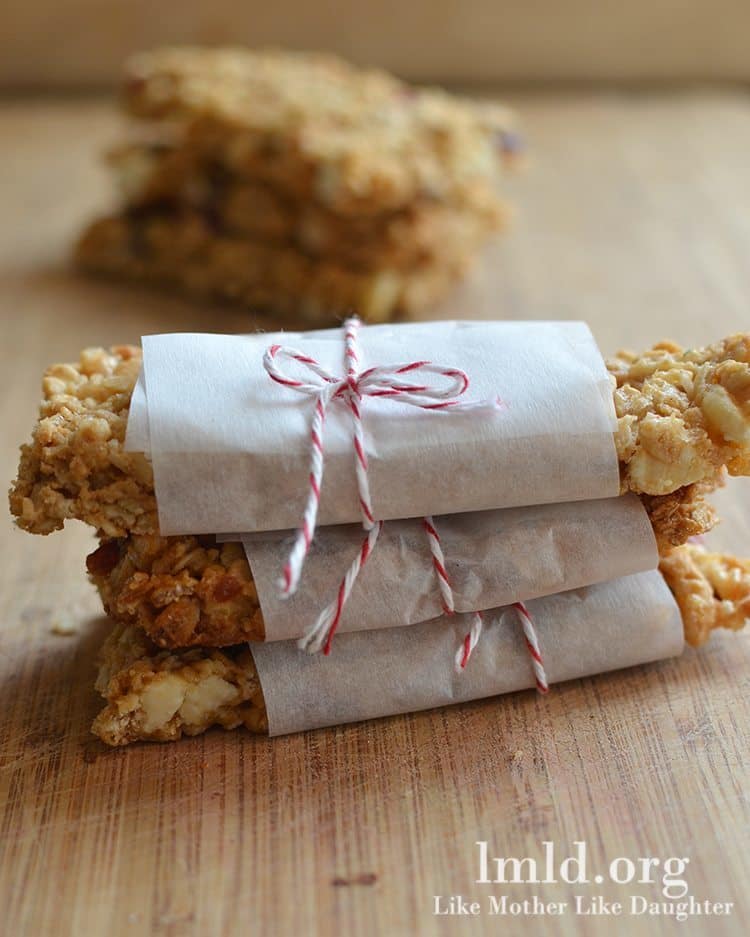 3. Super Seedy Granola Bars – Minimalist Baker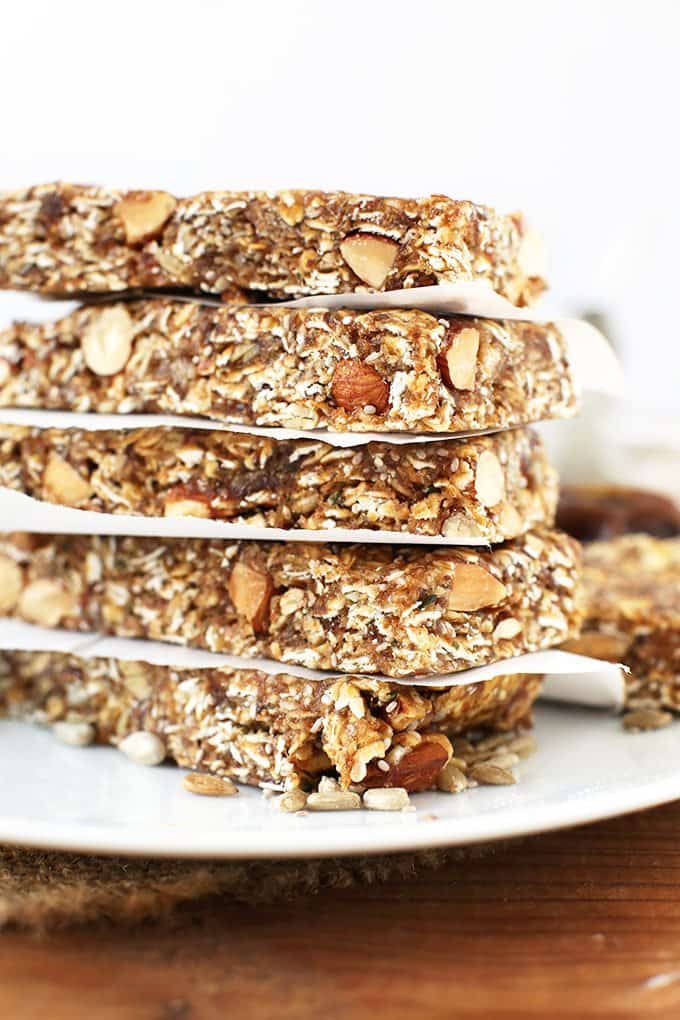 4. Blueberry Vanilla Greek Yogurt Granola Bars – Half Baked Harvest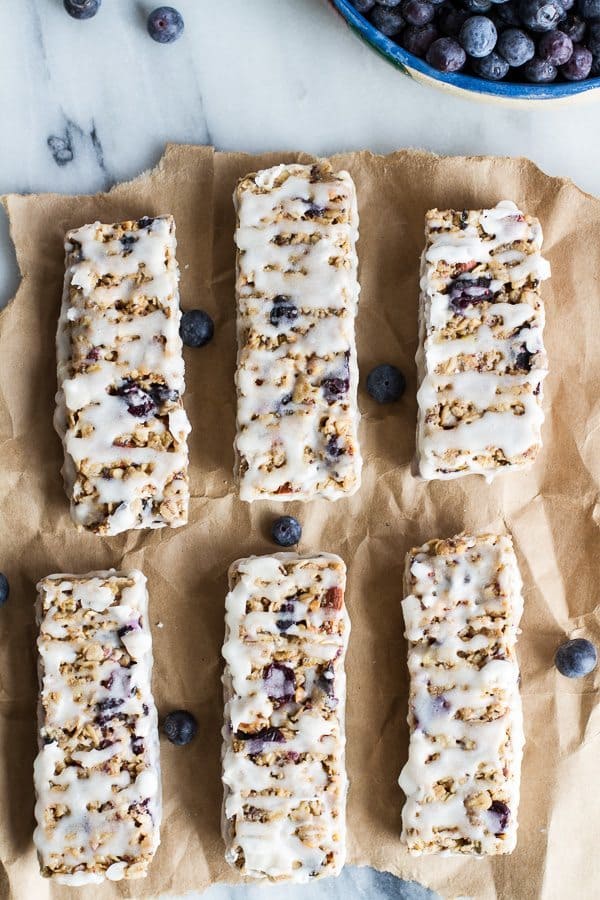 5. Banana Oat Bars with Dark Chocolate Drizzle – Dietitian Debbie Dishes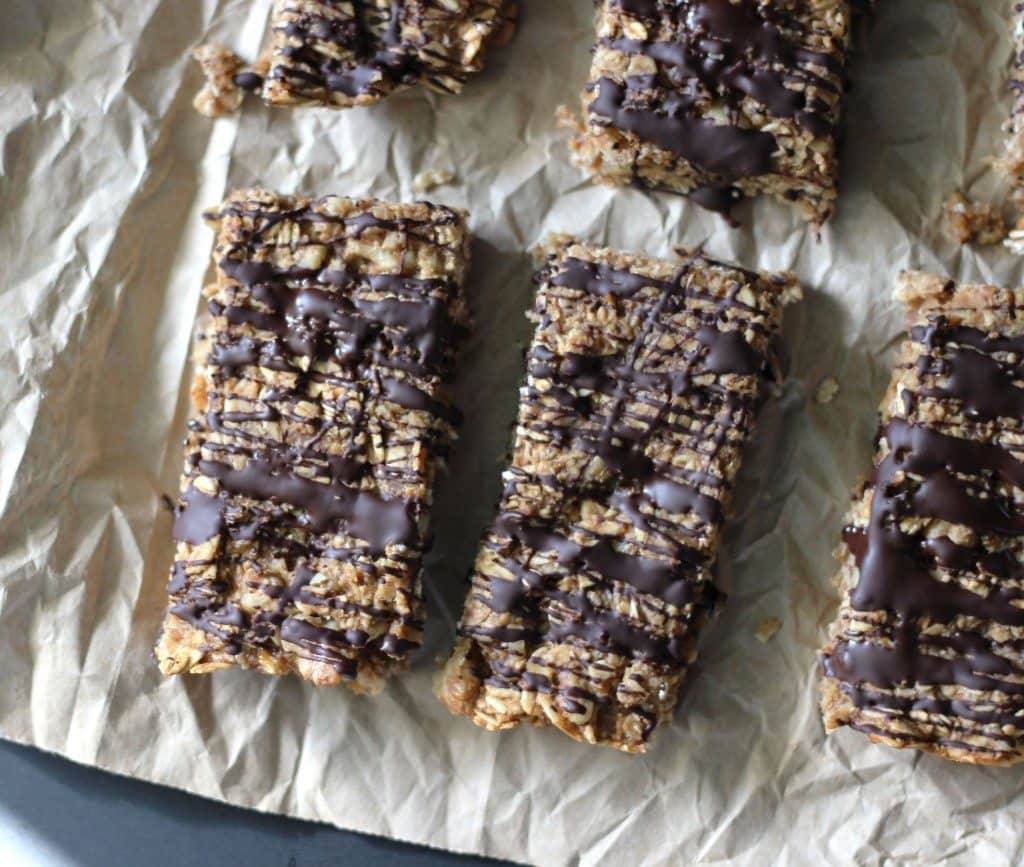 6. Chocolate Dipped Cashew Granola Bars – Creme de la Crumb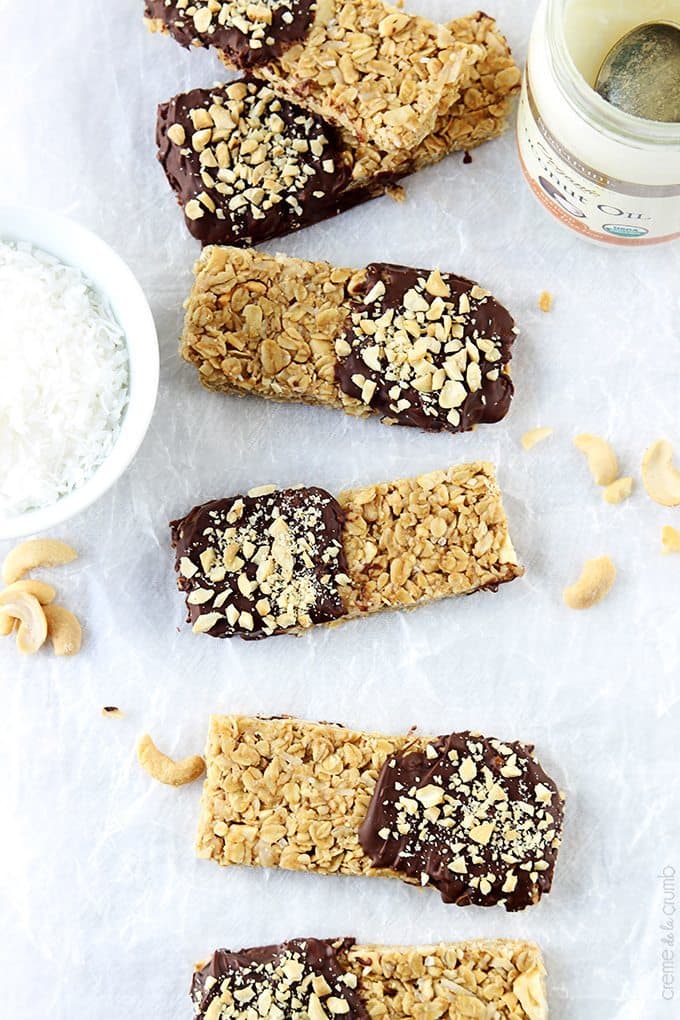 7. Cappuccino Chip Granola Bars – Inside Bru Crew Life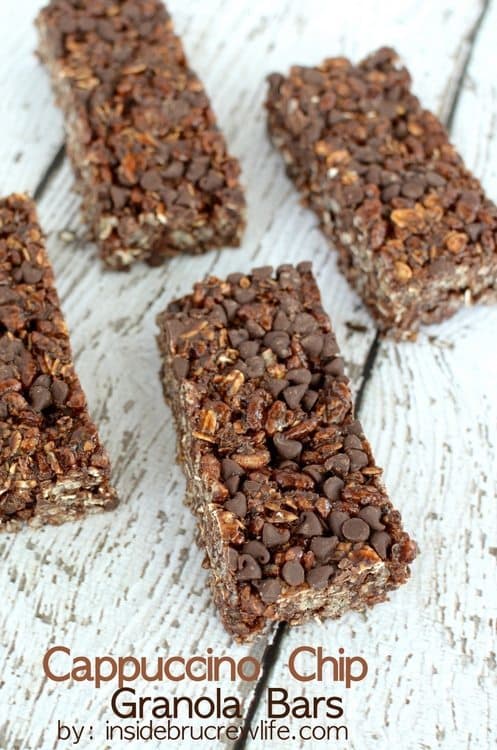 8. Strawberry Banana Granola Bars – Amy's Healthy Baking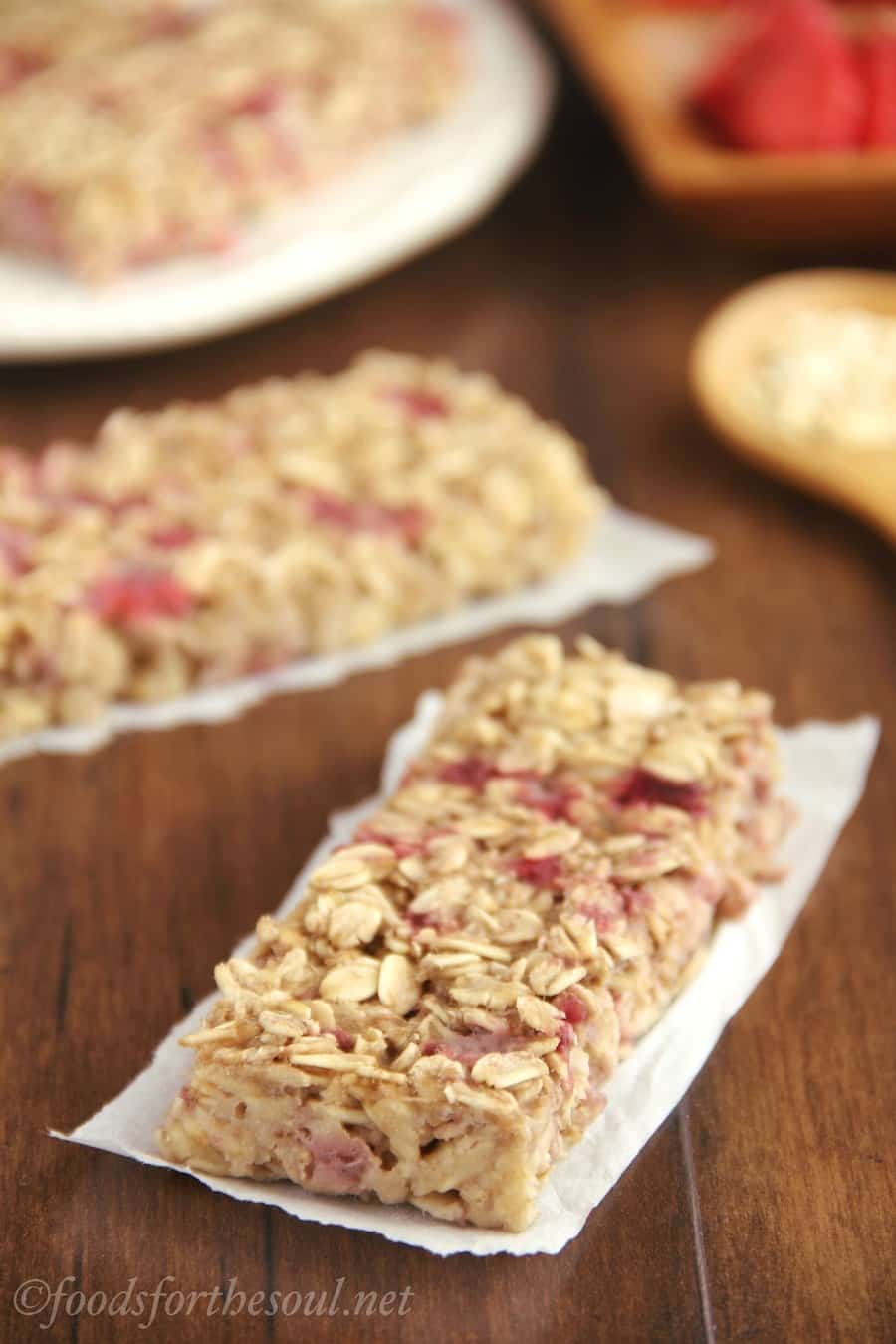 ---
Am I missing your favorite homemade granola bar?  Leave a note in the comments, and I'll add it to my Pinterest board!
xoxo,
Jenny B
Join the newsletter!
Subscribe to get our latest content by email.