I'm off in sunny and warm Las Vegas for my yearly anniversary trip with Mr. B. so I reached out to my friend and fellow blogger Kristina from Cucina Kristina to curate this week's 8 Great- 8 Great egg-free meat-free Paleo breakfasts.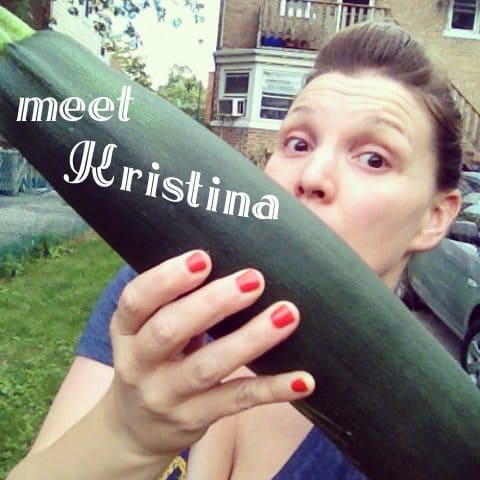 Kristina blogs about clean eating and follows the Paleo diet – don't be scared if you don't know what the Paleo diet is.  Check out her blog to learn a little more and I think you will be happily surprised.  My non-Paleo self has made several of her recipes and not only are they not scary, they are absolutely delicious.  Also, she has some great DIY projects that you will LOVE.
**************************************************
Hello! I'm so excited to be guest blogging today and get the chance to share some Paleo love with you. I've been eating a Paleo diet for a little over a year and absolutely love it. Paleo has completely changed my relationship with food for the better.
I admit, there is a big learning curve in the beginning. If you are considering giving Paleo a try, I would strongly encourage you to spend a little time on the front end and meal plan all of your meals for the week. You don't want to end up having an experience like Stacy London from What Not To Wear. Just reading her food consumption from the first day would have been enough to make me quit!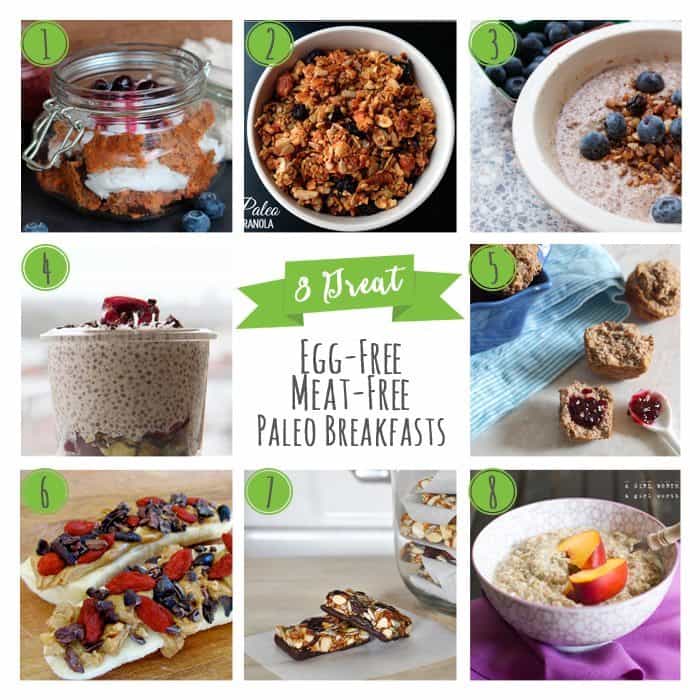 There are a ton of Paleo resources out there and I'm sure if you reach out to bloggers (like me!), we'd be happy to help and give you some tips. Speaking of tips… the two most common things people say when I tell them I'm Paleo are:
I could never be Paleo, I don't eat a lot of meat and
You can't eat cereal or bread?! What do you eat for breakfast? I don't like eggs!
Well friends, I am here to solve both of those problems today because I have rounded up 8 great egg-free AND meat-free Paleo breakfasts. If you are interested in more recipes like these, check out my Paleo/Primal Breakfast Pinterest board. Psst… I've also got some recipes pinned there that utilize eggs and meat for those of you that like meat and eggs.
1. Blueberry and Carrot Cake Parfiats from PaleOMG
2. Paleo Granola from Paleo Cupboard
3. Paleo Morning Porridge from My Little Jar of Spices
4. Sweet Cherry Chia Breakfast Jar from Ascension Kitchen
5. Banana Chia Bites from Running to the Kitchen
6. Banana Boats from Clean and Delicious – *Note: to make these Paleo, substitute sunbutter or your favorite nut butter for peanut butter.
7. Super Energy Bars from Imagine Childhood
8. Paleo Oatmeal from A Girl Worth Saving
***********
I hope you've enjoyed these Paleo finds from Kristina!  Have a great week and I'll have a fun 8 great for you next week.
xoxo,
Jenny B
Join the newsletter!
Subscribe to get our latest content by email.