8 great DIY String Art projects – these projects are easy and perfect for wall or table art. Perfect for rainy days or lazy weekends!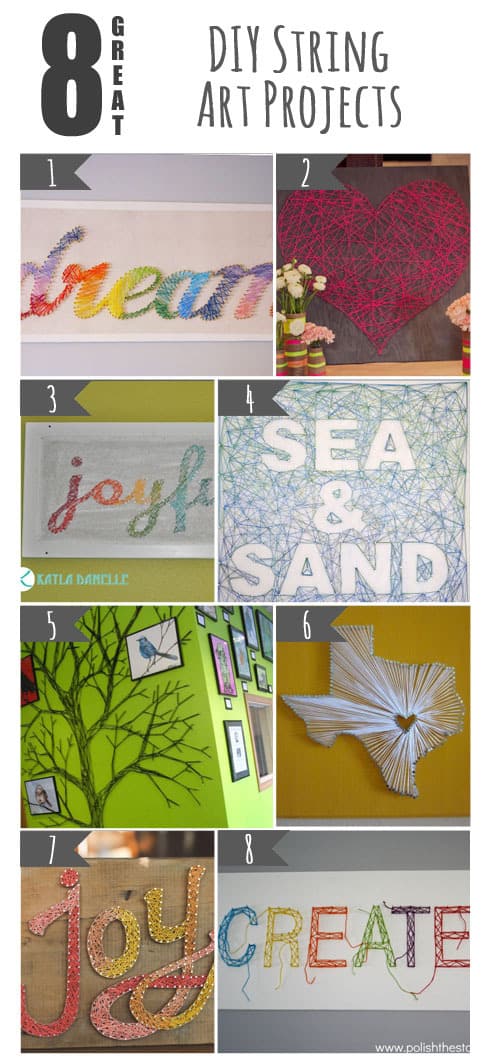 If you are looking for some DIY art for your house consider one of the string art projects below! I love DIY art projects and some of these are just awesome!
I gathered nails and string for my own project and started looking for inspiration around the internet.  I am still looking for the perfect piece of wood, and the perfect word or picture.  So many choices…
UPDATE: I just made a string art tutorial! Check it out here: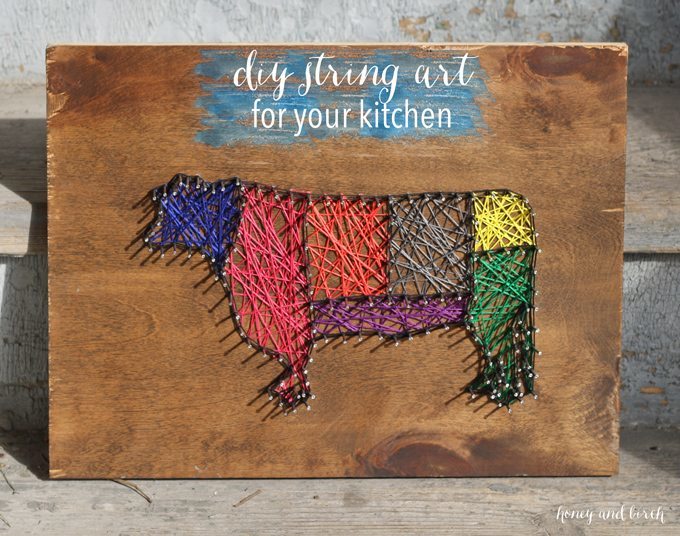 There are a lot of projets out there! If you are looking for some inspiration, take a peak at some that I have found.
String Art Supplies
This post contains some affiliate links for your convenience. Click here to read my full disclosure policy.
8 Great DIY String Art Projects
Make one of these 8 projects or use them as inspiration to come up with your own string art project! The world is your string oyster. 😉
1. DIY String Art Tutorial – Honey and Fitz
2. DIY String Heart – Green Wedding Shoes
3. String Art – Kayla Danelle
4. String Art for a Beachy Room – Creative in Chicago
5. How to Make a String Tree Wall – Apartment Therapy
6. Semi -DIY State Nail and String Art – Semi DIY
7. String Art – Dear McKenzie
8. Messy String Art – Polish The Stars
If you are looking for some tools to get you started on your next DIY project, check out my Amazon store.