I have a confession to make.
The most DIY-ing I've done in months is look through Pinterest tutorials. :/
I've been busy doing a load of other things and my craft room (slash guest room slash office) has remained unoccupied.  I scrambled through my supplies to participate in a homemade gift exchange around Christmas, but I haven't touched anything since.  I have a TON of craft supplies.  And they're getting lonely.
So for today's 8 Great, I am taking a break from food related round-ups to show you some pretty DIY paper flower wreaths.  I know it's only February, but I want spring to be in the air already. 🙂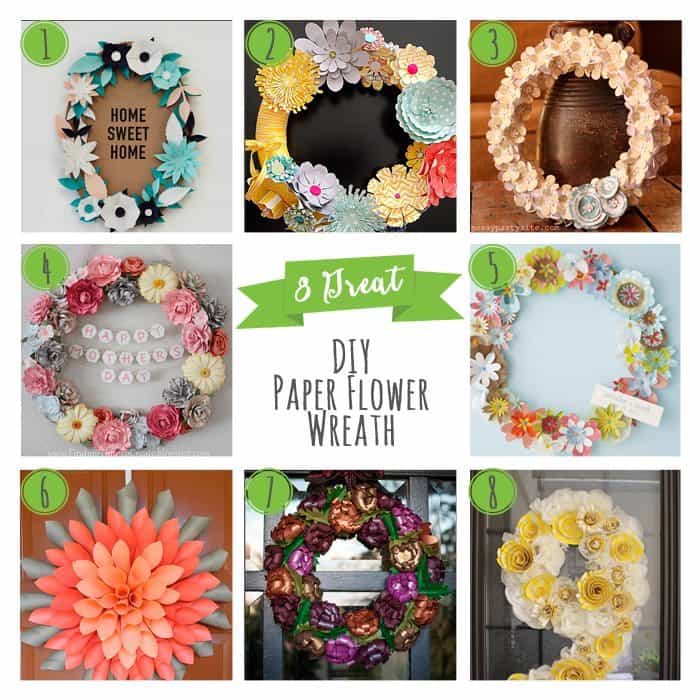 1. Paper Flower Wreath – Seven Swans Wedding Stationery for The Pretty Blog
2. Make a Spring Wreath Tutorial – Tatortots & Jello
3. Paper Flower Wreath – Did Someone Say Party?
4. Floral Wreath with Paper Flowers – Finding Time to Craft
5. Spring DIY: Paper Flower Wreath – Hello Lucky
6. Paper Dahlia Wreath – Love, Pomegranate House
7. Paper Flower Mums Wreath – Lia Griffith (just use different colors for different times of year)
8. Birthday Wreath From Cupcake Liners + Paper Plate Flowers – Creative Jewish Mom
xoxo,
JennyB