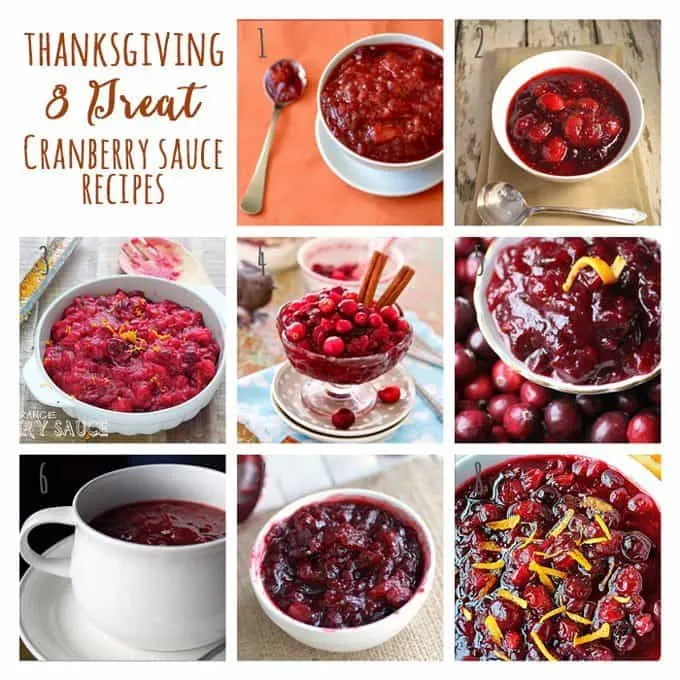 There is more to cranberry sauce than the stuff in the can. 'm not going to lie, I like that a lot too. But if you're feeling a little crazy and creative this Thanksgiving and want to try something new, then I've got the solution for you. Try out one of these 8 great cranberry sauce recipes!
---
8 Great Cranberry Sauce Recipes
1. Slow Cooker Cranberry Sauce – Real Food Real Deals
2. Kentucky Bourbon Cranberry Sauce – Jilly…Inspired
3. Spiced Orange Cranberry Sauce – In Sonnet's Kitchen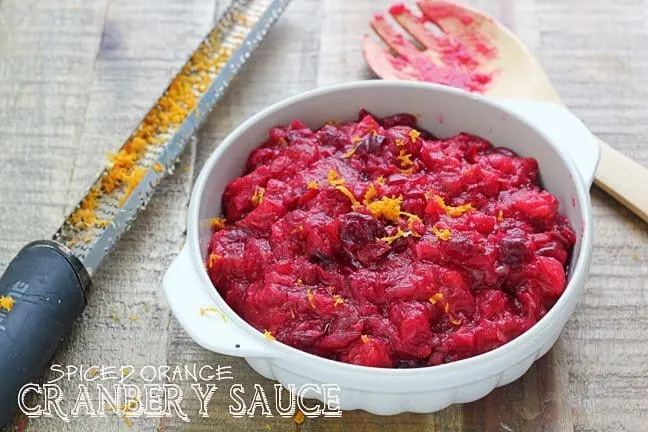 4. Maple Cinnamon Cranberry Sauce – Family Fresh Cooking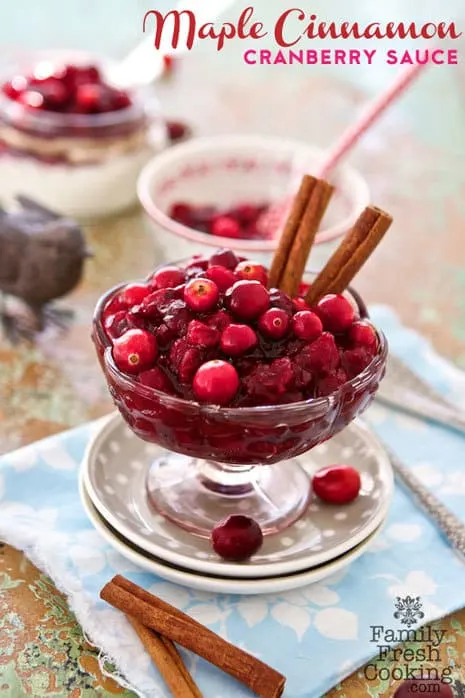 5. Ginger and Citrus Cranberry Sauce (Gluten Free and Vegan) – Beard & Bonnet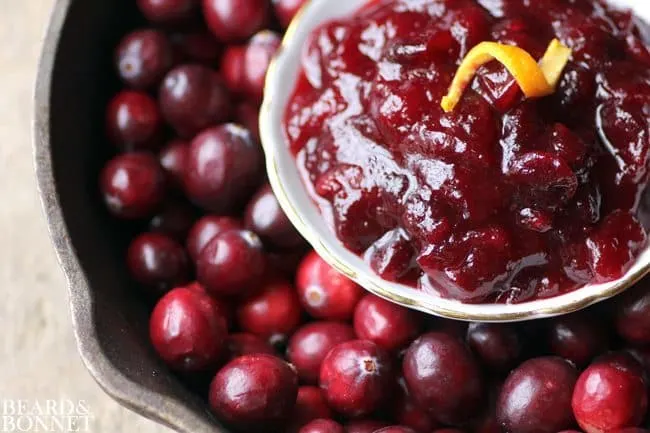 6. Triple Sec Cranberry Sauce – The Musician, Who Cooks (this blog is no longer)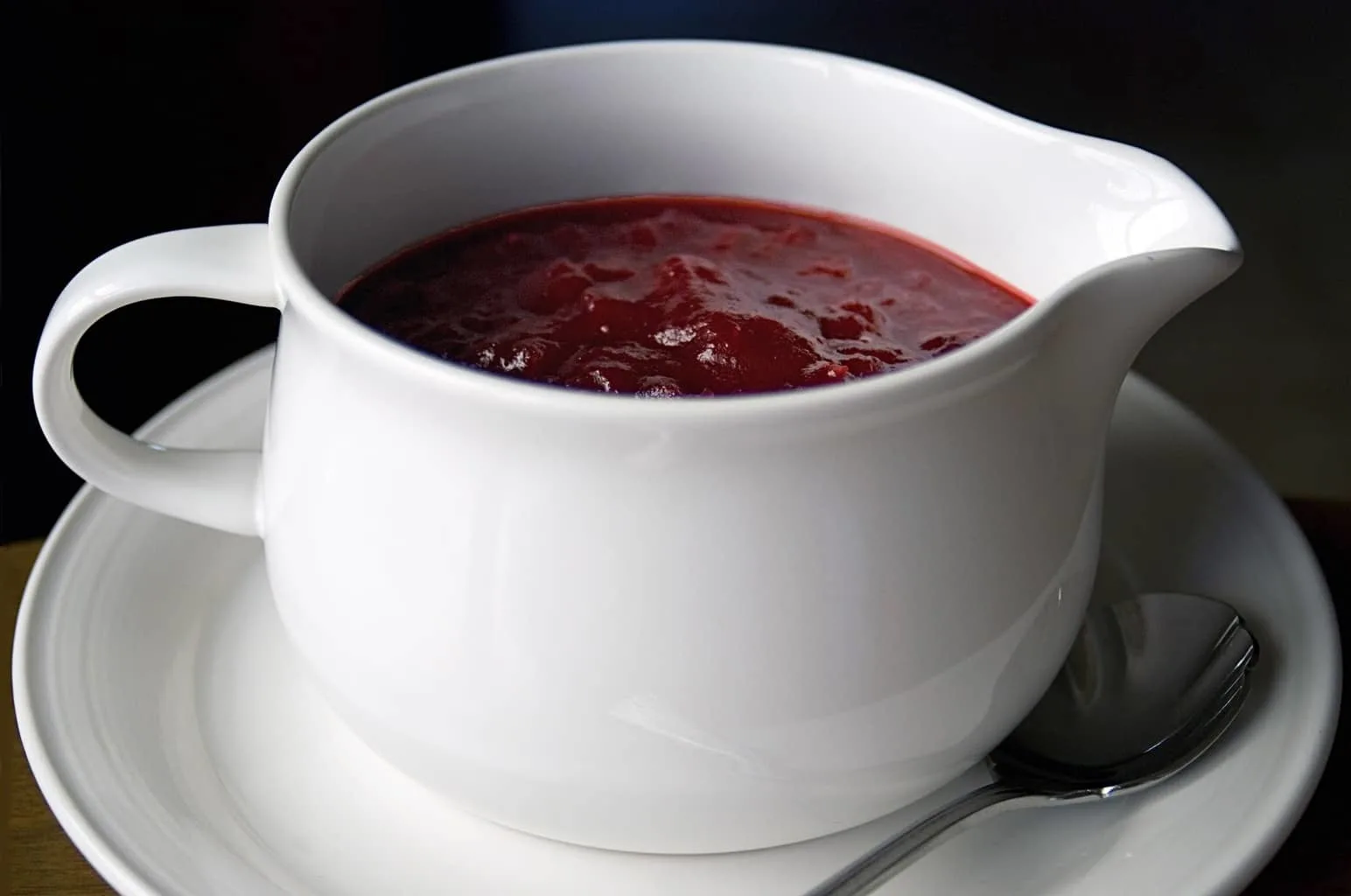 7. Boozy Pomegranate Cranberry Sauce – The Realistic Nutrionalist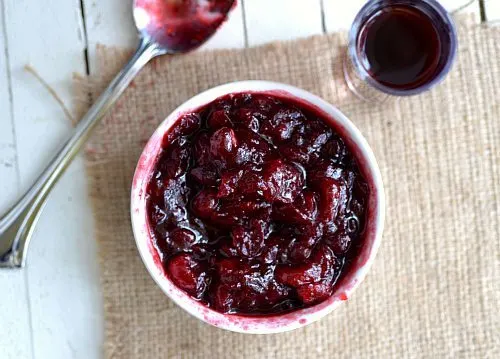 8. Old-Fashioned Cranberry Sauce – Eat Yourself Skinny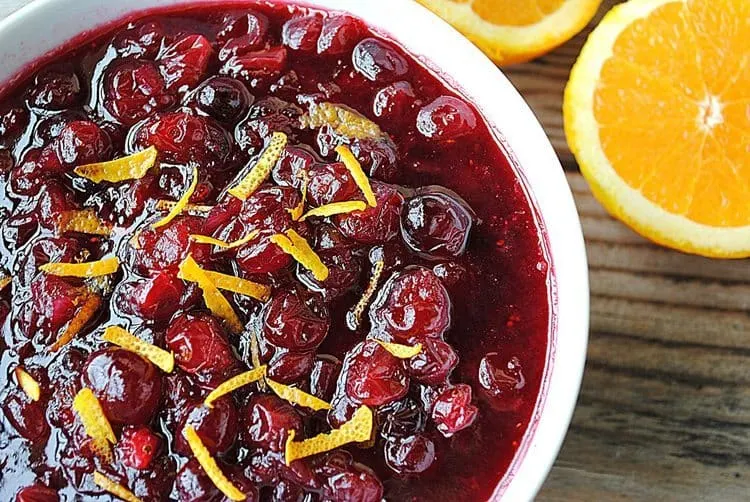 ---
This post is part of a collection of posts celebrating all that is Thanksgiving. Click here to see the rest of the Thanksgiving "8 Great" posts.