8 great cookie sandwiches for the sweet tooth and cookie lovers. Cookie sandwiches for everyone!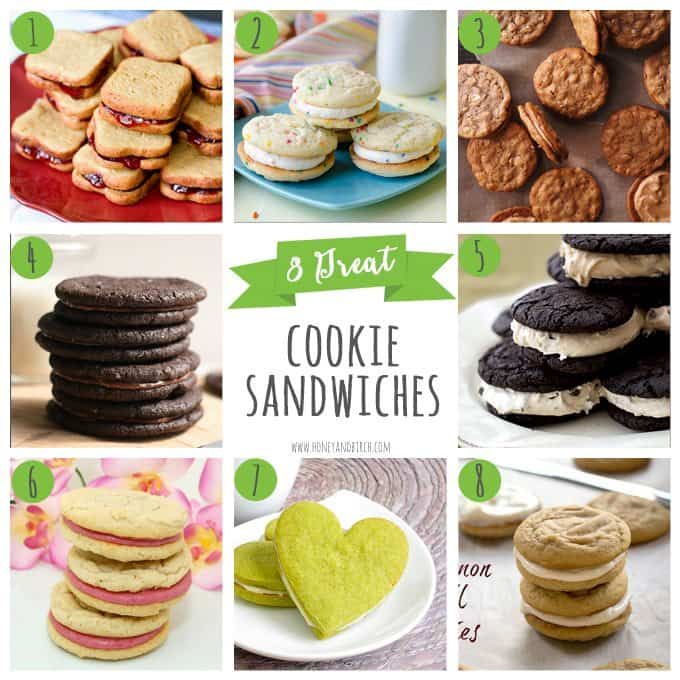 Ever since I made this milkshake last week, I have had cookie sandwiches on my brain.  Sometimes, I wish that I could eat them all day long. Every day.
Seriously.
I also wish I was not just a food blogger, but a desserts only food blogger.  I would probably have to buy a whole new wardrobe because I would eat sweets non-stop, but that would be totally worth it.
If you have a sweet tooth like me, you understand.  And if you don't, well, I've got some savory soups and suppers for you somewhere. 🙂
But seriously, I had a great time finding these recipes and had a hard time narrowing it down.  Anything that said whoopie cake or whoopie pie I left off this list because I'll probably do another list with them in the future.  I had been contemplating stopping doing the 8 greats in 2015 but I enjoy them.  BUT I do plan to change the day of the week. Keep an eye out for an announcement about that soon.
---
8 Great Cookie Sandwiches
1. Peanut Butter and Jelly Cookie – Erica's Sweet Tooth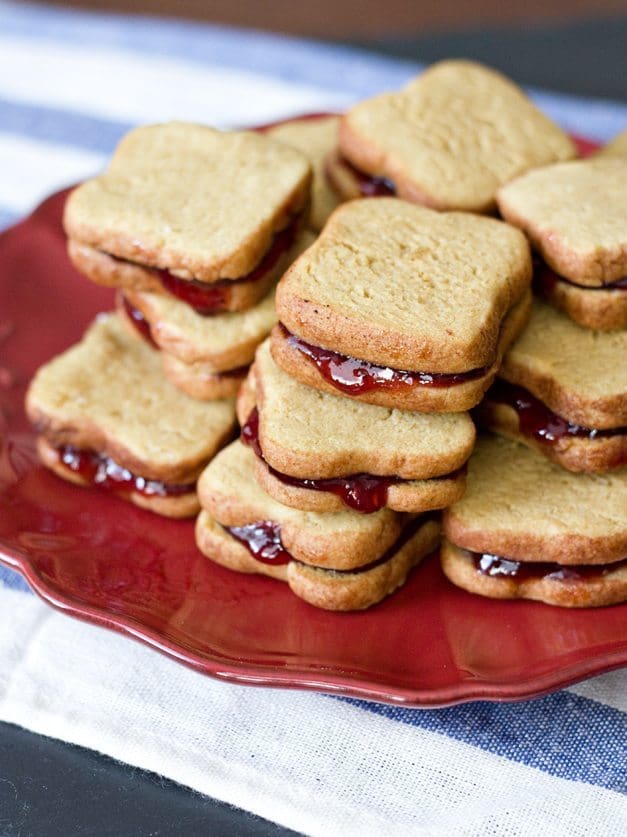 2. Funfetti Sandwich Cookies – Pink Parsley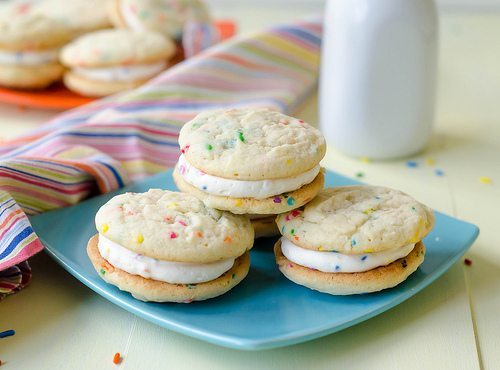 3. Cookie Butter Sandwich Cookies – Tutti Dolci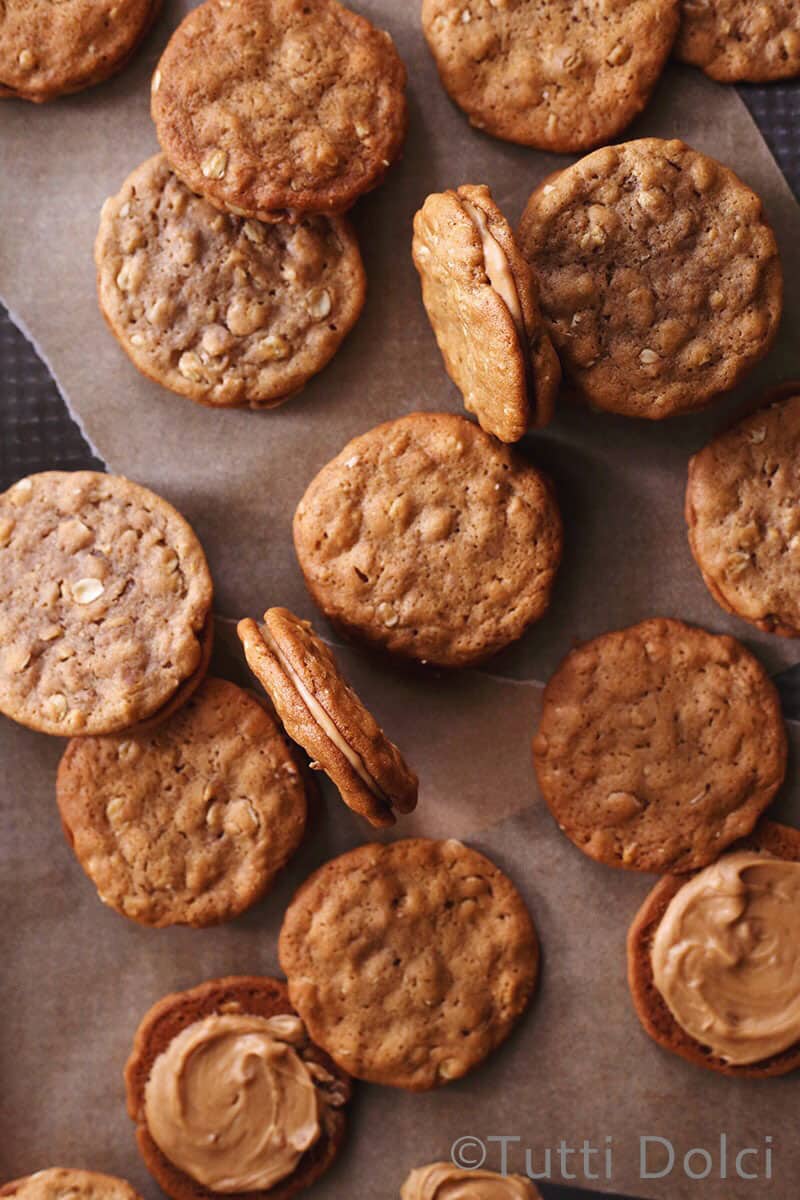 4. Salted Dark Chocolate Nutella Cookies – Faux Martha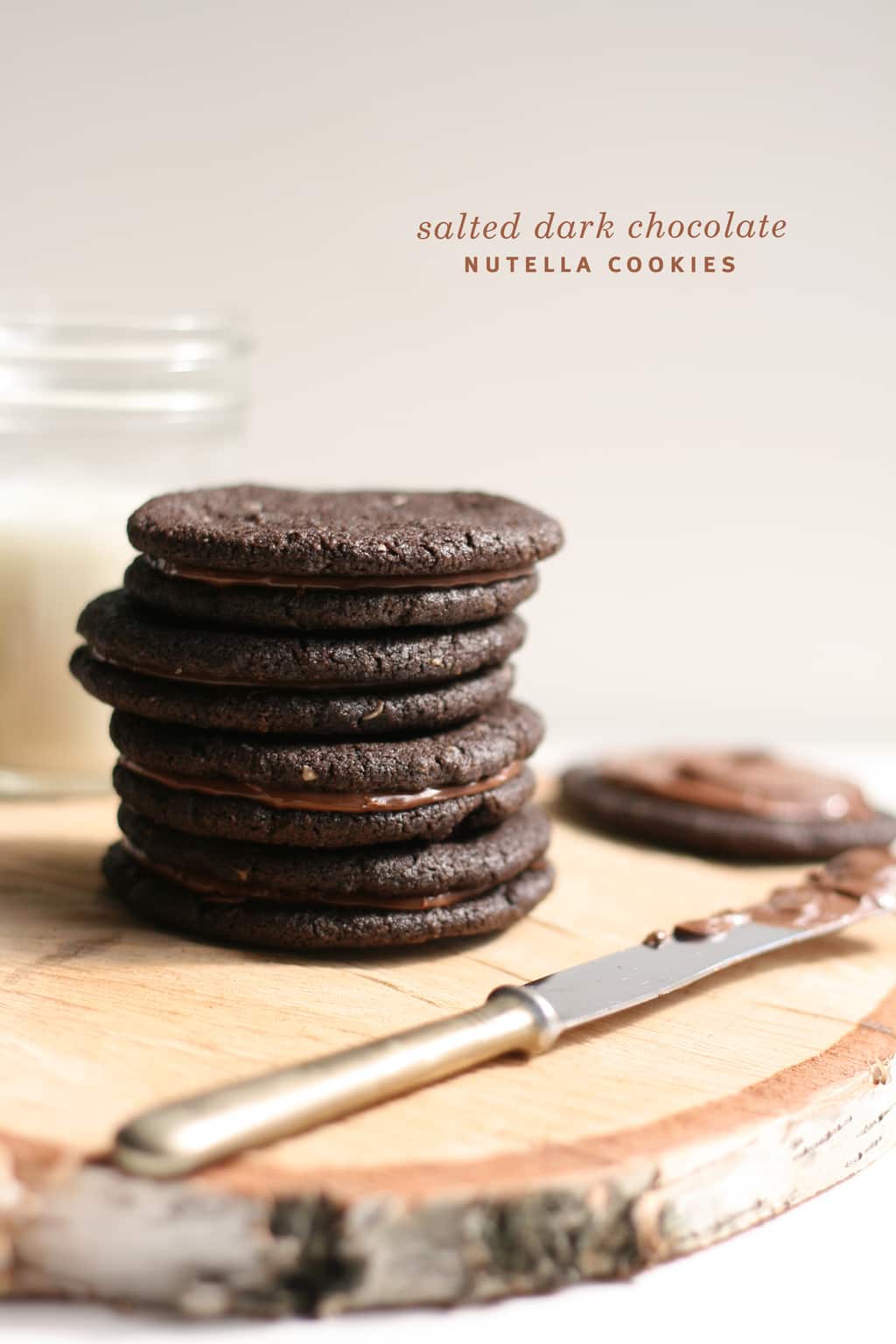 5. Brownie Cookie Dough Sandwiches – Heat Oven to 350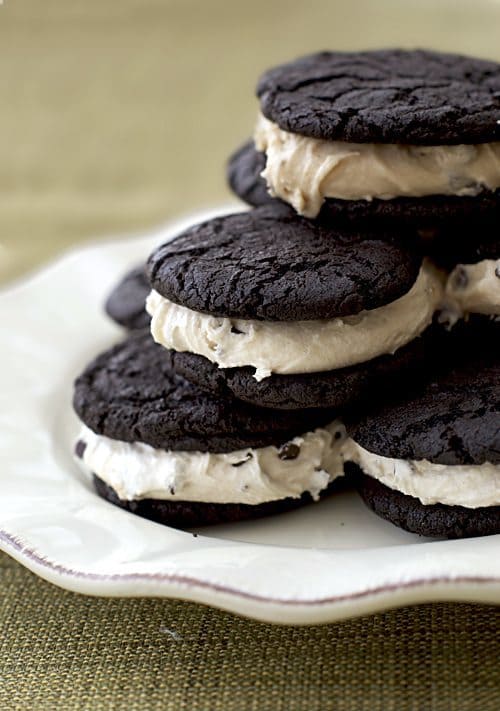 6. Raspberry Cream Sandwich Cookies – Sweet Pea's Kitchen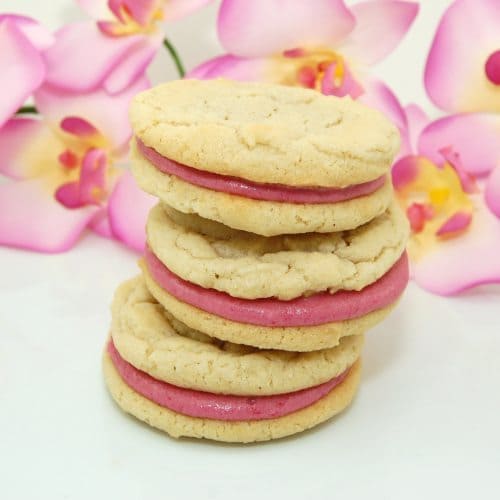 7. Honey Green Tea Sandwich Cookies – Snixy Kitchen
8. Cinnamon Roll Cookies – I Heart Eating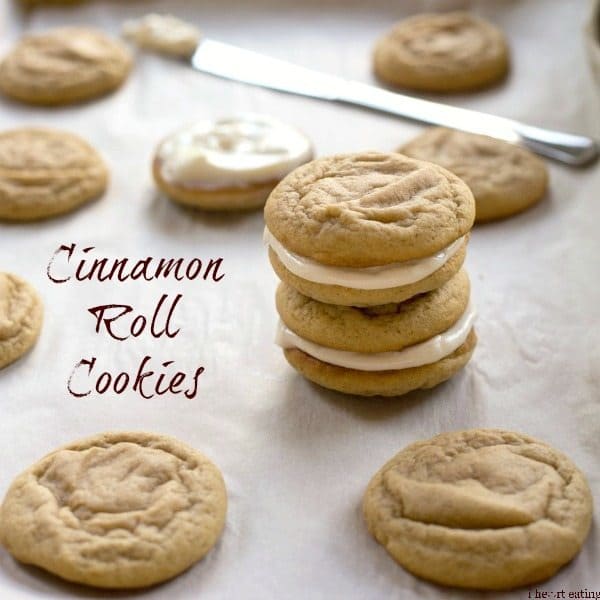 SaveSaveSaveSave
Join the newsletter!
Subscribe to get our latest content by email.