8 great Christmas morning breakfast recipes, perfect sustenance for opening up Christmas presents!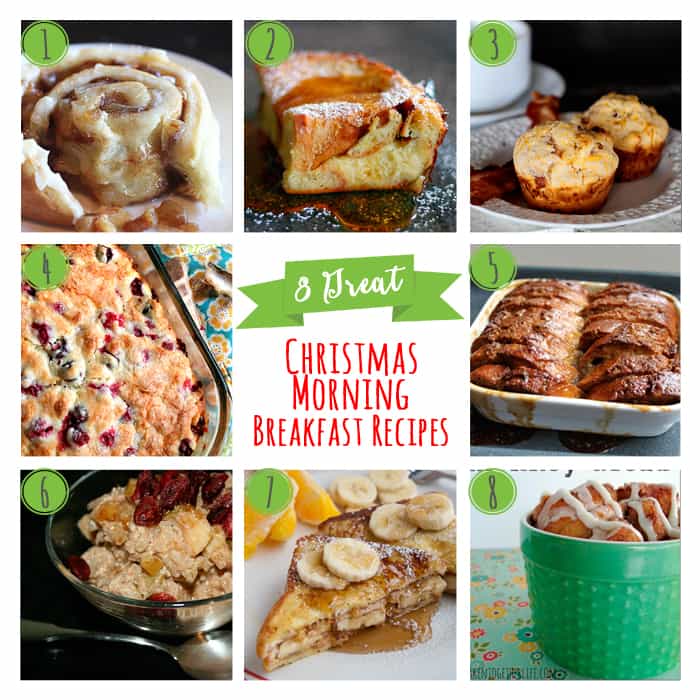 Today's 8 Great is yesterday's late Great – sorry for the delay in posting. 🙁 But get excited – I've rounded up 8 great Christmas morning breakfast recipes!
When (or if) I have kids, one tradition I want to start is having a special breakfast on Christmas morning.  I think any of these recipes I found would be great for a special occasion like opening up presents from Santa.
I feel like I've seen this on a tv show, or some holiday movie.
Have you ever seen the movie, "The Family Stone"? It's got an all star cast (Sarah Jessica Parker, Diane Keaten, Claire Danes, Craig T. Nelson, Rachel McAdams, Dermot Mulroney, Luke Wilson, and Elizabeth Reaser to name a few…)  Christmas morning breakfast totally makes me thing of  SJP's breakfast casseroles in the movie, and their subsequent demise…. so funny!!!
Anyway, maybe its not entirely practical, especially if you've been up all night wrapping presents and signing tags with your opposite hand to disguise your hand writing. But I'd still really like to try. 🙂
---
8 Great Christmas Morning Breakfast Recipes
1. Apple Pie Cinnamon Rolls – The Hopeless Housewife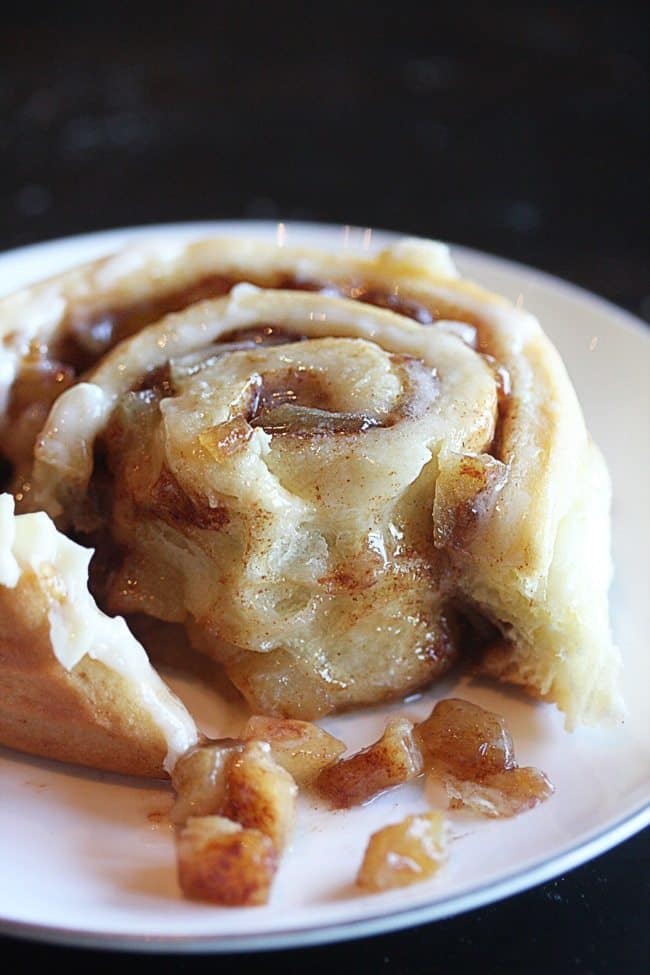 2. Boozy Baked French Toast – Smitten Kitchen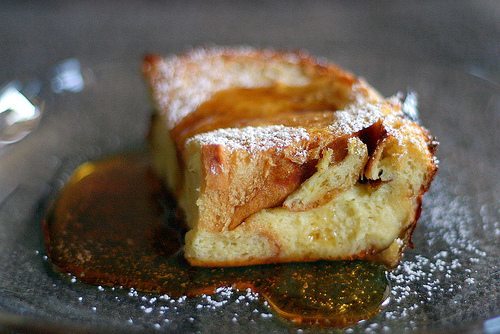 3. Bacon and Cheese Breakfast Muffins – Dine and Dish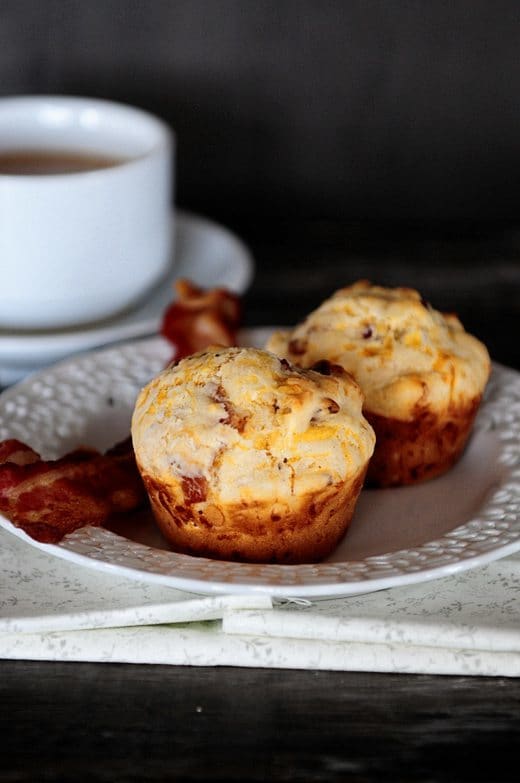 4. Cranberry Buttermilk Breakfast Cake – Alexandra Cooks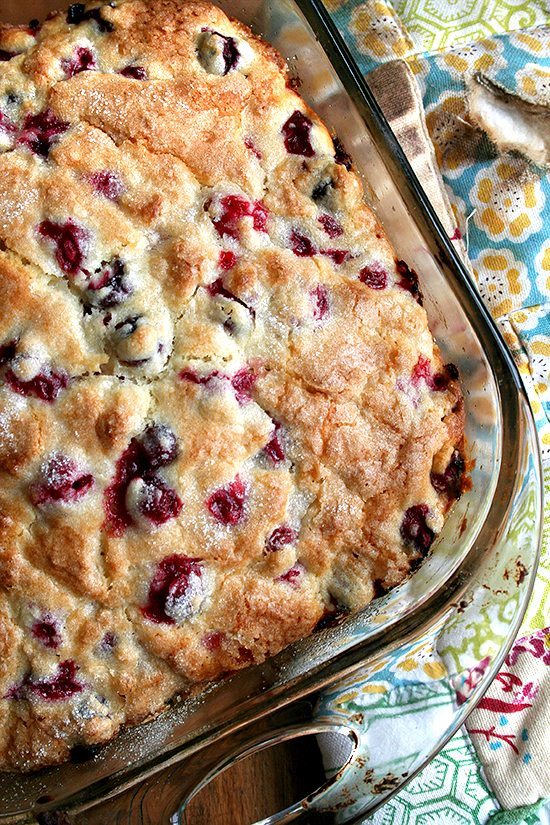 5. Sugar Crusted Vanilla French Toast – Phemomenon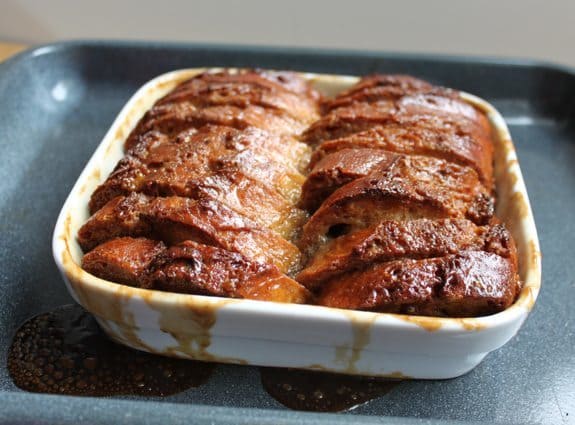 6. Crockpot Breakfast Risotto – Stephanie O'Dea/Crockpot 365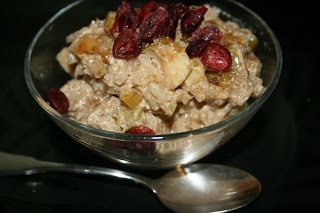 7. Peanut Butter French Toast – The Rauber House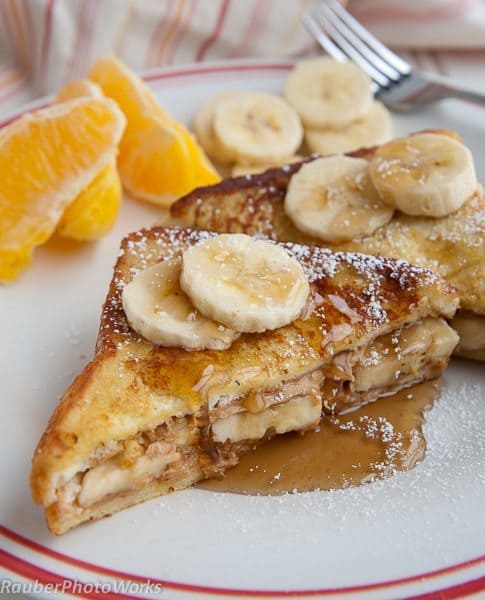 8. Cinnamon Roll Monkey Bread – Shaken Together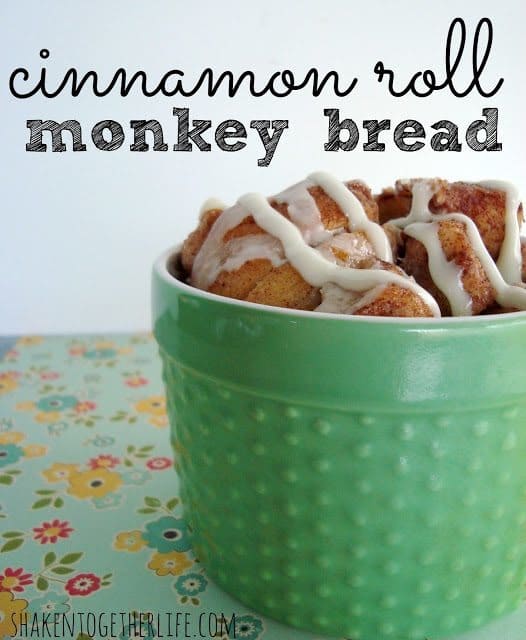 xoxo,
Jenny B