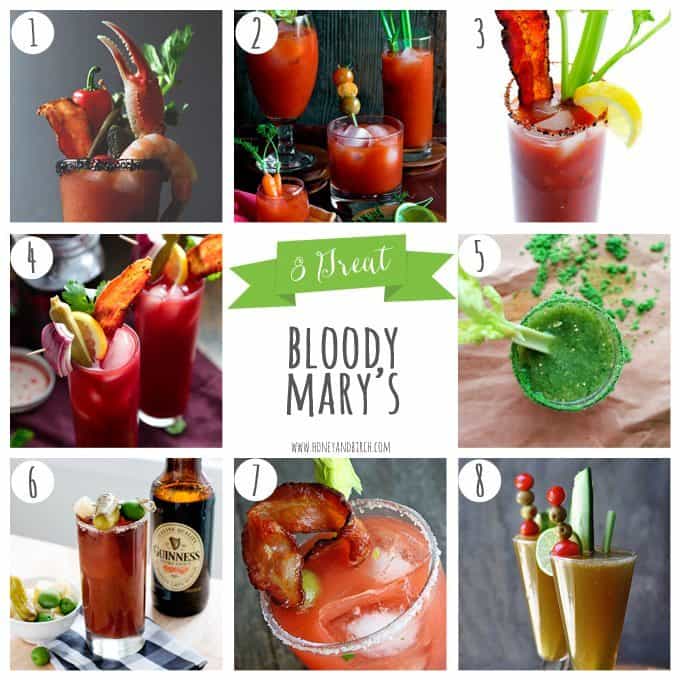 I delayed today's "8 Great" because it's all about one of my favorite drinks.
Bloody Mary's.
And as often as people drink them in the morning or at brunch, they are still cocktails.  So you don't need to see them first thing in the morning (though you may need one if you were all crazy on Sunday Funday.)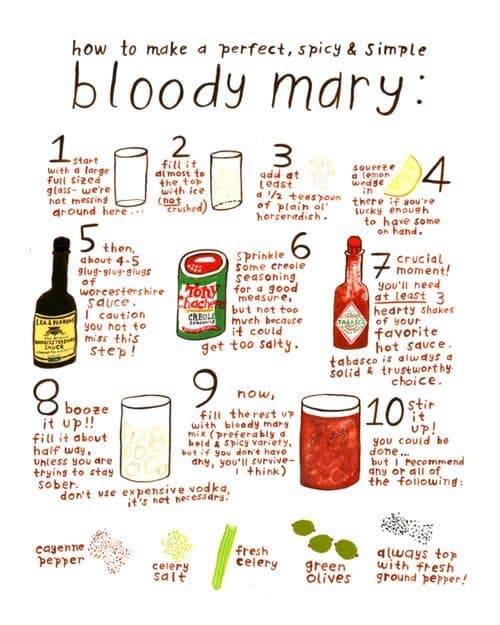 Kelly Lasserre Bloody Mary Illustration (source)
Bloody Mary's are awesome for a few reasons.  You can make them extravagant, with seafood garnishes, salted rims or crazy spices.  You can also make them simple – garnished with a lime slice, a pickle and a stalk of celery – enjoying the perfect marriage of tomato juice and vodka.  Yep, I just brought nuptials into my cocktail post.
They are one of my favorite cocktails. I don't reserve them for hangovers either – if I know a restaurant has a good one, I'll order it at any time of day.  Tomato juice has always been one of my favorite mixers, so it only makes sense that a drink with it as a main ingredient would top my list.
If you're having people over for brunch, you could put together a bloody Mary bar (like the one below.)  Pick one or two of the bloody Mary's on my list and include it's ingredients in your bloody Mary buffet spread.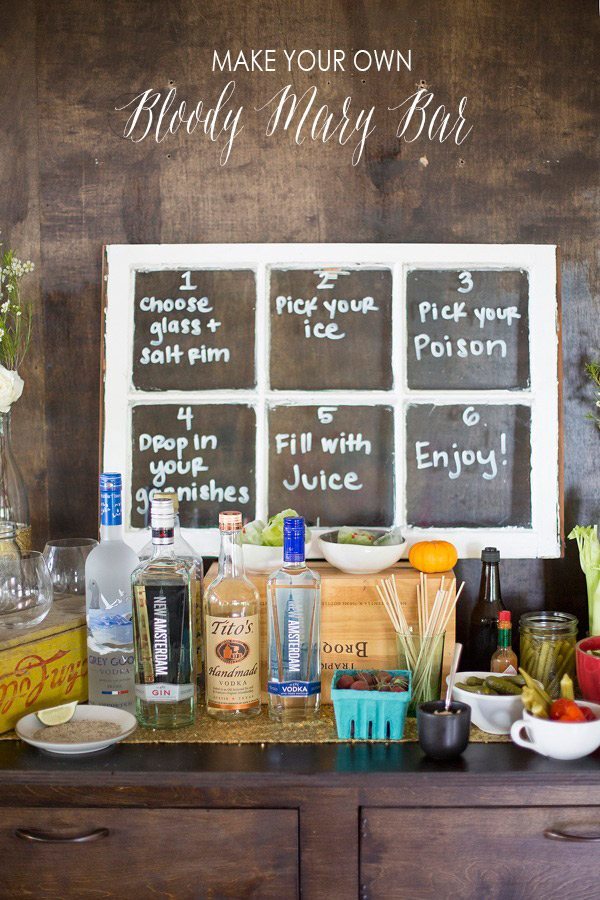 Bloody Mary Bar – The Sweetest Occasion
---
8 Great Bloody Mary's
1. The Ultimate Bloody Mary – Honestly Yum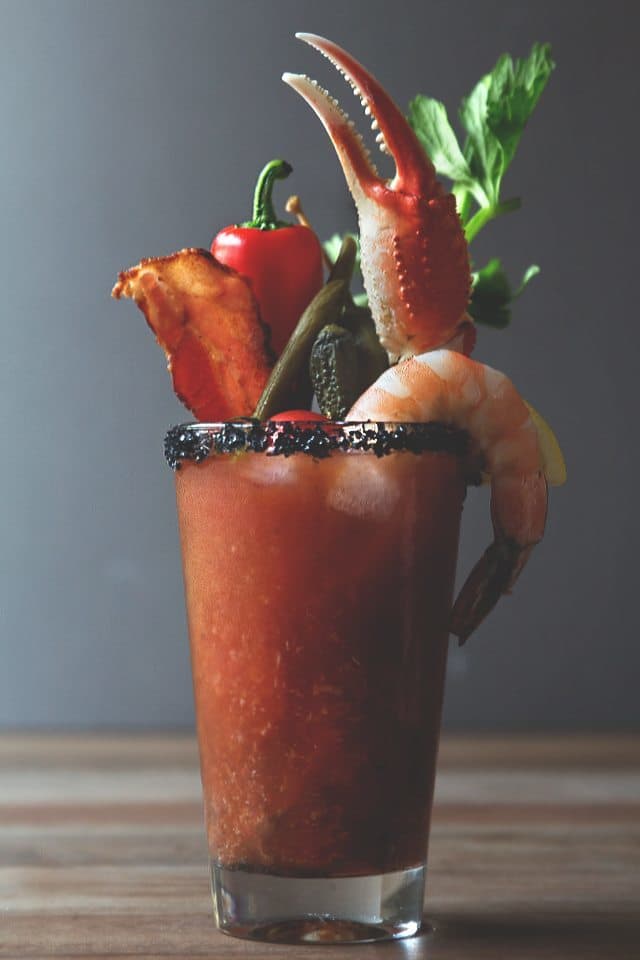 2. Sriracha Bloody Mary – White on Rice Couple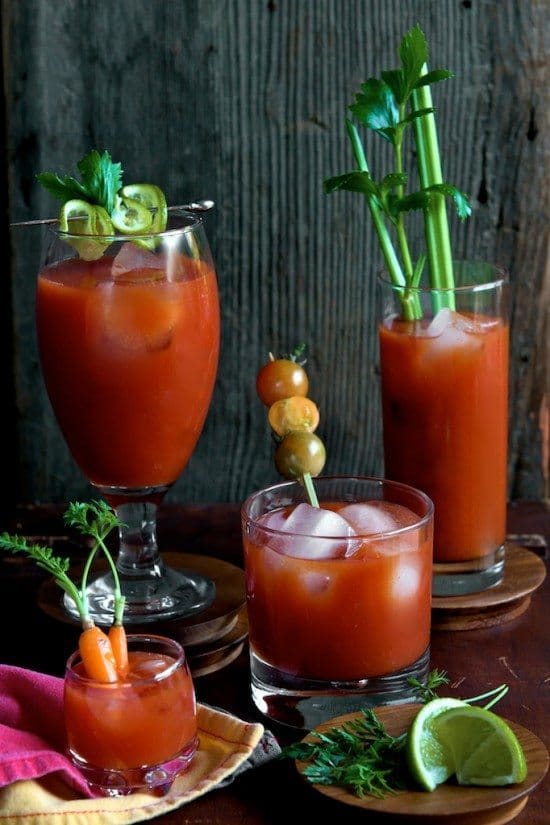 3. Peppered Bacon Bloody Mary – Gimme Some Oven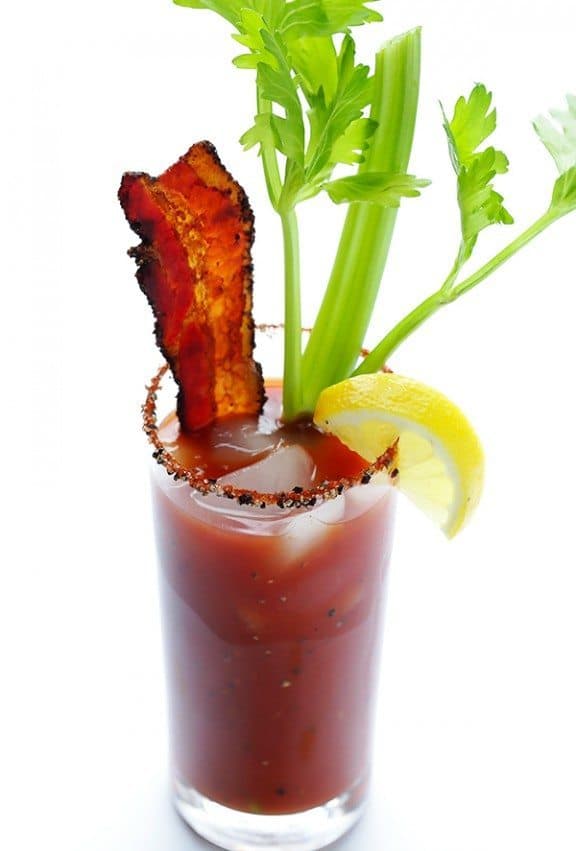 4. Beet Infused Bloody Mary – Country Cleaver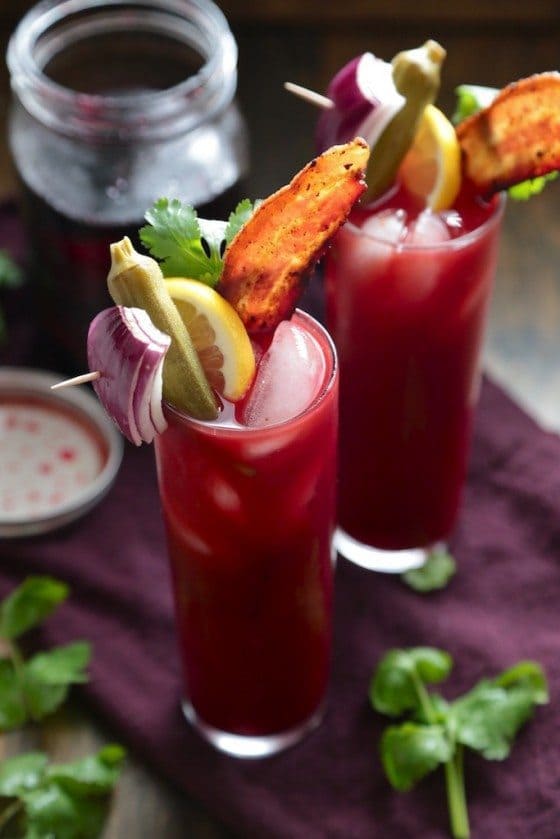 5. Bloody Mary Verde – Naive Cook Cooks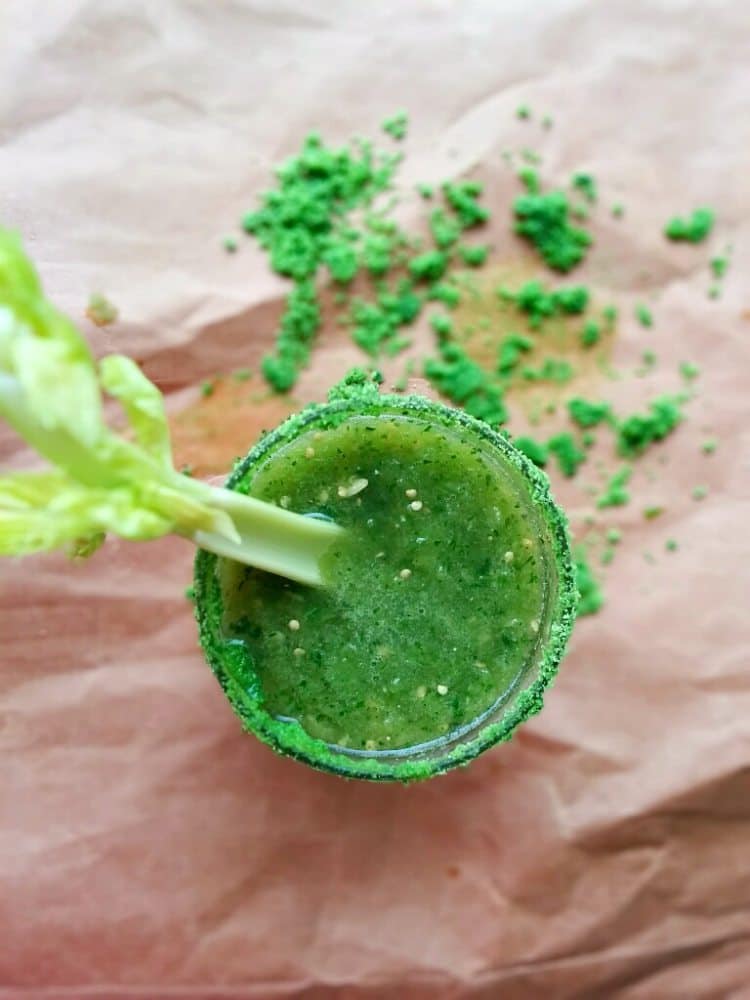 6. Guinness Bloody Mary – A Beautiful Mess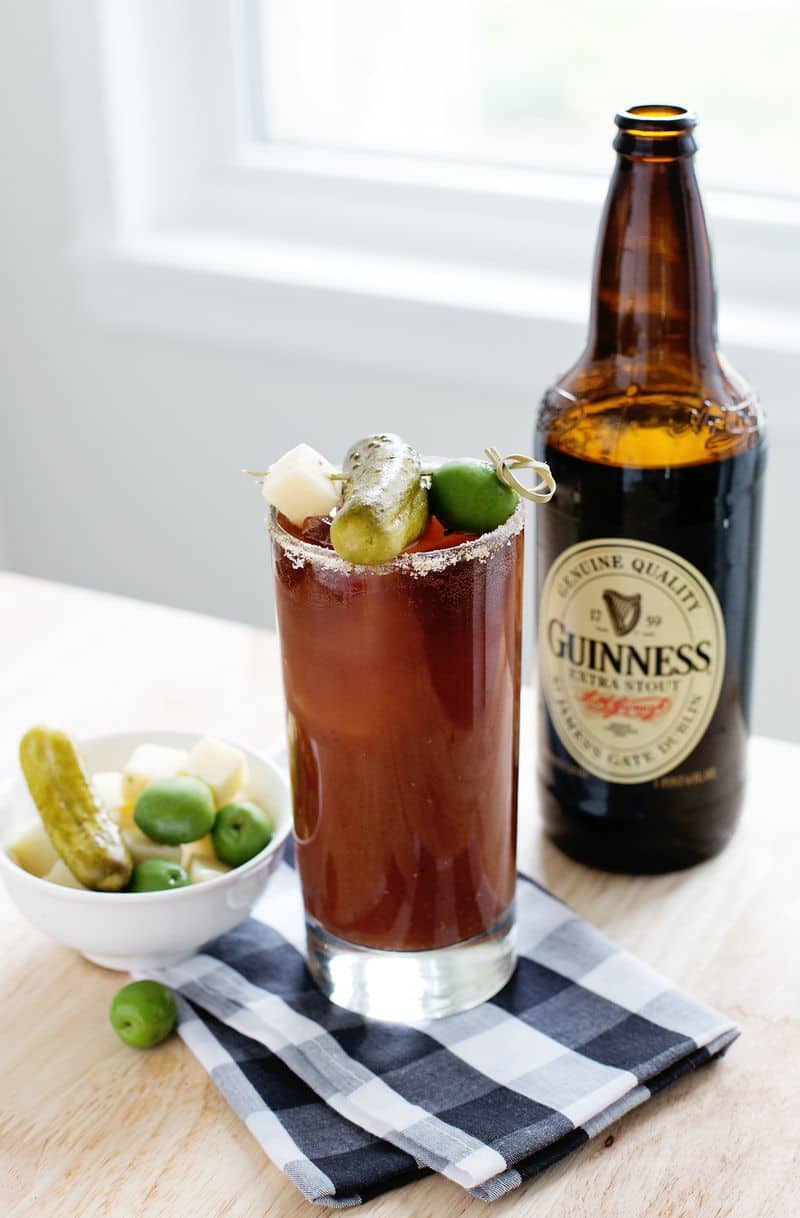 7. Fresh Tomato Habanero Infused Bloody Mary – In Sock Monkey Slippers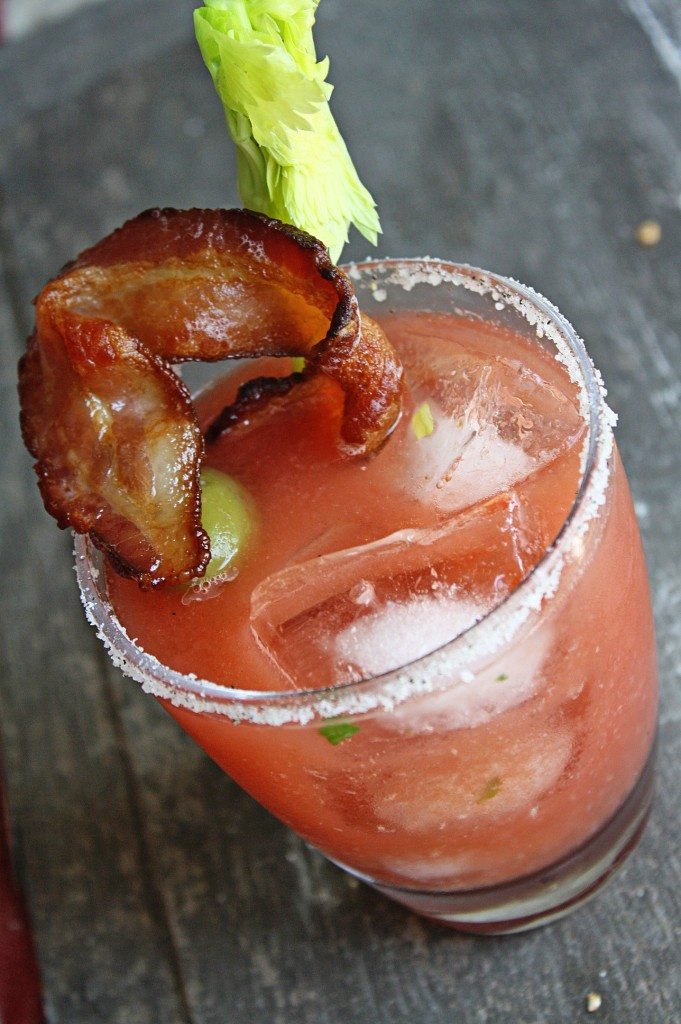 8. Cucumber Blonde Bloody Mary – Candid Appetite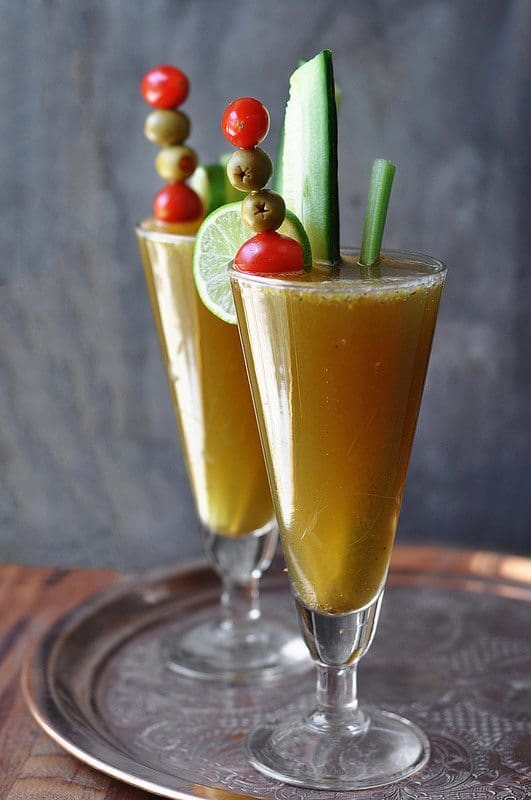 Happy Hangover,
Jenny B
SaveSaveSaveSaveSaveSave
Join the newsletter!
Subscribe to get our latest content by email.