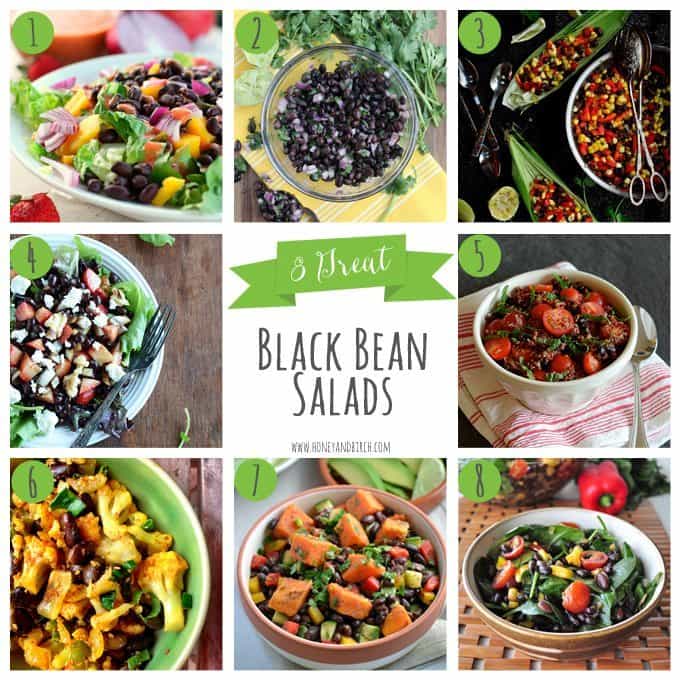 I am huge fan of black beans.
I have been known, if hungry, to open up a can of beans, put it in a pot and eat it.  Just like that.  Nothing else.
They are a great source of protein and can be enjoyed in a number of ways.  In the past, I've made black bean breakfast burritos, black bean and turkey stew, corn and black bean sloppy joes, Cuban style black bean soup, and spicy black bean burgers.  And these are just the items with "black bean" in their name.
I like other beans too, but black beans are by far my favorite.
Its time for me to start experimenting with them and I'm going to start with salads.  Black beans are a great alternative to chicken, steak or fish in salads.  For a little inspiration for me, and you, this week's "8 Great" is all about black bean salads. I also am trying something a little different this week – putting together one big round-up picture, and then an individual picture of each of the recipes that I've featured.  I would love to hear your thoughts.
8 Great Black Bean Salads
1. Mexi Mango Salad with Chipotle Dressing – Drool-Worthy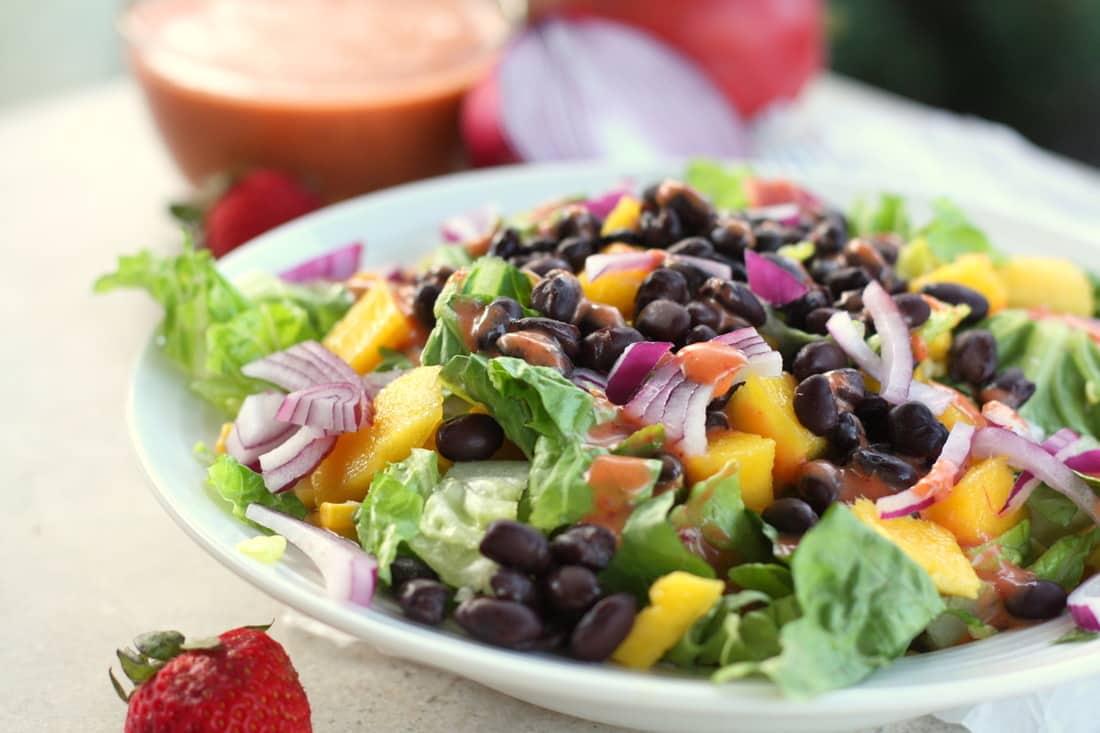 2. Easy Black Bean Salad – Erica's Recipes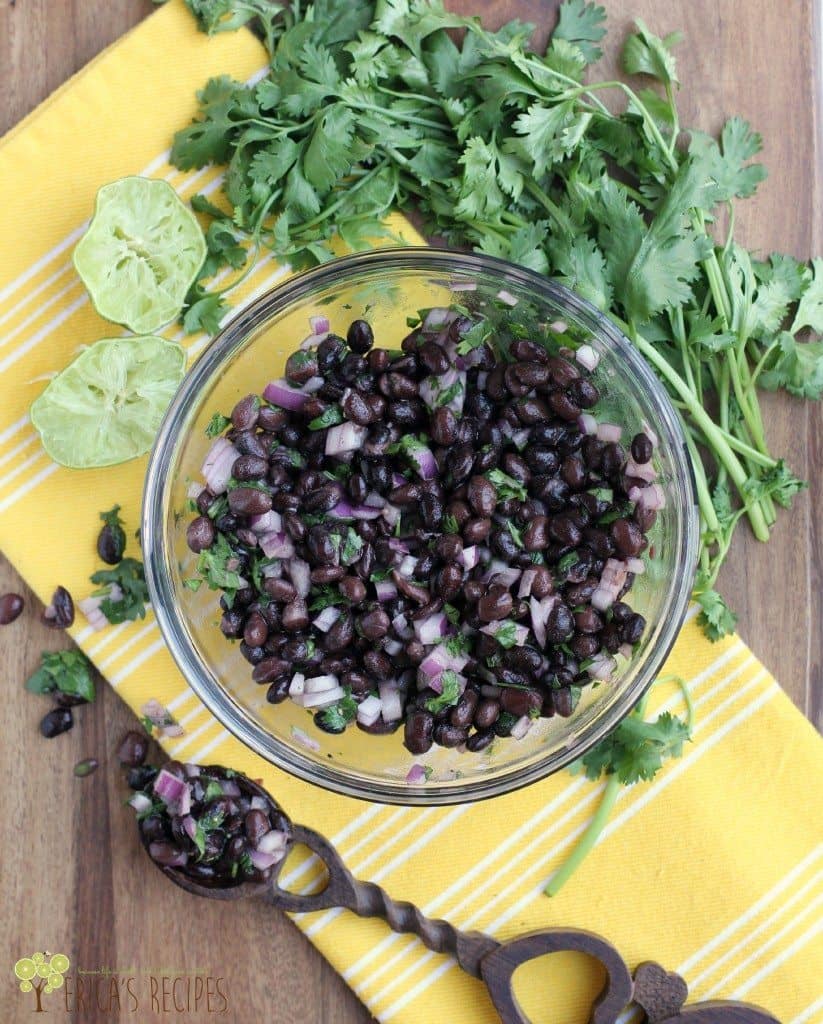 3. Corn, Red Pepper & Black Bean Salad with Cilantro Lime Chimichurri – Life Scoops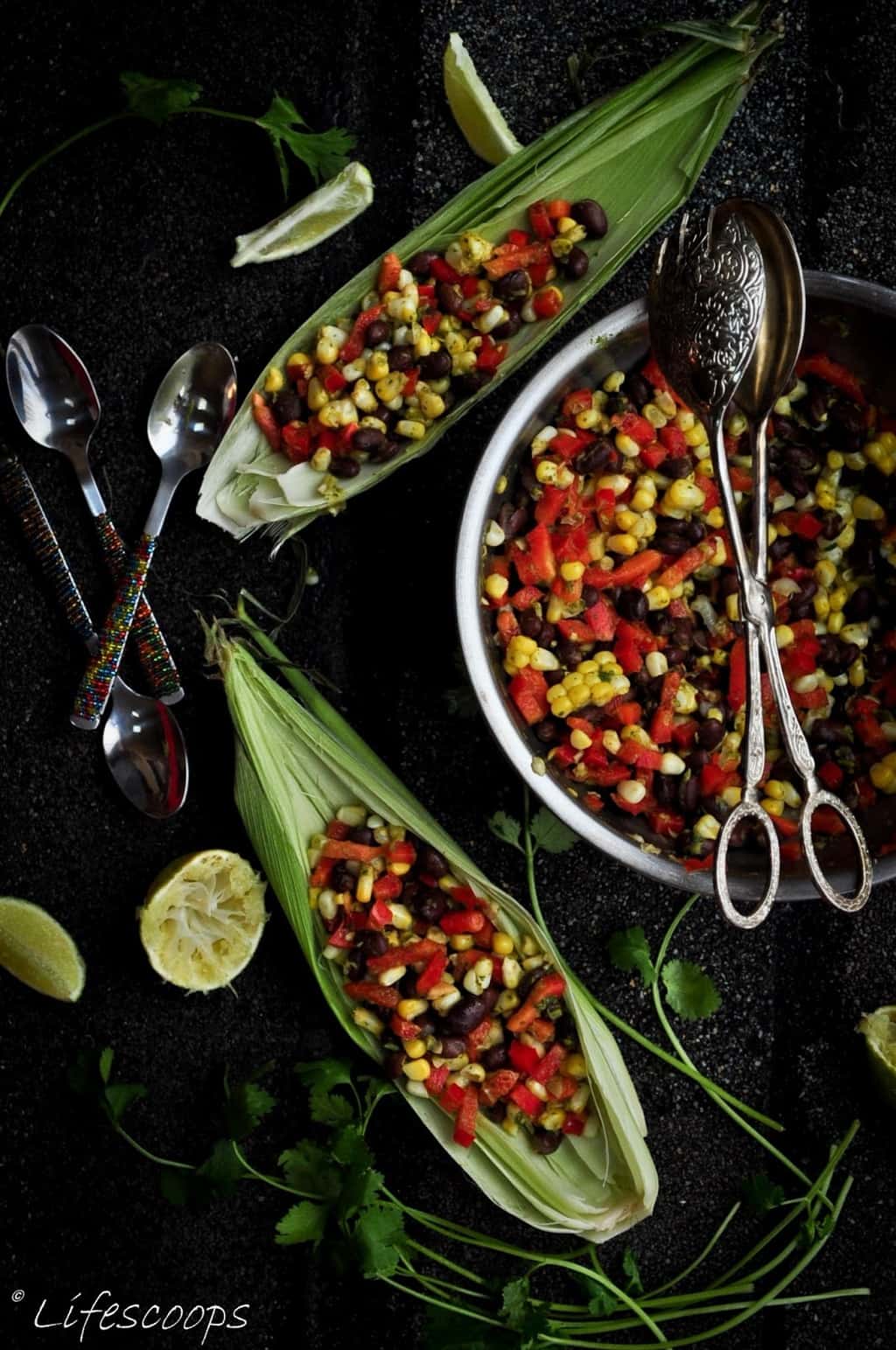 4. Strawberry Black Bean Salad – An Edible Mosaic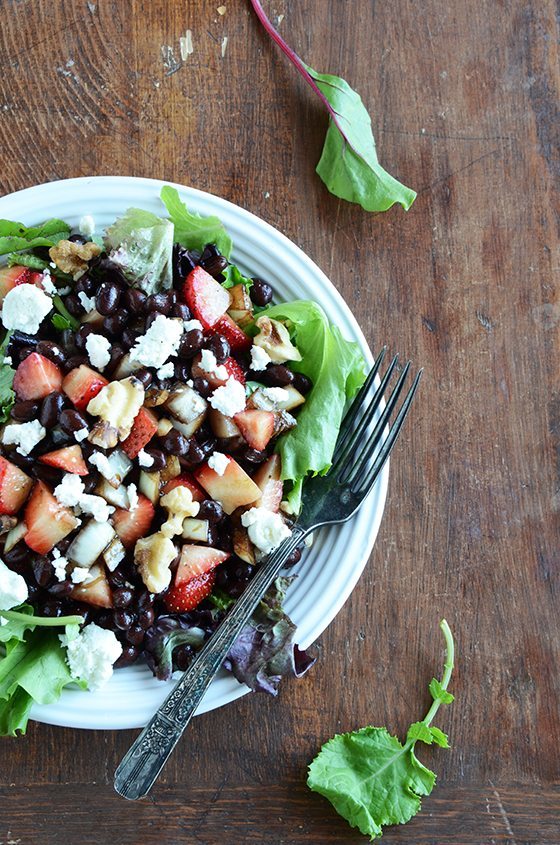 5. Black Bean Quinoa Salad with Cherry Tomatoes – Appetite for China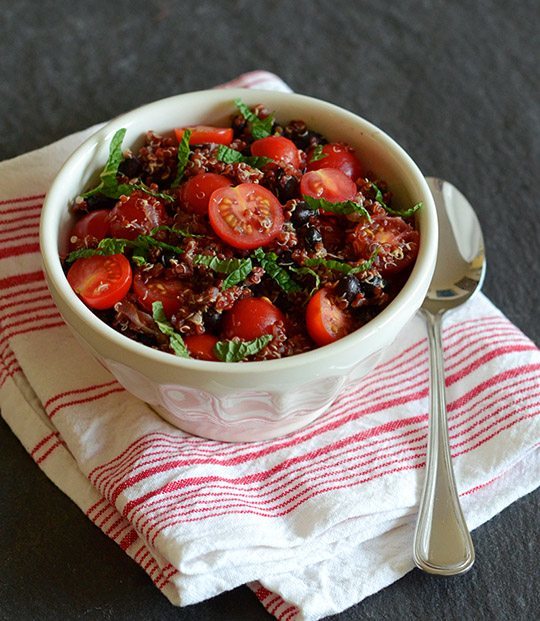 6. Spicy Black Bean Cauliflower Salad – Nutrition Mission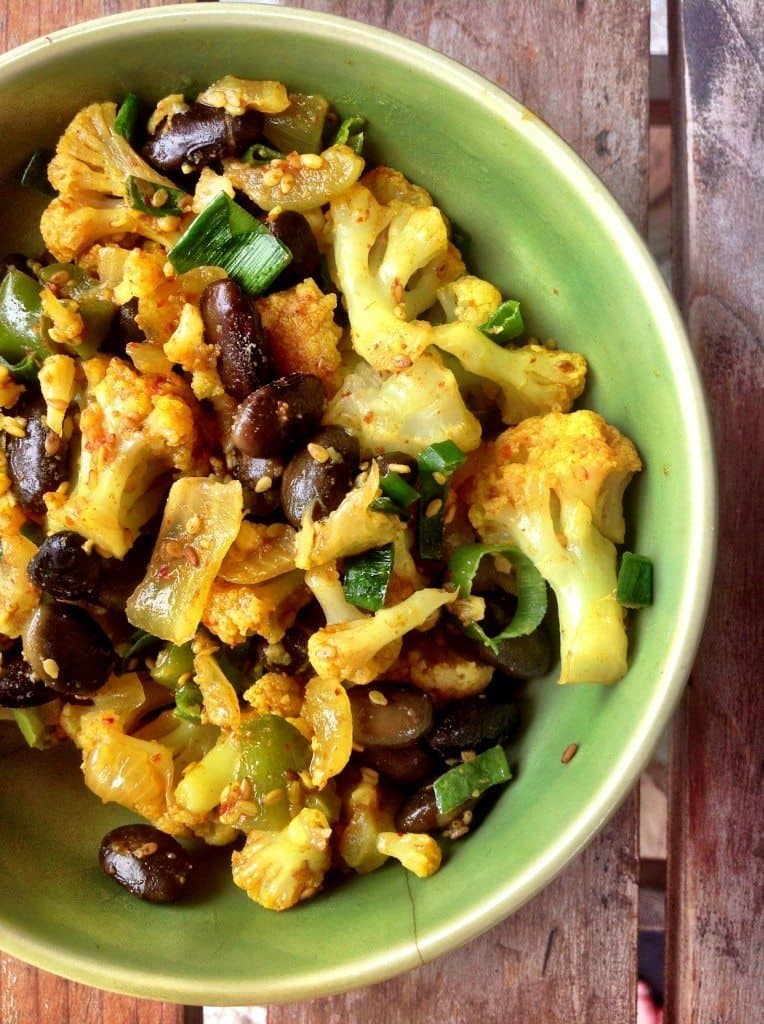 7. Smoky Sweet Potato and Black Bean Salad – Plant Powered Kitchen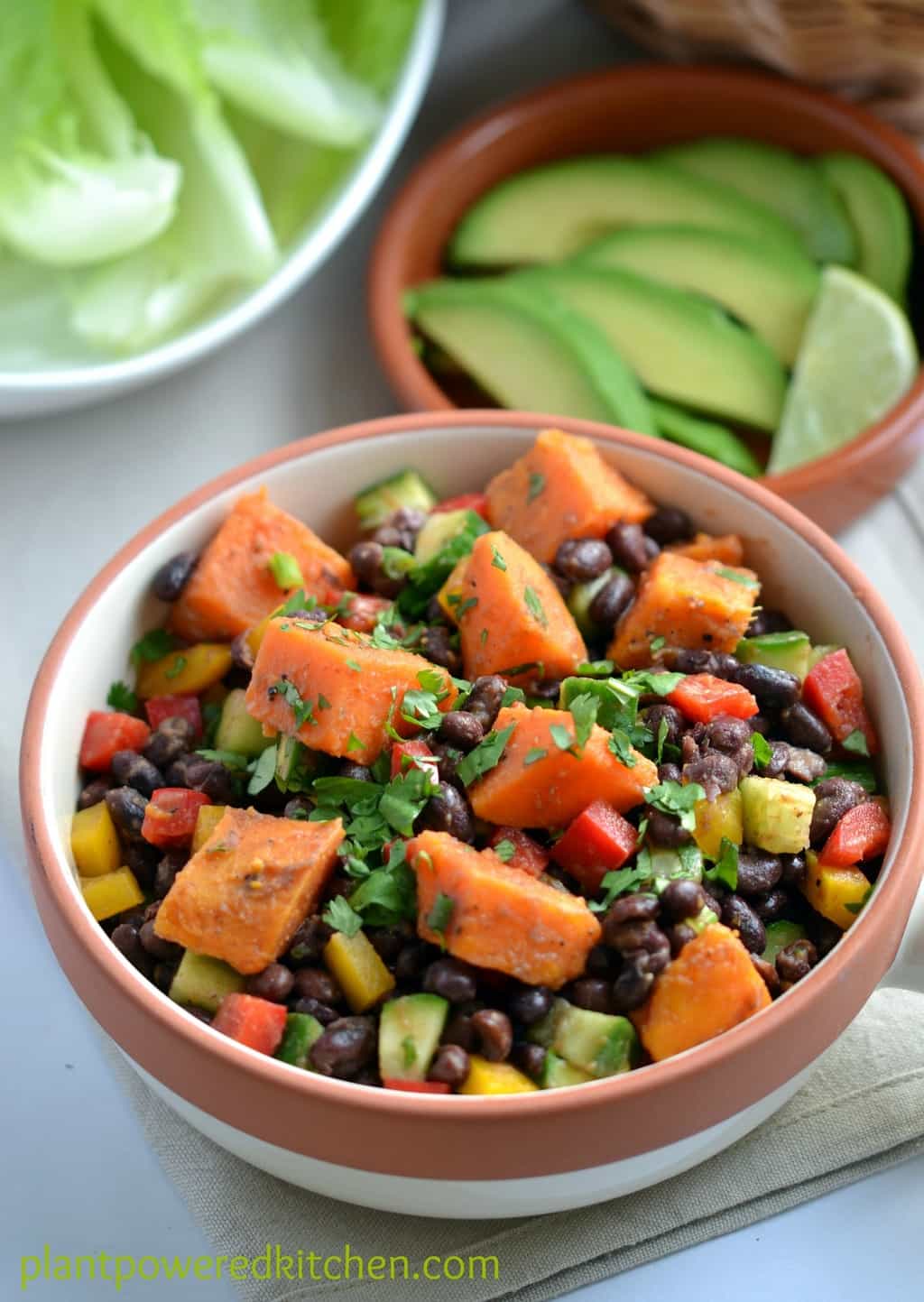 8. Black Bean and Spinach Salad – My Whole Food Life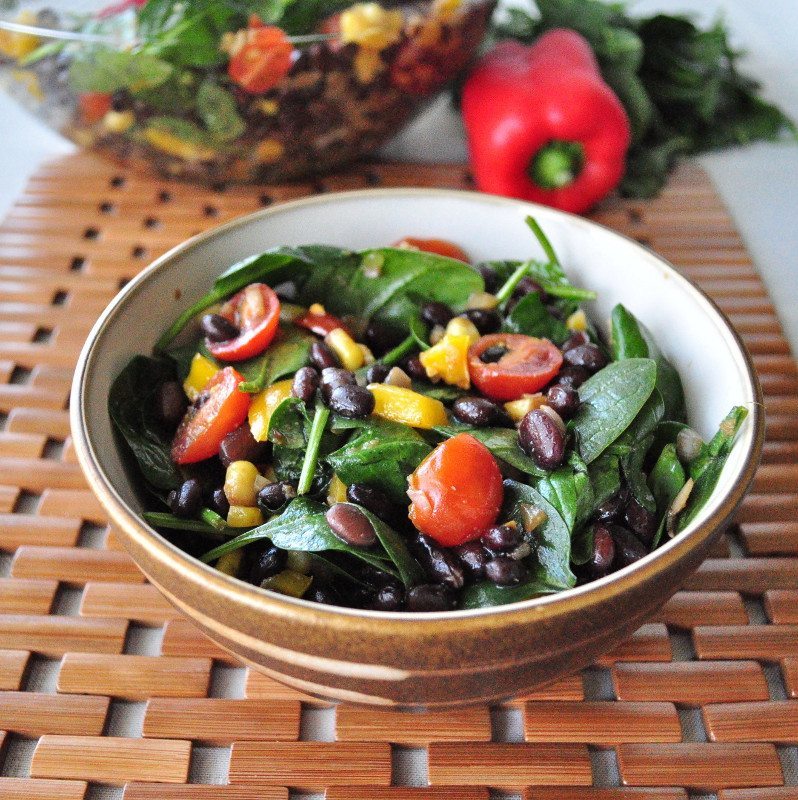 What would you like to see for next week's 8 Great?  Email me at jennyb@honeyandbirch.com with your ideas!
xoxo,
Jenny B
Join the newsletter!
Subscribe to get our latest content by email.