8 great autumn mac and cheese recipes to help you step out of the blue box this fall.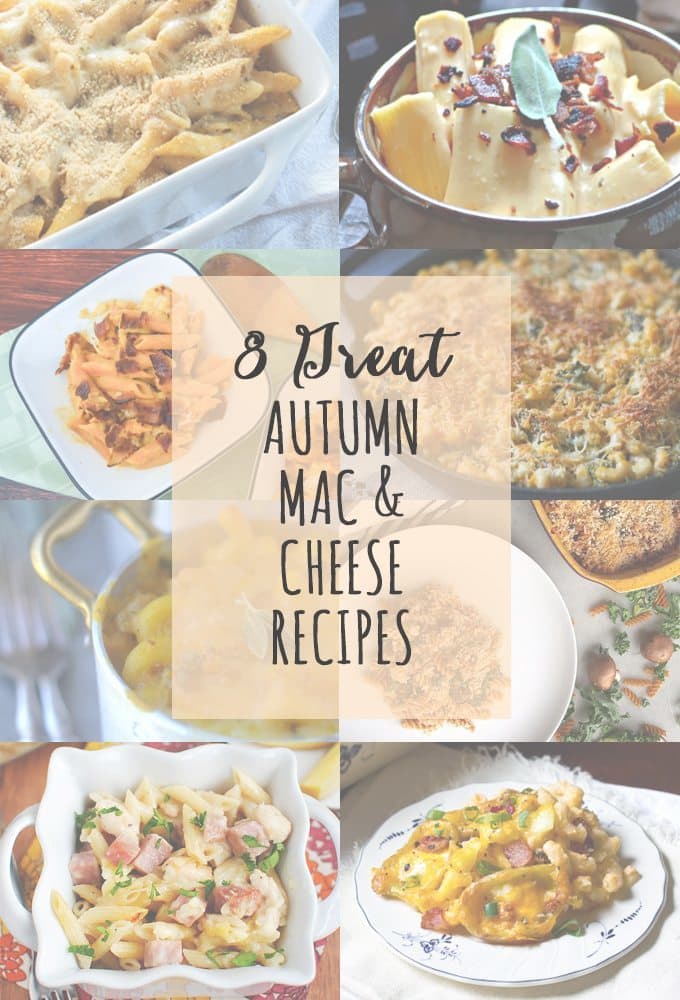 This week's "8 Great" is seasonal and perfect for the changing weather.  Autumn mac and cheese recipes.
Macaroni and cheese is a personal favorite of mine.  There's something about the ooey-gooey-ness of it that makes me feel happy.  I guess that's why its one of the classic comfort foods.
It's classic-ness doesn't mean that you can't give it your own twist.  Mac and cheese is so much more than what you can find in the blue box off the grocery store shelf.  I challenge all of you blue-box-macaroni-and-cheese eaters to stop outside of the box and make your own from scratch. Not only is it delicious (more delicious!!), but you'll also feel a sense of accomplishment when you take the first bite.
I'm telling you folks, start making things from scratch! It feels good!
---
8 Great Autumn Mac and Cheese Recipes
1. Pumpkin Macaroni and Cheese – Bites of Bri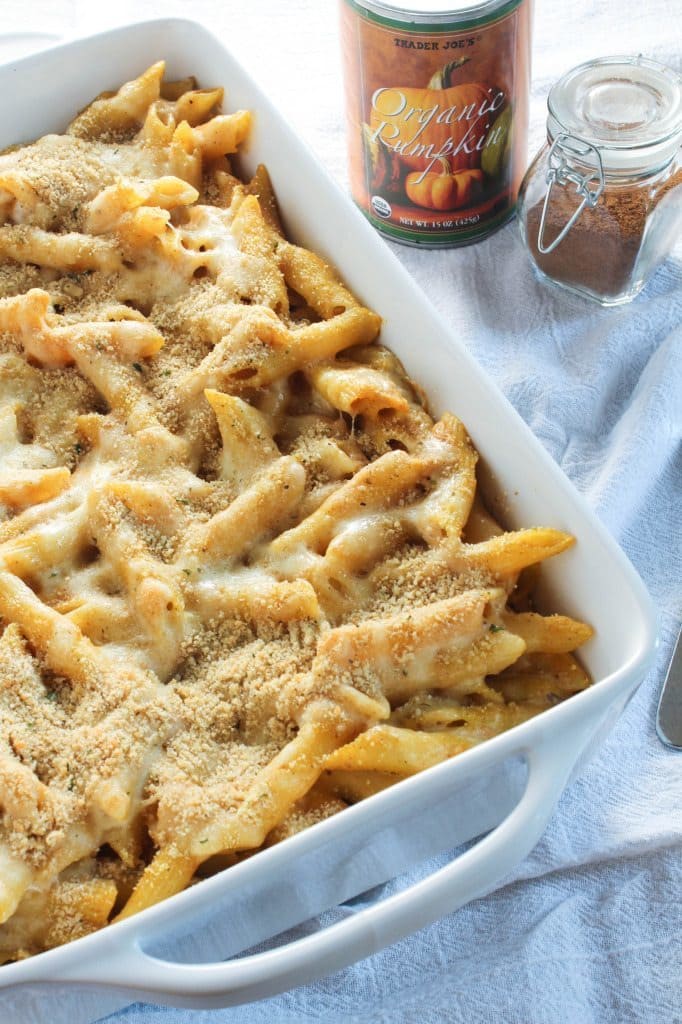 2. Pumpkin and Cider Stove Top Mac and Cheese with Crispy Bacon – Bakeaholic Mama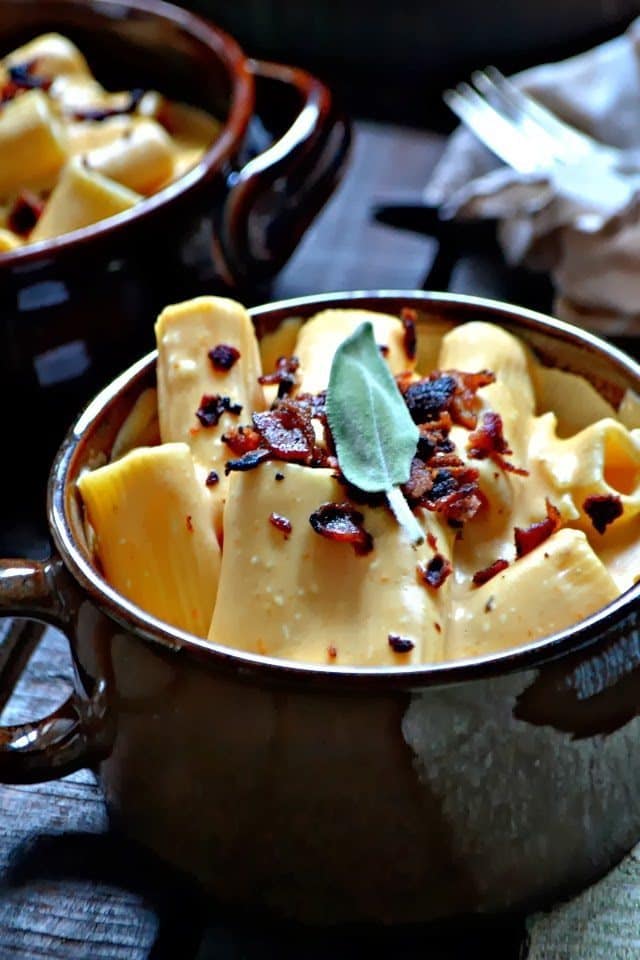 3. Cheesy Acorn Squash Pasta – This Runner's Recipes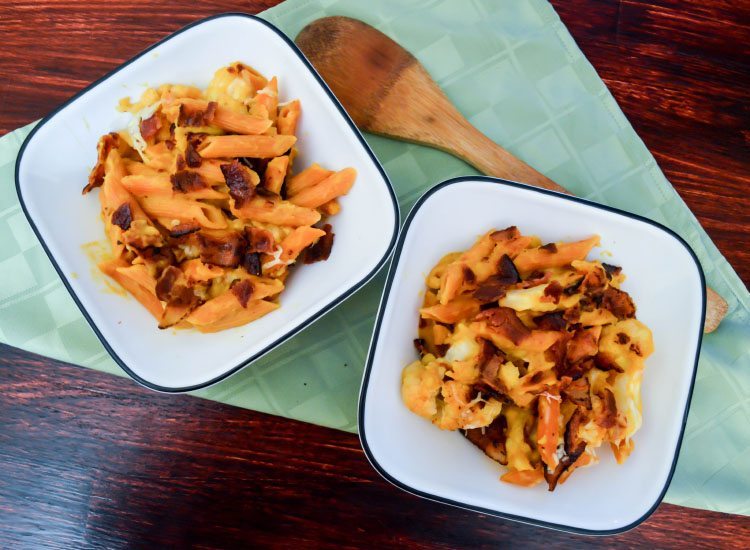 4. Grown-up Mac & Cheese – Get Off Your Tush & Cook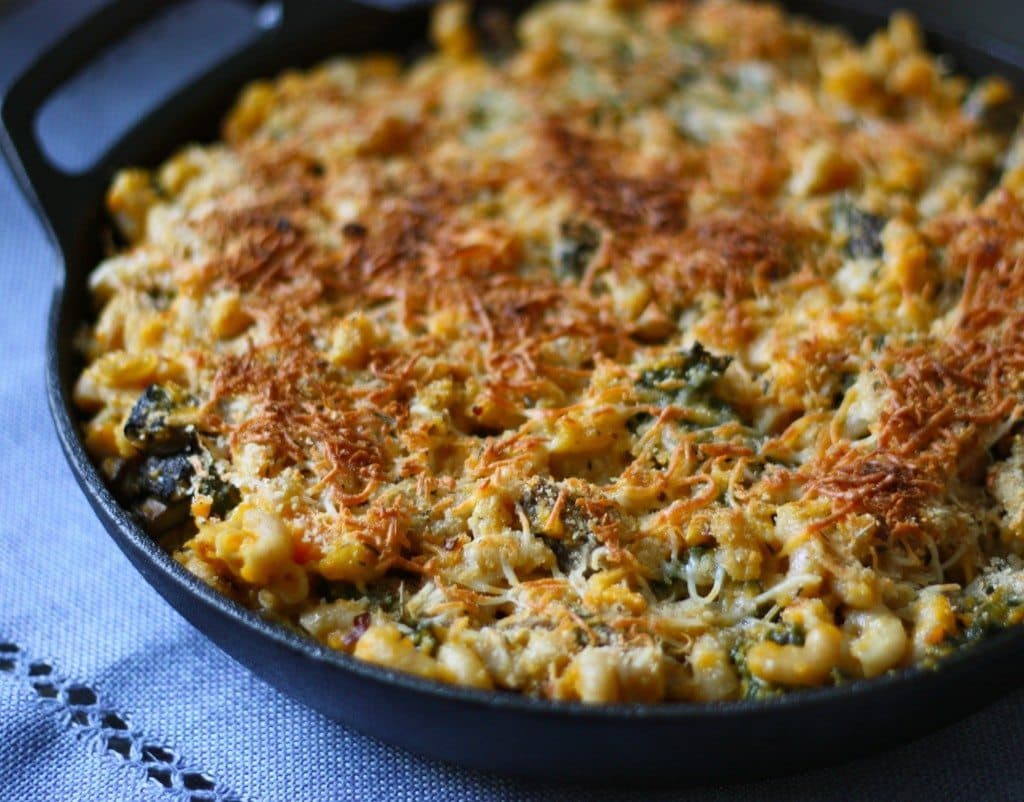 5. Spicy Sausage and Pumpkin Mac & Cheese – The View From Great Island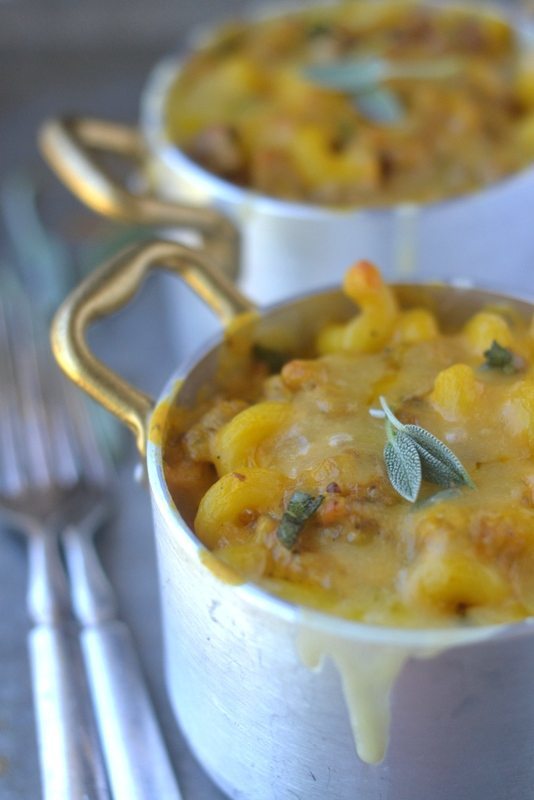 6. Skinny Mac and Cheese with Kale and Mushrooms – The Worktop Kitchen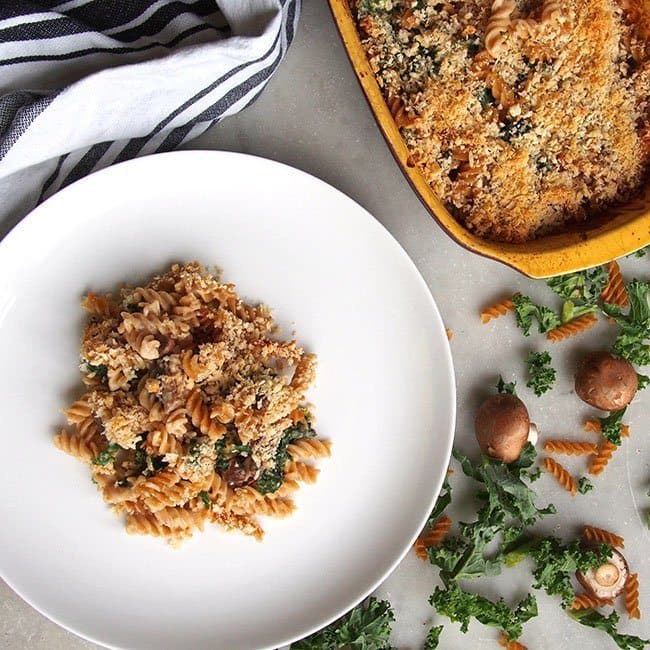 7. Chicken Cordon Bleu Mac and Cheese – Iowa Girl Eats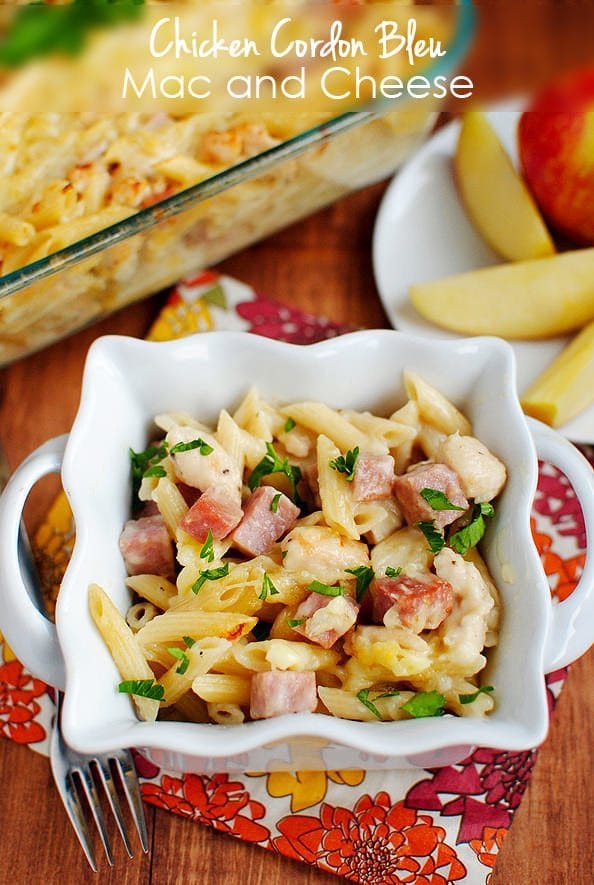 8. Potato Skins Mac and Cheese – A Spicy Perspective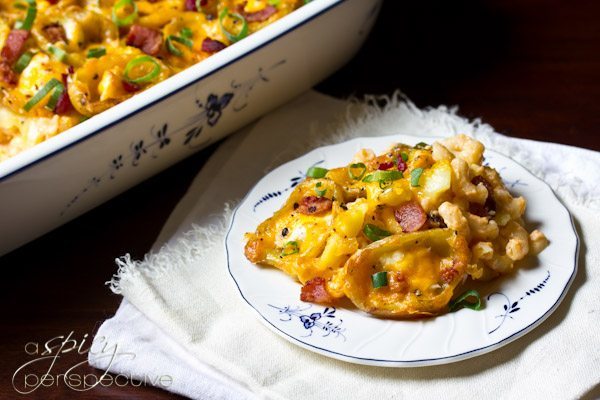 Join the newsletter!
Subscribe to get our latest content by email.