Last week, I shared with you 8 Great Anthropologie Home Project Knock-Offs – today I have for you some awesome outfit and accessory knock-offs.  Gosh, I'm such a sucker for Anthropologie knockoffs.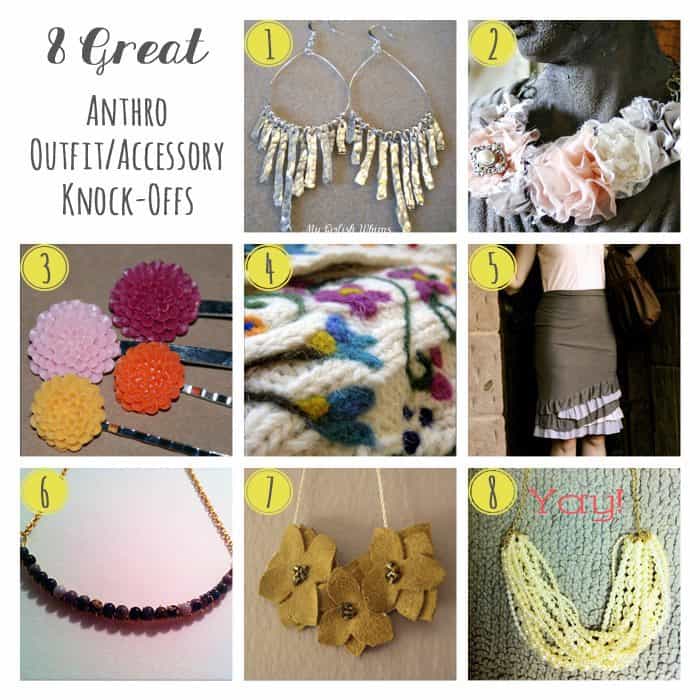 1. Anthro Knock-Off Earrings – My Girlish Whims
2. DIY Anthro Necklace – Jilly and Mia
3. Anthropologie HairPin Knock-off – Saved By Love Creations
4. DIY Felted Floral Sweater – Cassie Stephens
5. Summer of Skirts Anthropologie Ruffled Skirt – Ruffles and Roses
6. DIY: Anthropologie Knock-Off Necklace – Dance to the Radio
7. Make a Leather Pendant Necklace — Anthro Knockoff #3,756 – Stitch In My Side
8. DIY Anthro Necklace – Sewn by Ellen
SaveSaveSaveSaveSaveSave
Join the newsletter!
Subscribe to get our latest content by email.