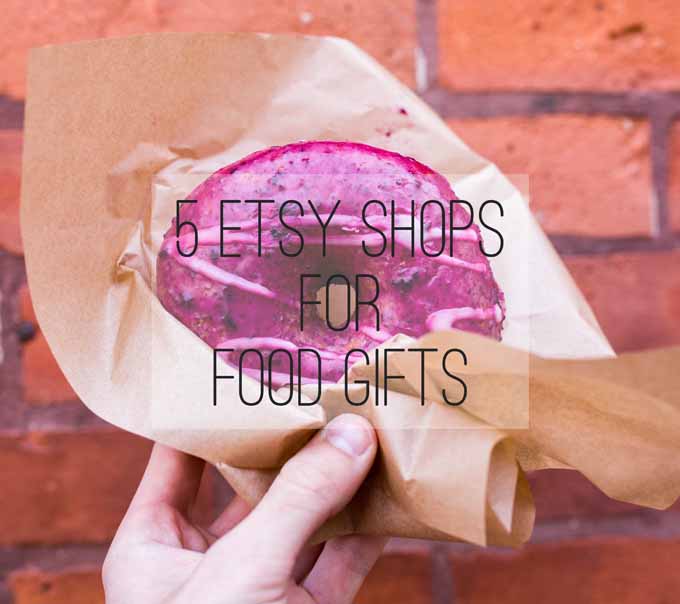 This post contains some affiliate links for your convenience. Click here to read my full disclosure policy.
Everyone looks to Etsy for awesome handmade jewelry, clothing and art, among other handcrafted things.   Did you know that you can also find handmade food items there?  I have seen some hilarious food shaped soaps and jewelry but when I think of food gifts, I think more along the lines of spice rubs and gourmet salt.
5 Etsy Shops for Food Gifts
Here are 5 Etsy shops for food gifts that definitely enticed me.  Each one offers unique products that would be awesome for any cook, cook wannabe – these would even be great house warming gifts.  Not lying, if I received a gift basket with something from each of these shops in it, I would be a very happy lady, heading quickly to the kitchen to use my spoils.
And FYI, I handpicked each of these shops and am not affiliated with any of them or with Etsy.
---
 1.  Fare Isle
Fare Isle focuses on "sustainably hand crafted organic and wild foraged foods, pantry essentials like teas, seasonings, preserves, herbal oils, fire cider and much more, hand made wares and gifts inspired by island life, and our Vital medicinal herbal healing line of body care products."
Some of their items I like:
Fare Isle Artisanal Preserves & Nantucket Grown Herbs Gift Set
Fare Isle Organic Homegrown Habanero Chili Pepper Vinegar Sauce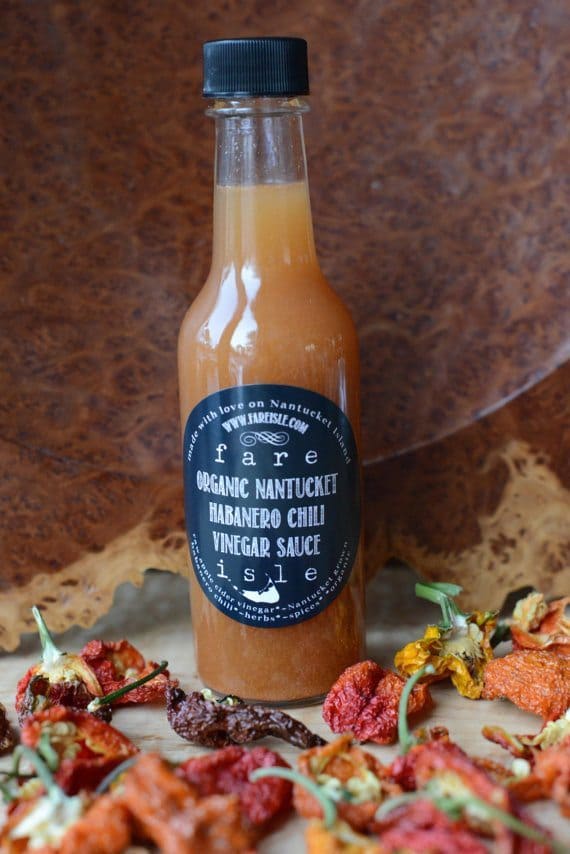 Fare Isle Lemon Olive Oil-Organic-Extra Virgin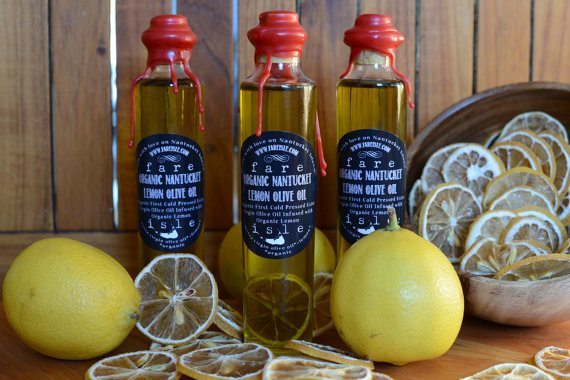 2. Earth Market
Earth Market features artisan handcrafted gourmet groceries.  If you're looking for GMO-free products, go here!  Check out their about page because they have a bunch of stuff going on – recipes, videos and lots of cooking with love.
Some of their items I like:
Rustic Italian Feast Trio of Artisan Spice Blends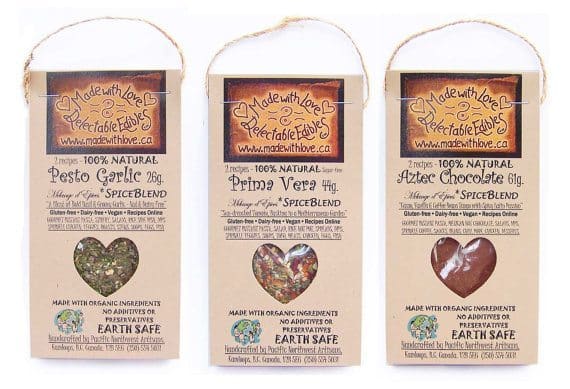 8 Artisan Magic Meals Gourmet Gift Box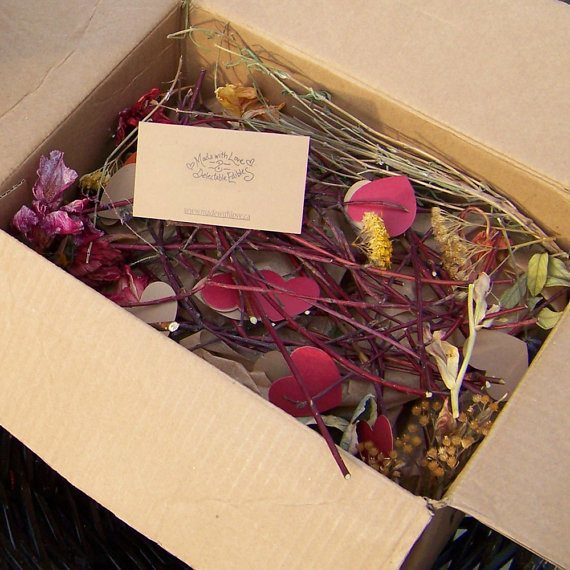 Eco Artisan Edible Gift Set by Made with Love Delectable Edibles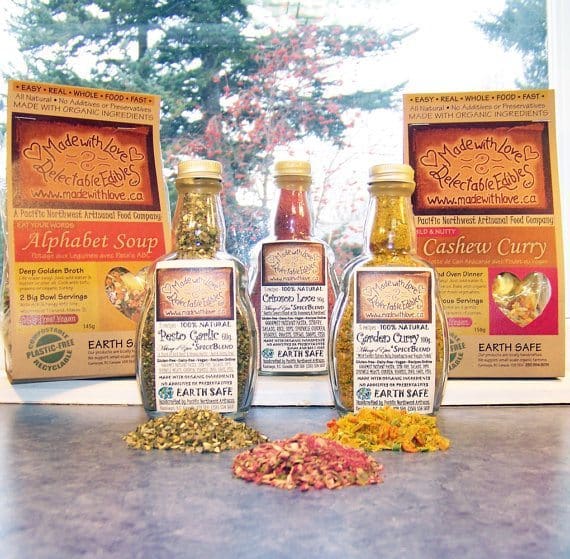 3. Evolutionary Farms
Evolutionary Farms creates small-batch artisan jams, jellies, chutney and mustard.  I LOVE this sentence from their About Me – "Each fruit and vegetable we grow is harvested with great thanks and with a tremendous amount of awe and respect for nature." Sounds like these two are my kind of people.
Some of their items I like:
Bangkok Lion – Exotic Thai Mustard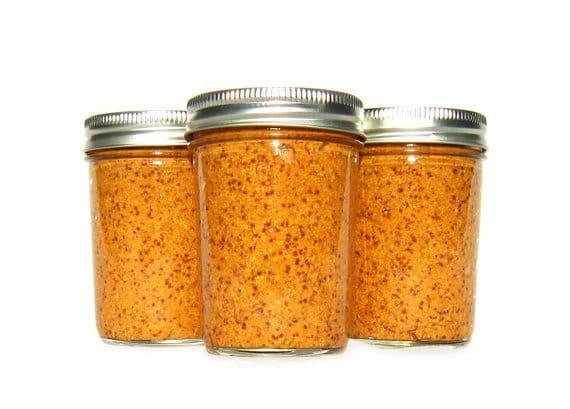 That's Bananas – Caramelized Organic Banana Jam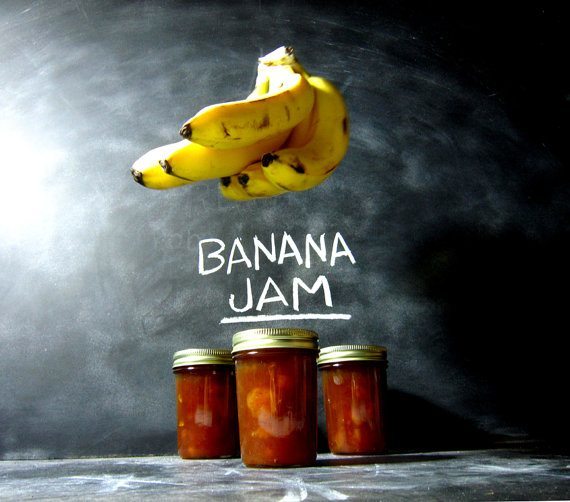 Happy Hacienda – Spicy Pepper Relish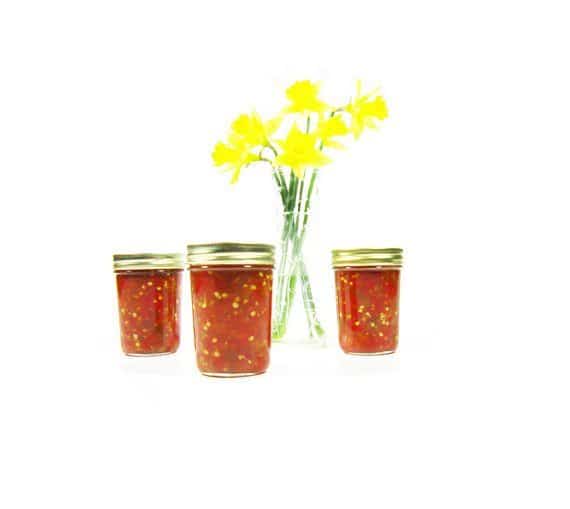 4. Caboose Spice and Company
Caboose Spice and Company is the newest of the 5 shops I picked but I have to say, I am so drawn in by their amazing packaging by owner Stacie.  They currently have six dry rubs, all painstakingly created by owner Greg.
Some of their items I like: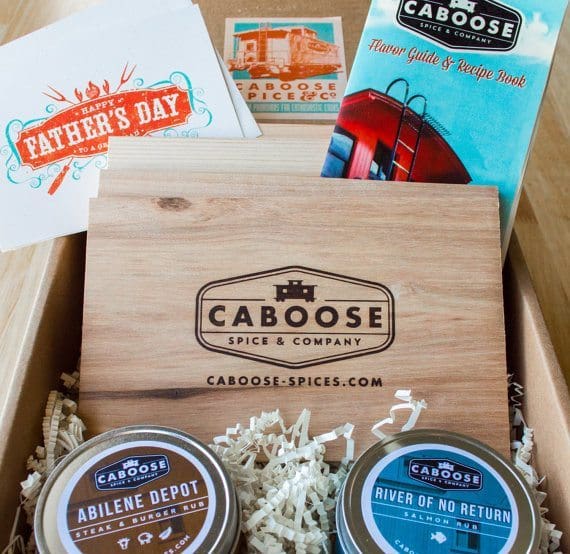 Large BBQ Gift Set | 6 Dry Rubs & Recipe Book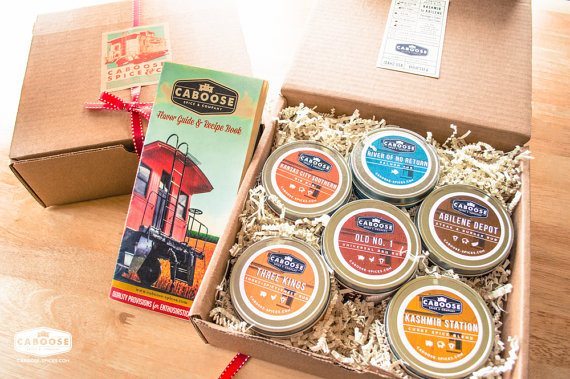 5. Craig's Market
Craig's Market has been seen on several websites and magazines – if you look through the shop's offerings you will see why.  There are over 100 spices, salts and teas to choose from.
Some of their items I like:
Peppercorn Sampler – 6 gourmet peppercorns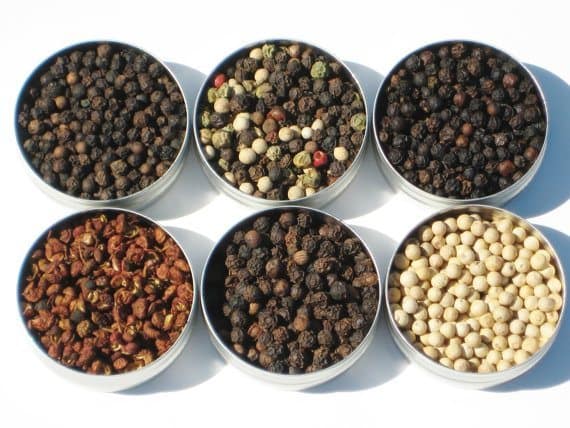 Indian Spice Kit with 16 exotic spices plus 4 recipes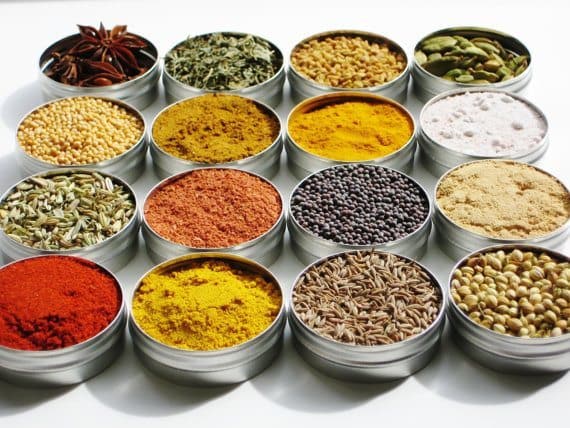 Organic Herbal Tea Kit – 6 herbal loose teas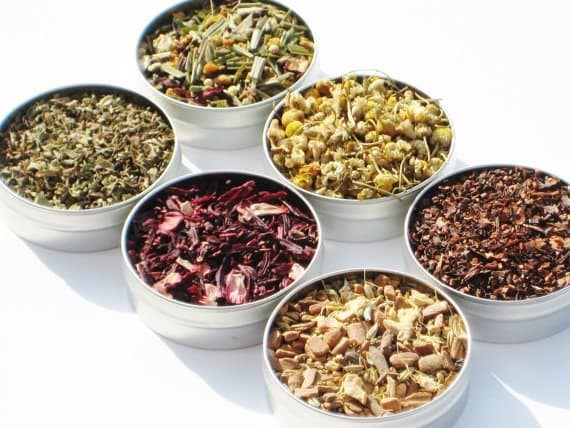 ---
I hope you enjoyed these Etsy shop finds!  Until next time!
xoxo,
Jenny B
Disclosure: I am not associated with any of these shops or Etsy.  Honey and Birch is not responsible for the availability, shipping, packaging or distribution of any of these products – each shop is responsible for its own products and should be the entity held accountable for any errors or issues.  At the time of publishing, June 2014, all products were available in the individual shops.