4th of July Party Meal Plan – your one stop shop for holiday recipes, from appetizers to main dishes to desserts, plus printables and decor ideas!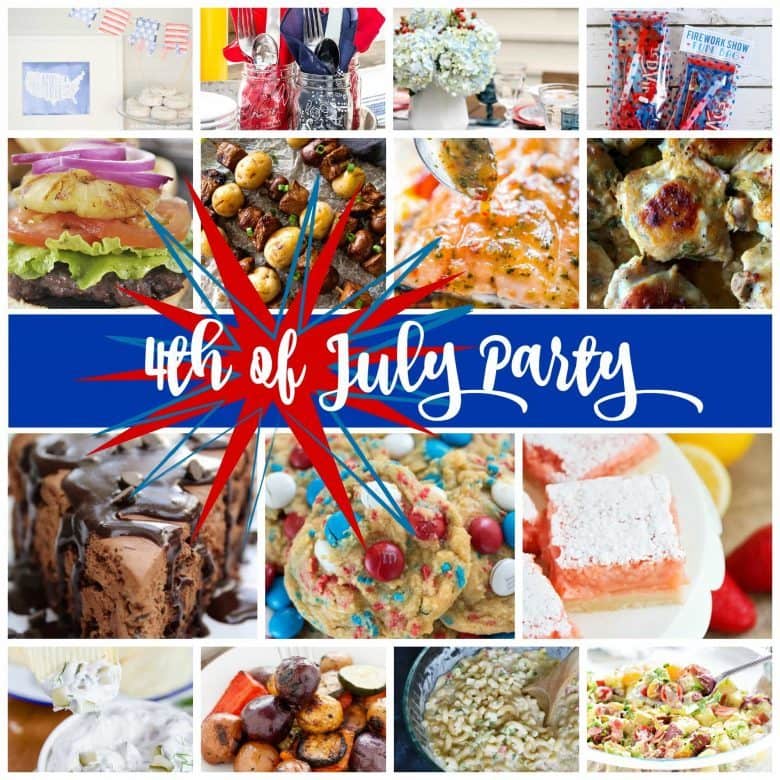 This month some of my favorite bloggers are I are sharing some outdoor fun with our 4th of July Party Meal Plan.
We've got tons of great ideas to celebrate Independence Day, and any of these recipes would be great for a backyard barbecue this summer! Plus, print out some of the free prints and set the table for some al fresco dining.
Everyone can get involved and have a great time.
---
DILL PICKLE RANCH DIP from Yellow Bliss Road
The base of this Dill Pickle Dip is cream cheese, sour cream and bottled Ranch dressing. Garlic and fresh dill with chopped dill pickles add tons of flavor to this dip.
Great with potato chips, crackers, or even as a sandwich spread it's the perfect dip for game day, or for enjoying poolside.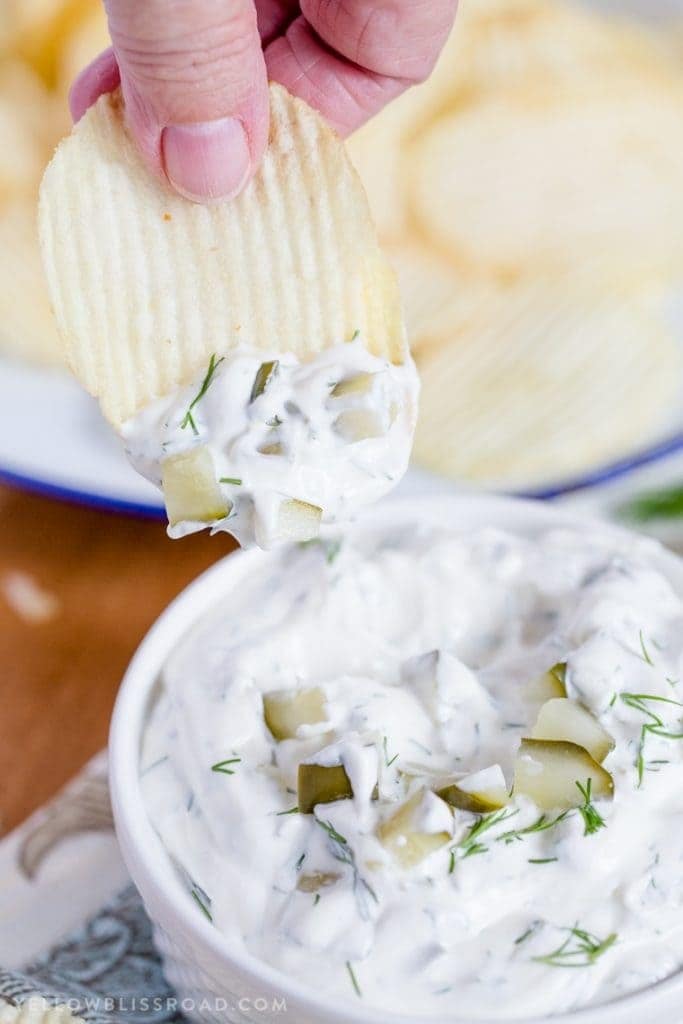 BLT RED POTATO SALAD from TidyMom
BLT Potato Salad with avocado will be a welcome addition to any celebration, any time of year.
This dish is specially great for picnics, BBQs, and of course 4th of July parties! An avocado ranch dressing blankets bacon, lettuce, tomato, & red potatoes in this simple crowd-pleasing side dish.
DELI STYLE MACARONI SALAD from Honey & Birch
This deli style macaroni salad is perfect for backyard BBQs! An especially delicious dish for holiday celebrations like Memorial Day, Labor Day and the Fourth of July!
You'll never need to buy pre-packaged macaroni salad ever again with this easy, creamy deli-style side dish full of pimento peppers & homemade flavor!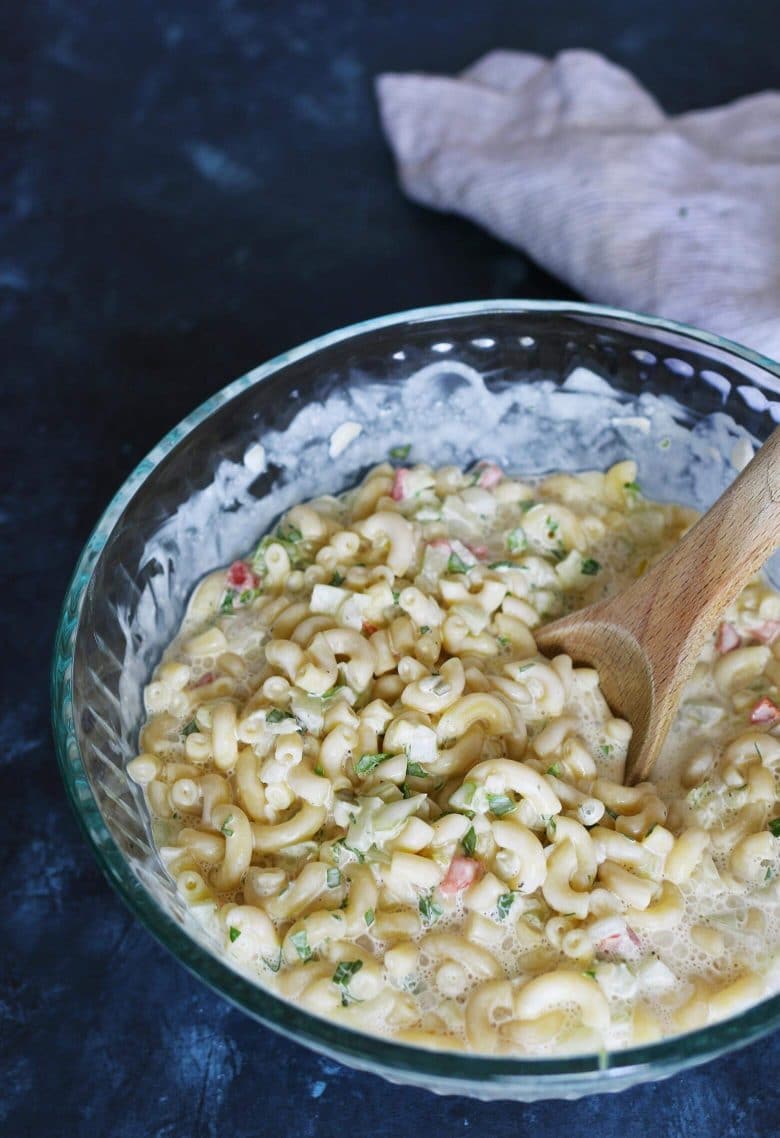 BBQ POTATOES & VEGETABLE MEDLEY from The Cookie Writer
Anyone should be able to have a bite of this vegetarian, vegan, gluten-free, and dairy-free dish! Paired perfectly with any barbecue meat selection, this potato side-dish features naturally creamy creamer potatoes that your guests won't be able to stop eating.
Only 6 ingredients needed for this fast & tasty recipe. Pass the potatoes, please!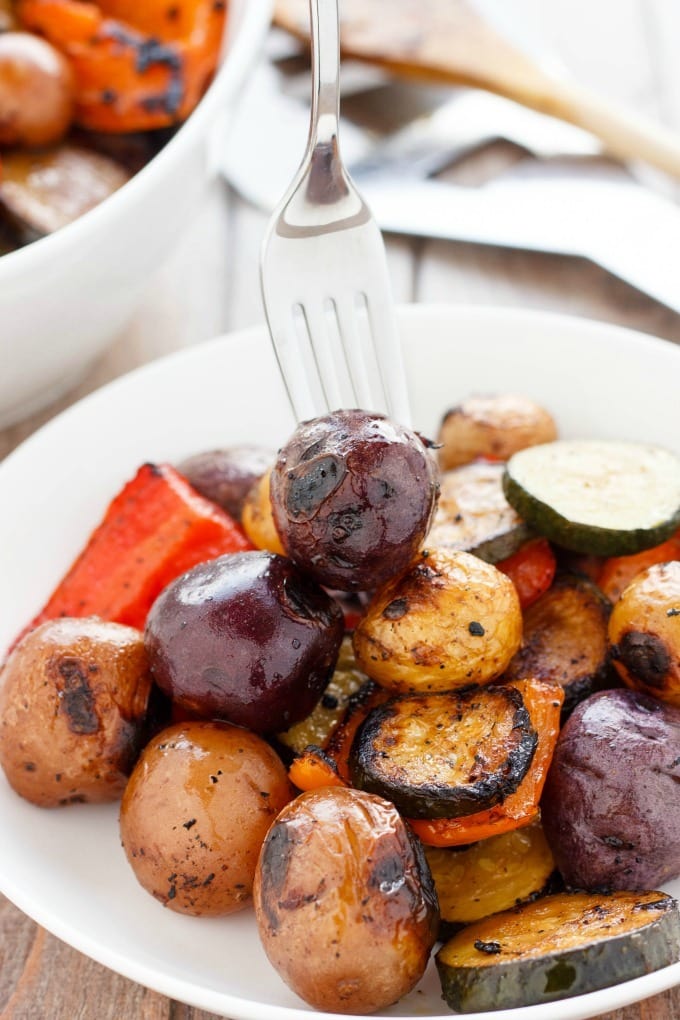 TERIYAKI HAMBURGERS from Your Homebased Mom
Re-invent your regular old burger quickly and easily with these Teriyaki Hamburgers. Nothing pairs quite like grilled pineapple rings & teriyaki in this delicious take on the traditional burger.
Ready in 30 minutes, this will become a staple recipe for your barbecue weekends!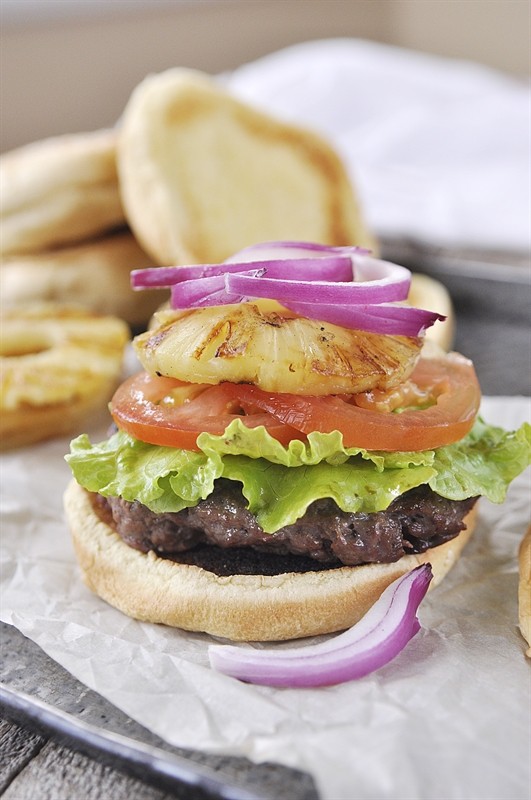 APRICOT GREEK YOGURT CHICKEN THIGHS from Reluctant Entertainer
Apricot jam, delicious spices, and greek yogurt provide sweet & tangy flavor in these Apricot Greek Yogurt Chicken Thighs. With a crispy, crunchy skin on top & juicy, creamy flavors underneath this dinner doesn't fail on flavor.
Great for any weeknight meal, and oh so good for a holiday celebration!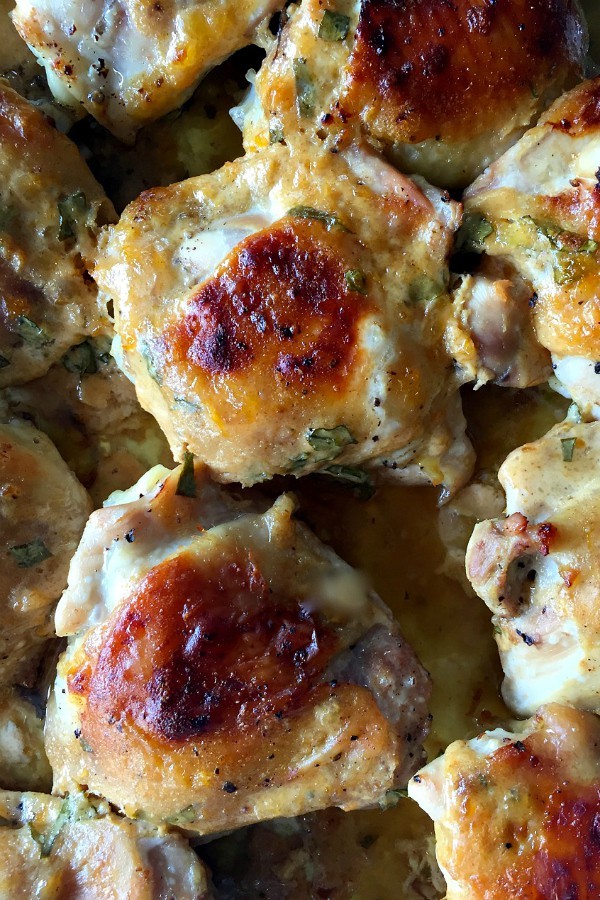 SWEET CHILI SOY GLAZED FOIL BAKED SALMON from Sweet C's Designs
Simple to bake, gorgeous to look at, and won't spread a fishy smell through your house this Sweet Chili Soy Glazed Salmon in Foil recipe is perfect for a dinner party – elegant, yet incredibly easy!
The foil pouch keeps your home from smelling fishy (like pan-frying can sometimes do) and helps marinades soak in without spilling all over! This dish goes great with rice, over a big salad, in a taco, or even as a fish sandwich.
And the best part: this recipe is under 165 calories and is very low carb!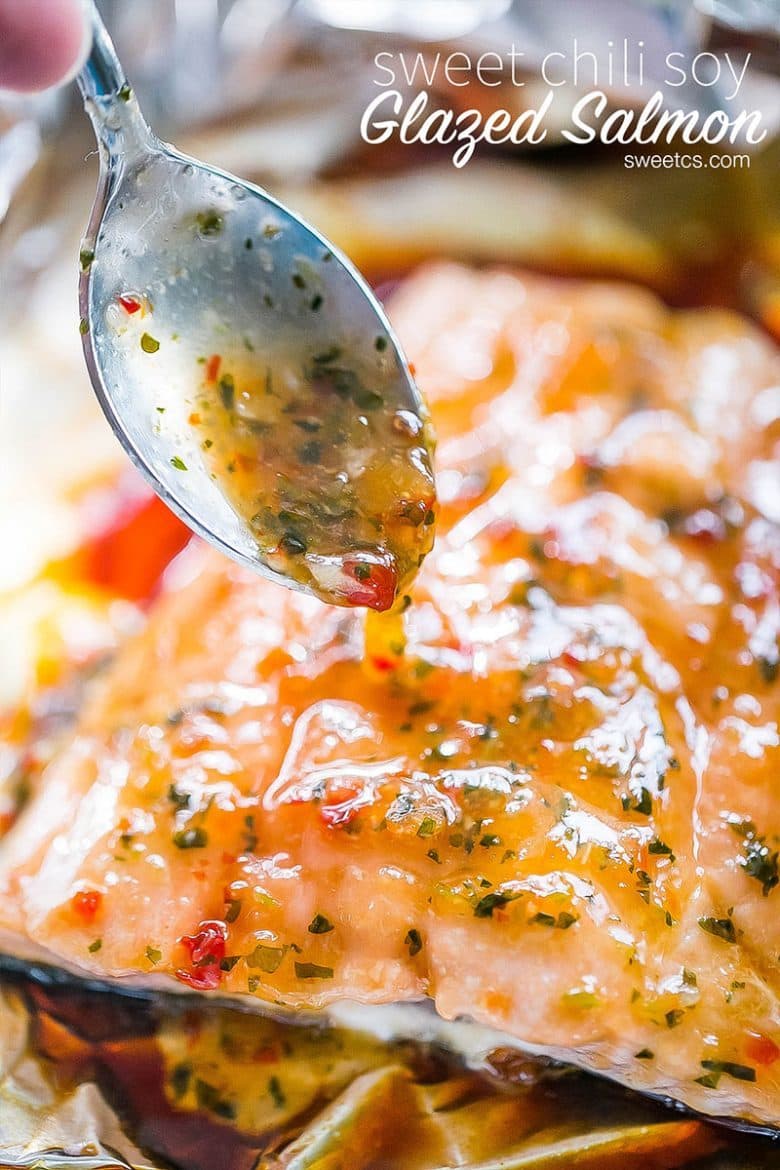 STEAK & POTATO KABOBS from Julie's Eats & Treats
Sometimes all you need in life is meat & potatoes! Tender, juicy marinated steak, button mushrooms, and yukon gold potatoes keep these kebabs classically delicious. Tenderloin or filet mignon are best for kebabs if you can afford them, otherwise sirloin is just as tasty yet much less expensive.
Be sure to marinate these kebabs as the recipe calls for ultimate flavor!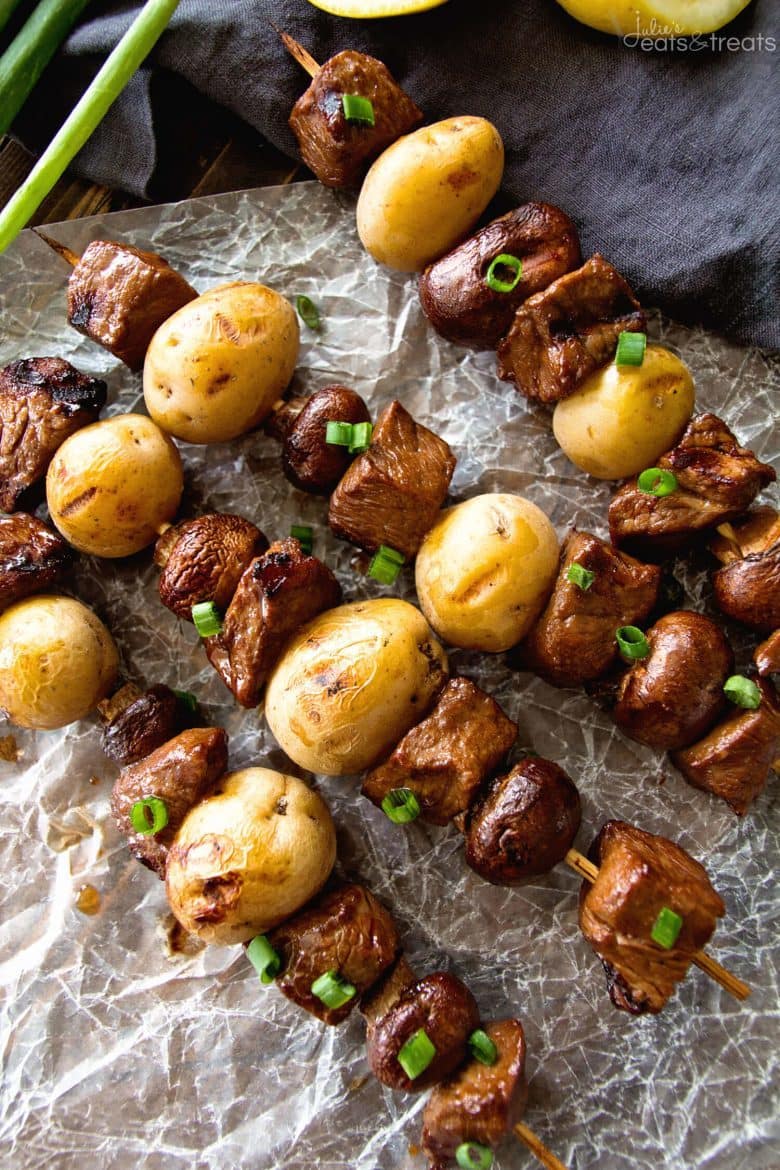 FUDGE BROWNIE NO BAKE CHEESECAKE from A Dash of Sanity
This chocolate lover's dream is made with double chocolate brownie, a double dose of chocolate chips, and fudge.
OH MY!
Break out this rich, creamy, decadent recipe to celebrate any holiday on the calendar. It's no-bake, so there's little time in between conconting this delightful recipe and devouring it!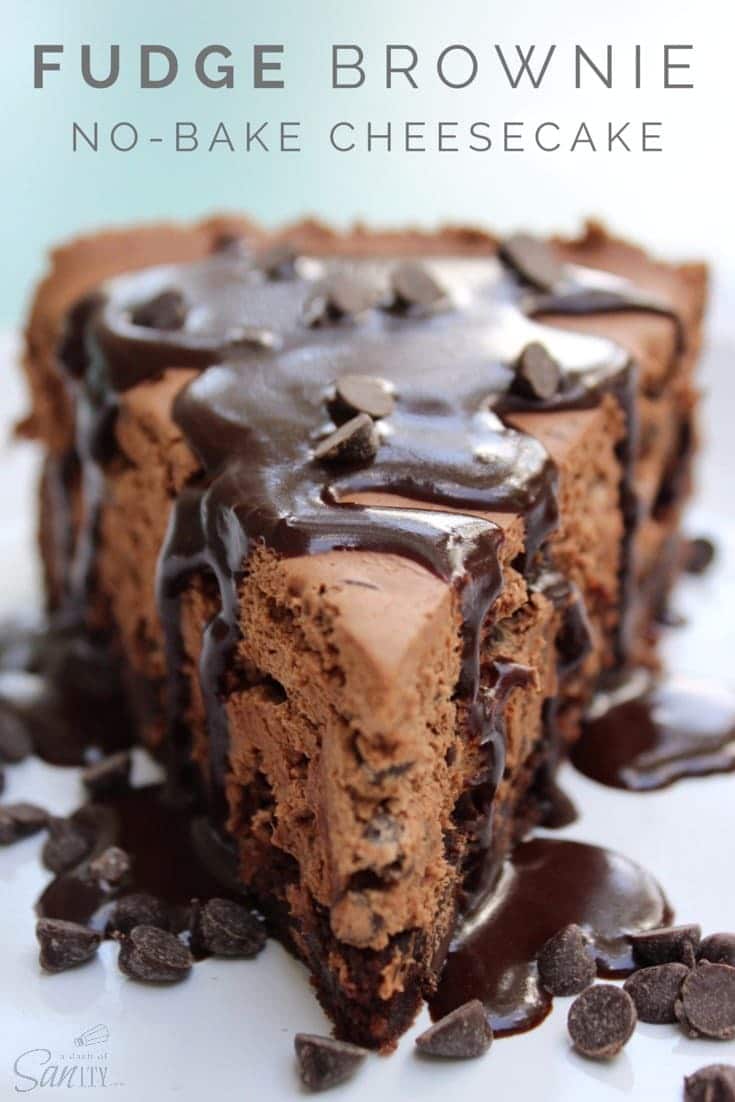 STRAWBERRY LEMONADE BARS from The Baker Upstairs
These strawberry lemonade bars are tangy, sweet, and perfect for summer. They taste just like a glass of strawberry lemonade!
A delicious shortbread crust is topped with a tangy, sweet strawberry lemon custard, then baked. A sprinkle of powdered sugar on top adds a kiss of sweetness and makes these bars pretty.
Great for parties, or any time you need a reminder of summer!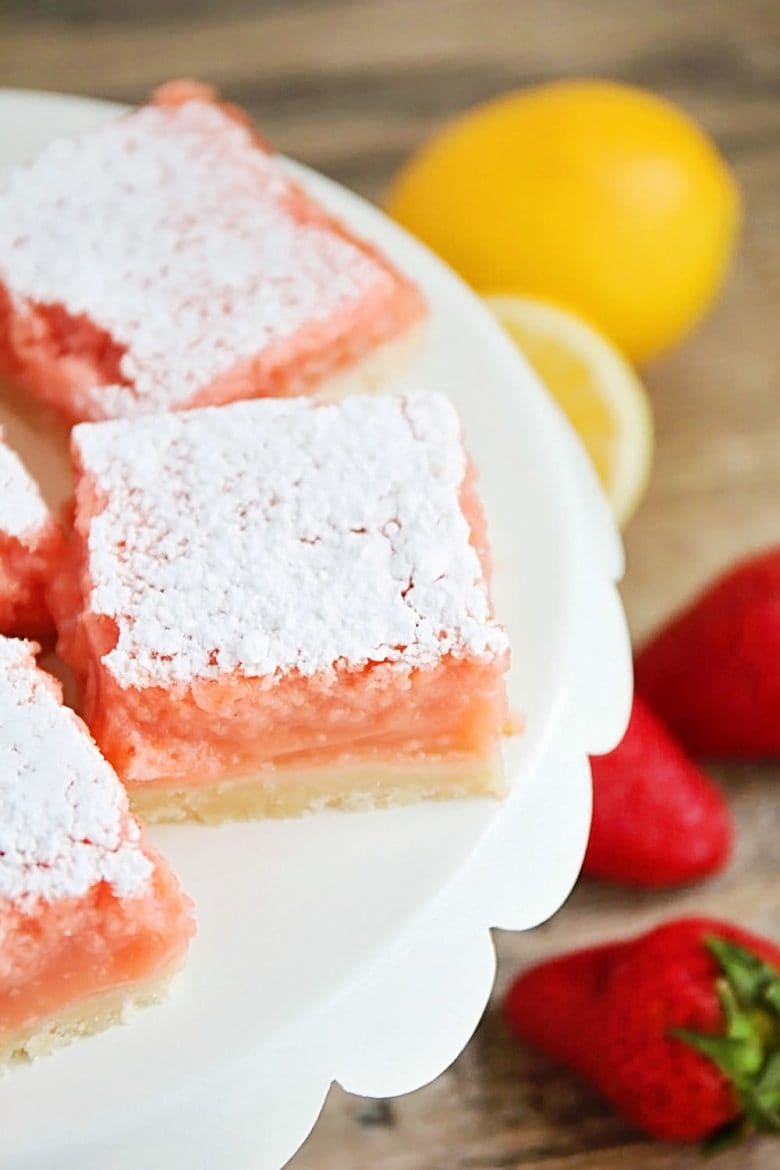 FIREWORKS PUDDING COOKIES from Crazy for Crust
A brown sugar pudding cookie full of red, white, and blue! Adding pudding mix to a cookie equals softness explosion! If you like a soft cookie that still has some chew, these are for you.
Add 4th of July M&Ms with red & blue sprinkles so they look like Fireworks Pudding Cookies! Or use your favorite M&M flavor to make these cookies any time of the year.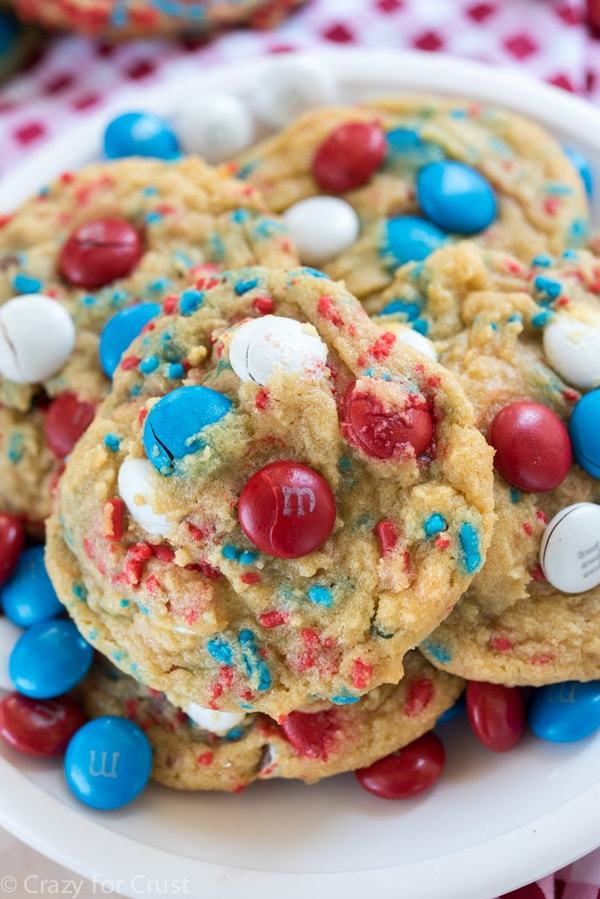 FIREWORKS SHOW FUN BAGS from Eighteen25
A little treat, something that glows in the dark, and something for the kids to do between the fireworks, these Fireworks Show Fun Bags provide extra Fourth of July fun!
Swap out some licorice for boxes of skittles or something else with red or blue packaging, if you want to have a variety for the kids at your fireworks event to choose from. Easily made into an adult party favor by adding tiny bottles of liquor!
Get your printables here for your fun bag tag!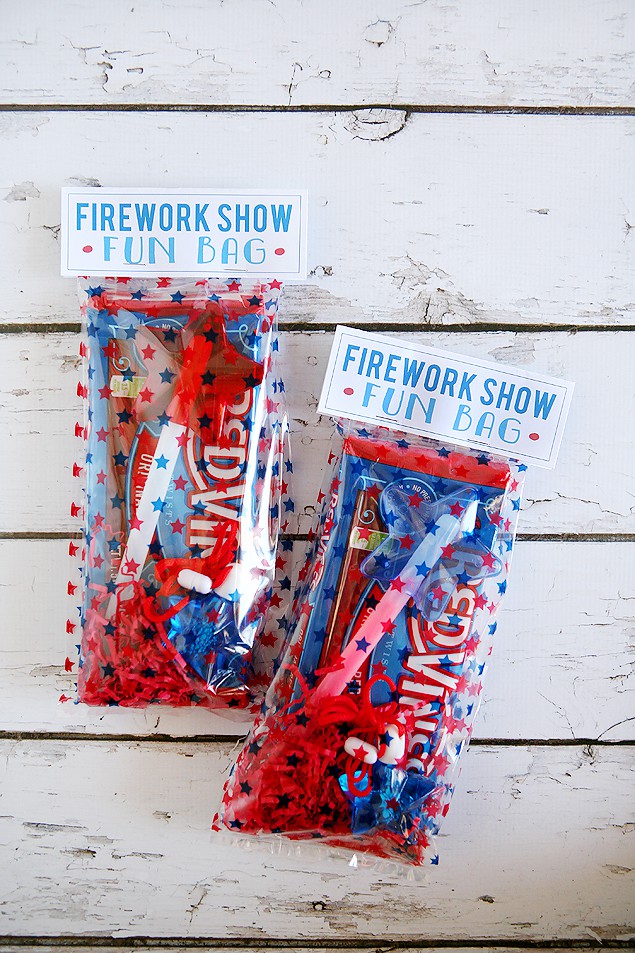 PATRIOTIC PRINTABLE PACK from Balancing Home
This printable party pack includes a 'Land of the Free' printable, cupcake toppers, drink labels, and bunting.
This watercolor inspired patriotic pack works great as a collection or with a piece here and there. Balancing Home's printable pack is not holiday-specific so you can fly these printables with pride at any party with a red, white, and blue theme!
Great for Memorial day, World Cup, or (of course) Fourth of July gatherings.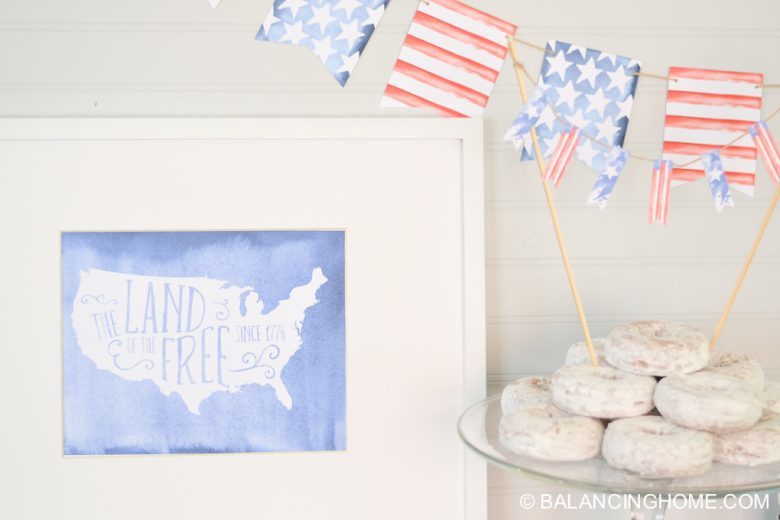 RED, WHITE and BLUE PARTY INSPIRATION from Celebrations At Home
Get inspired with a red, white, and blue tablescape for your next patriotic party!
A perfect "grownup" way to celebrate the holiday with friends & family. Add even more flair with a July 4th Welcome bar complete with a copy of the Constitution.
Instantly get your guests in the mood to celebrate with the featured blue cocktail within Celebrations At Home's tablescape post.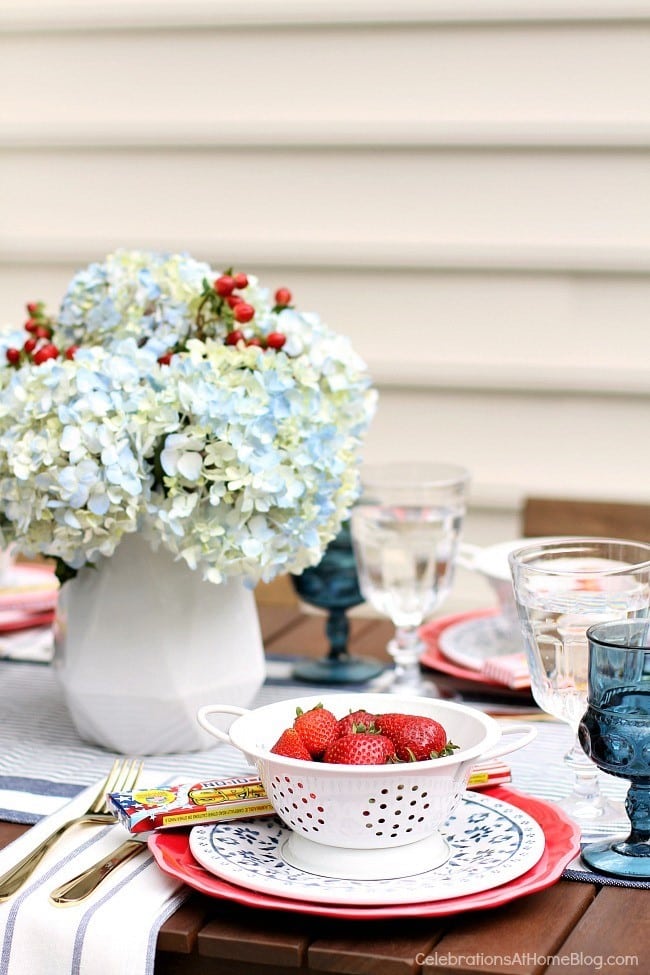 PATRIOTIC TABLE DECOR USING BANDANAS from Live Laugh Rowe
Hosting a Memorial Day or July 4th BBQ this year? Add a patriotic touch to your table with this easy table decor.
All you need is silverware, mason jars, and red, white, & blue banadas! Live, Laugh, Rowe also provides you in this post a delicious Fireworks S'mores recipe, and a fun party favor idea!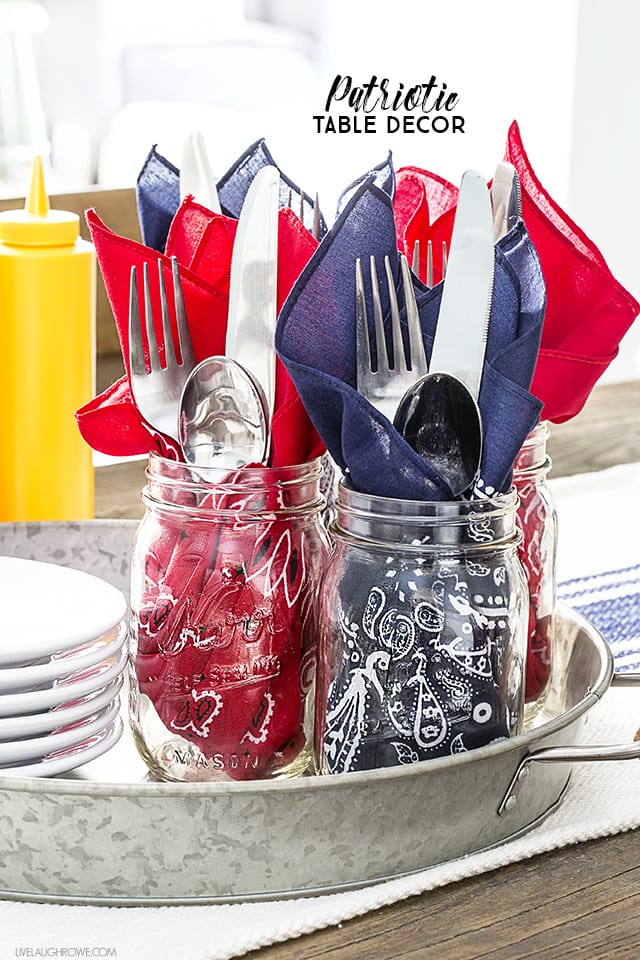 ---
This post was brought to you by:
Yellow Bliss Road | The Cookie Writer | The Baker Upstairs | Sweet C's | Your Homebased Mom |
A Dash of Sanity | Julie's Eats & Treats | Honey and Birch | Tidy Mom | Celebrations At Home | Eighteen25 | Balancing Home | Live Laugh Rowe | Crazy for Crust | Reluctant Entertainer
Be sure to join us next month when we'll be sharing our favorite SUMMER PICNIC food, printables and decorating ideas.
Don't forget to pin this post so you can use all of the ideas for impress your family on the 4th of July or any day this summer!