12 fab food lovers to follow on Instagram. If you're looking for photo and food inspiration, these Instagrammers will be your go-to people!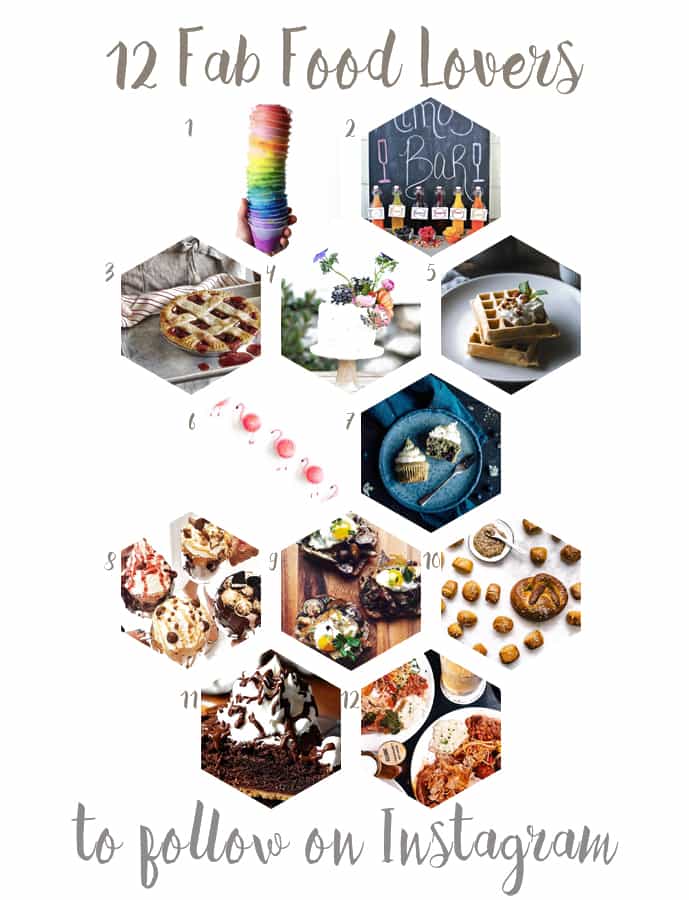 Instagram has become my favorite social media platform.
Seriously, I can spend all day on it and I just double tap away. As you may imagine, I like food so food-based accounts are my go-to. I love seeing how creative someone can get with macarons. Look for macaron pictures; they are colorful and creative and make me crave macarons in little boxes.
If you have ever tried to make a cohesive Instagram feed of pictures with the same look and feel, you may have found that it's difficult. I know it is for me. But I just keep plugging away on the Honey and Birch instagram account.
The 12 Instagram accounts below are some of my sources of inspiration. They make me hungry on a daily basis and make me strive to photograph better.
---
12 Fab Food Lovers to Follow On Instagram
01 | @wrightkitchen
02 | @beautifulbooze
03 | @mattarmendariz
04 | @sugarandcharm
05 | @honestlyyum
06 | @sugarandcloth





07 | @_foodstories_
08 | @taramilktea
09 | @feedmedearly
10 | @iamafoodblog
A photo posted by stephanie le | food & travel (@iamafoodblog) on
11 | @iambaker
12 | @gilliehouston
A photo posted by ???????????????? (@gilliehouston) on
Did I miss your favorite account? Let me know in the comments who I should start following!
SaveSave
Join the newsletter!
Subscribe to get our latest content by email.