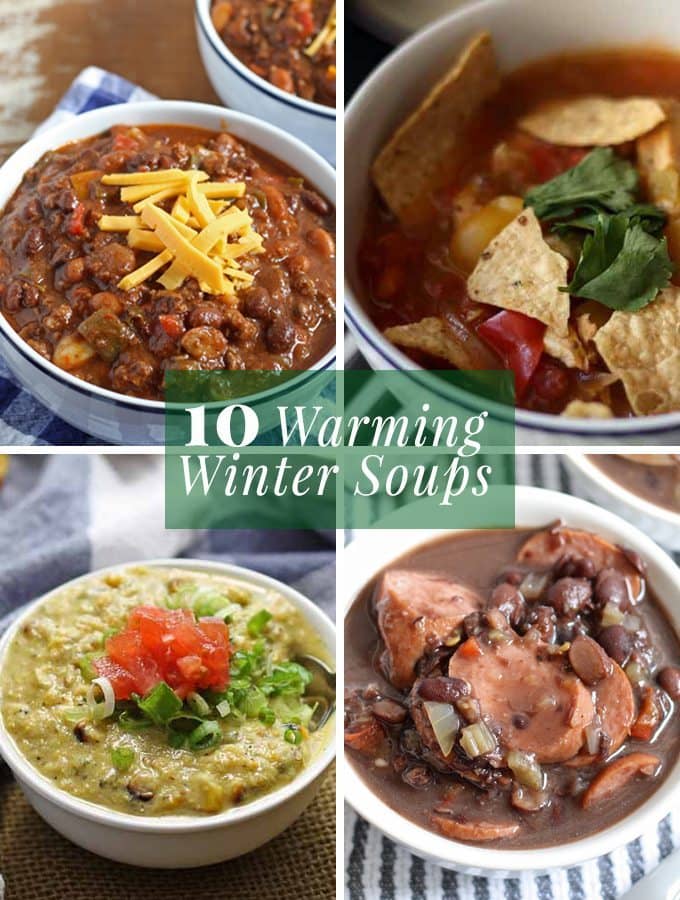 My favorite thing to eat is soup.
I'm not just saying that because it's winter, and it's cold. Even in the summer I will happily slurp up a bowl of hot soup. Occasionally I'll even eat a bowl of cold soup.
But most people are winter soup eaters and that's why I'm rounding up some delicious warming winter soups for you. Luckily for all of us, I've created a lot of soup recipes.
---
10 Warming Winter Soups
#1: Grilled Corn Soup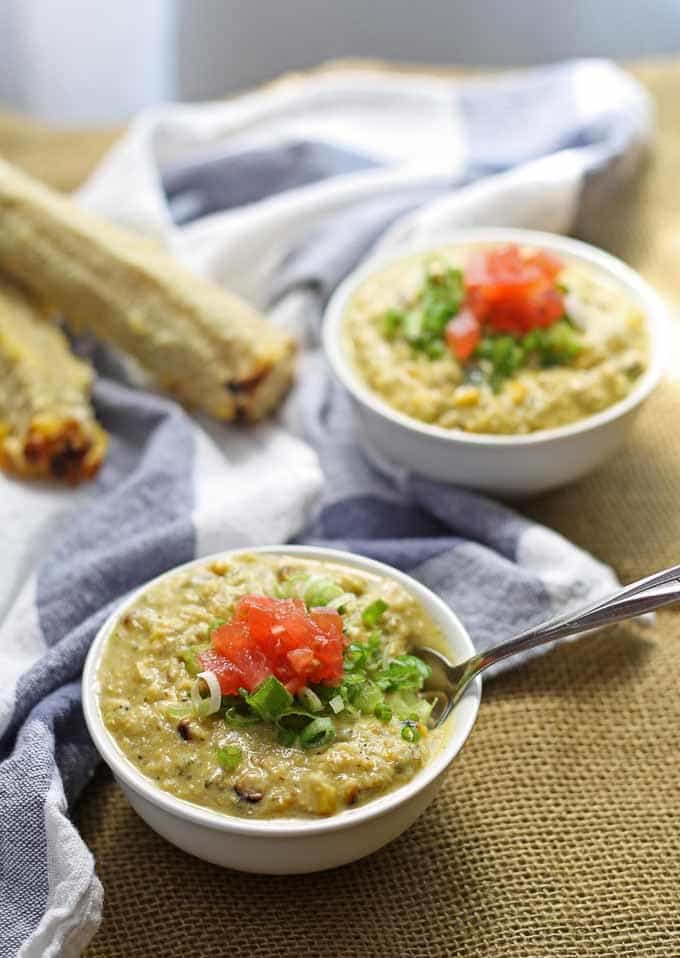 You can easily make this soup winter-ready. Replace the grilled corn with frozen and roast the peppers using the stove.
#2: 3-Ingredient Black Bean Soup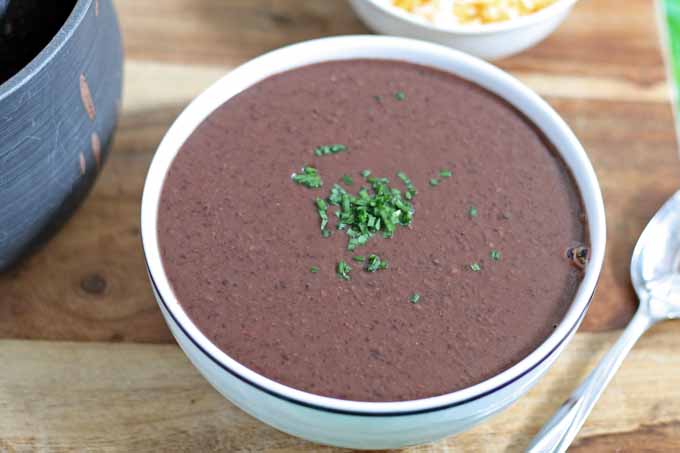 An easy recipe for black bean soup that only has 3 ingredients! Spend more time with your family by the fireplace and less time cooking thanks to this soup.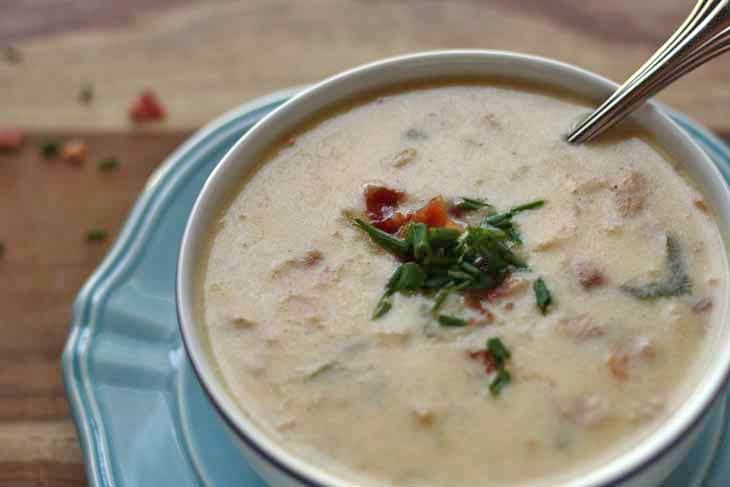 I kept this potato soup recipe a secret from everyone. And then I posted it here. That's reason enough for you to eat it in my eyes. 🙂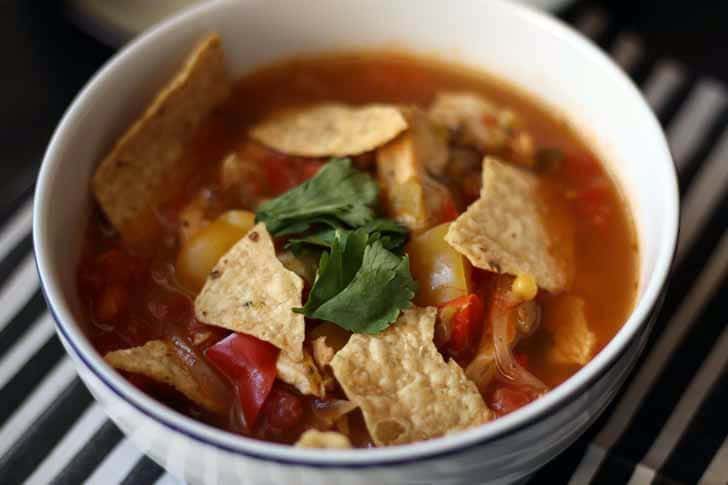 A little spice is nice on a chilly winter day.
#5: Slow Cooker Ground Beef and Chorizo Chili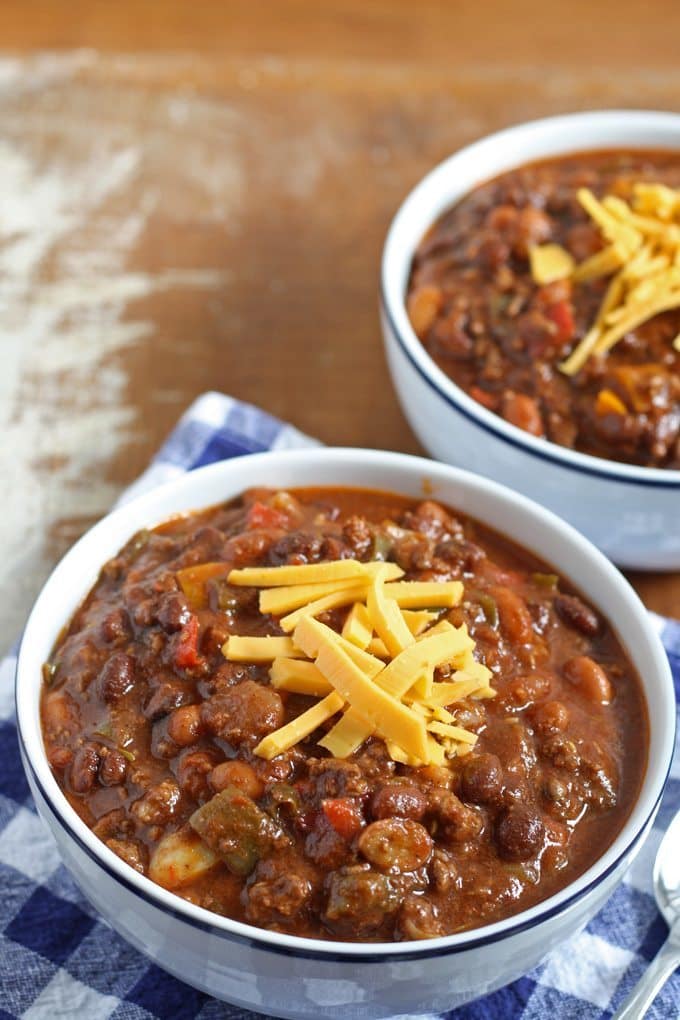 An oldie, but a goodie – super hearty and time saving thanks to the slow cooker.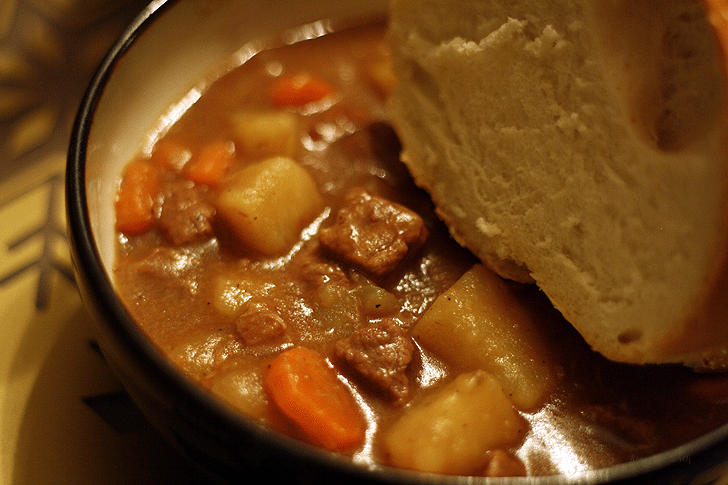 Beer. Beef. Stew. Enough said. I actually made this on that crazy cold day in Chicago last winter (wind chill was -40F) and we were very warmed by it.
#7: Spicy Rotisseries Chicken Noodle Soup
Pick up a rotisserie chicken at the grocery store and banish your winter colds with this soup.
#8: Everything But the Kitchen Sink Chili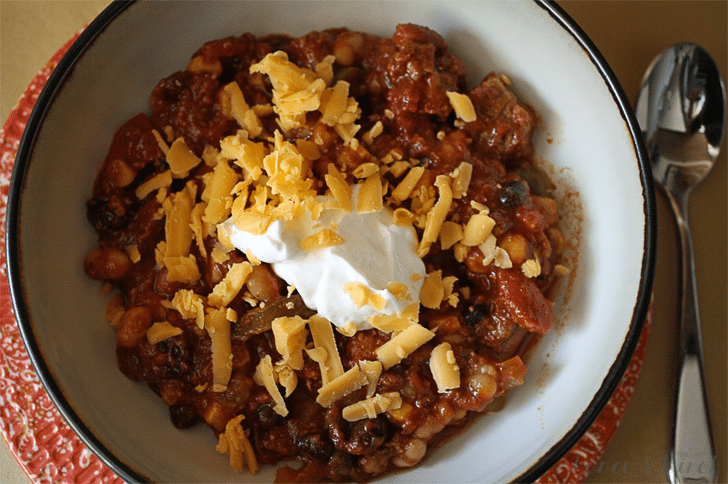 Follow my recipe, or make your own chili, using whatever ingredients you can find in your refrigerator and pantry.
#9: Slow Cooker Black Bean and Turkey Sausage Stew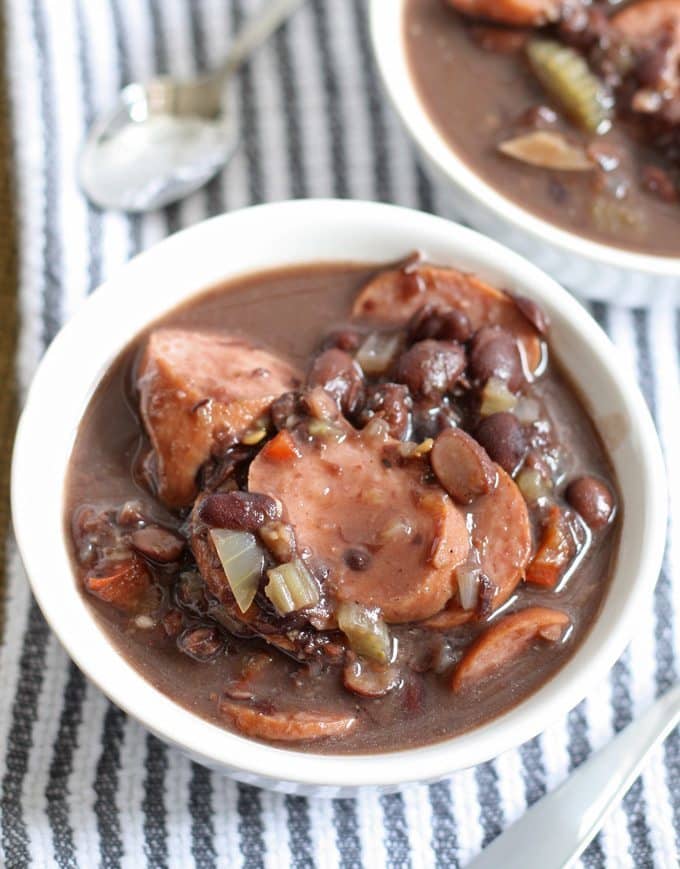 I love this stew – I could eat it every day. And it's ingredients are simple enough that I can pretty much keep them in the house all winter long.
If you were like me and froze some leftover ham over the holidays, take it out and make this hearty and filling soup.